Miss Nevada 2021 Kataluna Enriquez's plastic surgery includes facial reconstruction, rhinoplasty, cheekbone enhancement, as well as penectomy to remove her penis and scrotum. Kataluna Enriquez used to be a man which has naturally made fans wonder about her child pictures as a boy. Check out the trans contestant of Miss USA before and after the plastic surgery transition.
Making history by being the first trans-woman to qualify for Miss USA and win Miss USA Nevada, Kataluna Enriquez is a figure of inspiration to many. A Filipino-American model, beauty, fashion designer as well as health administrator, Kataluna is set out to win the world with her courage, beauty, and grace.
Being the first trans-woman to win Miss USA Nevada and participate in Miss USA, Enriquez gathered the attention as well as the praise of many. People are curious to know more about the beauty queen, her story, and how she was before her plastic surgery.
Kataluna Enriquez's Plastic Surgery: The Trans Beauty Queen's Transformation Journey!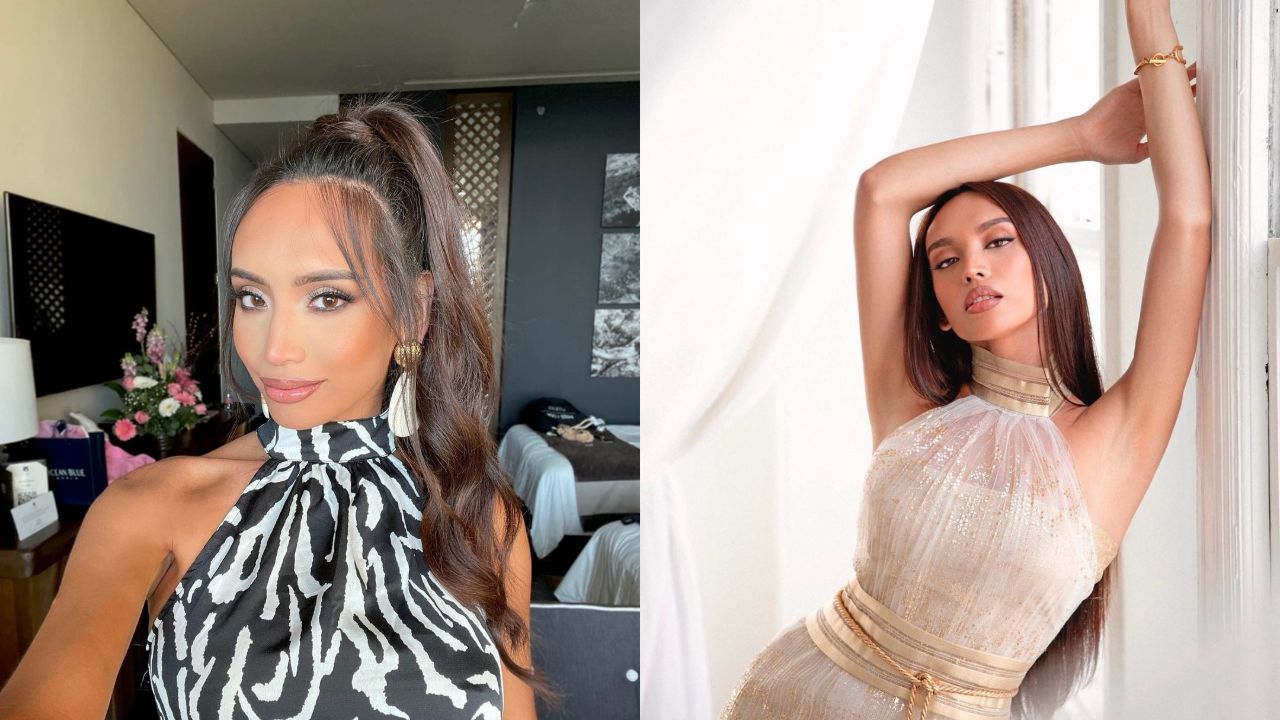 Kataluna Enriquez's plastic surgery transition to a trans woman is making fans curious about her treatments.
Image Source: Weight & Skin
Born in a body she felt like she didn't belong in, deep down Kataluna always knew she wasn't meant to be what others expected her to be. The woman inside her screaming to be let out, Enriquez had a very hard childhood trying to adjust herself to the likes of others, hiding behind a mask.
"I grew up very uncomfortable; I grew up being told, 'No, you shouldn't be doing this,' when it felt natural for me," Enriquez says in an interview with Review-Journal. "For a long time, I had to hide that and fight away that feeling of who I am."
You Might Like: Wesley Snipes' Plastic Surgery: Did the True Story Netflix Star Make Cosmetic Changes?
"It really affected my struggle with my mental health, being constantly shamed, being put down, being attacked, being bullied to the point where I was just tired," she continues. "I was tired of trying to live up to an expectation that didn't necessarily fit me and didn't serve me — and if anything, almost killed me."
Growing up in a tumultuous household, Enriquez's parents left her and her siblings in Philipines for years before her entire family relocated to San Fransico.
As a whole new world opened for the pageant queen, she felt the lack of representation of her kind in the mainstream media. It wasn't until she saw transgender dancer Leiomy Maldonado in season four of America's Best Dance Crew.
Seeing her kind shining in the limelight without fearing the judgment of society sparked a light inside young Kataluna.
"I was cheering for her, and I was happy for her," Enriquez says. "It gave me a glimpse, where, maybe the future could be like this. Maybe we could have a future where everyone is open-minded, where you can feel free to just express yourself without feeling or thinking, 'When's the next time you'll be attacked.' When I was young, I always wanted to be someone like that," Kataluna says recounting her memories.
Also See: Piper Perabo's Plastic Surgery: Did the Yellowstone Star Go Under the Knife?
Kataluna Enriquez's transformation began in high school, mid-freshman year. The transition was slow. Before having her plastic surgery, she first started with clothing. The simple baby steps helped her connect with her femininity and discover herself more.
Re-learning who she is, what comforts her, how she will present herself to the world, Kataluna's plastic surgery transformation spiritually aided in boosting her confidence and accepting her real self without any fear.
Kataluna Enriquez eventually had her plastic surgery after graduation. Beginning with her face, the model's facial reconstructive surgery helped her achieve a more feminine look. Rhinoplasty, cheekbone enhancement, defined chin, shaved jawline to make it more feminine. These were the procedures done to her face.
Along with facial plastic surgery, Kataluna had her Adam's apple removed, breast augmentation, Penectomy to remove her penis and scrotum, and feminizing genitoplasty for the reconstruction of vagina and labia. In addition to these plastic surgery procedures, the beauty queen also got hormonal therapies to complete her transformation.
Standing up as a figure of empowerment and a representation of Transwoman in the pageantry world, Kataluna Enriquez now fully embraces her femininity and advocates for transgender rights, diversity, and visibility.
Also Read: Diane Sawyer's Plastic Surgery: What's the Secret to Her Everlasting Beauty?
"One thing that is important for me is inclusivity, diversity, and representation," Enriquez told the Review-Journal. "It's something I did not have growing up and is still lacking in today's world." Thus, she's taking it on herself to help, inspire and motivate others. The plastic surgery procedures she got helped her identify herself and find her life path.
A Strong Candidate for Miss USA, Early Elimination of Kataluna Enriquez Surprised Everyone
One of the strong candidates for Miss USA, Kataluna Enriquez's early elimination shocked many. She was eliminated on round 16 before the finals. This took many off their feet since Kataluna was one of the deserving contenders.
In an interview with Yahoo Life, she expressed her gratitude saying she was honored to be included in the contest and offered an explanation as to why she believes she was cut.
Do Not Miss: Taylor Swift's Plastic Surgery: Boob Job, Teeth Work, Rhinoplasty, Botox!
She quotes, "It was an honor just to be able to represent my community and be an example for young queer children who now know they don't need to be limited by society's standards."The model then adds on, "I was shocked. But I was more disappointed because I worked so hard for it. I think they were just not ready."
Making history as an openly trans woman to win Miss Nevada, Enriquez defines her journey in Miss USA as shocking and disappointing.
Kataluna took it to her Instagram and posted a group picture with her fellow Miss USA contestants with a heartwarming caption that says,
One of the things that I am #grateful for is the friendship I have created with so many empowered and inspirational women. Going into the competition, I was prepared to face issues and conflicts because of our political climate and divide. I went in with pre-judgement of beliefs and attitude according to your state and I am so thankful that I was wrong. To every women who approached me with welcomeness and those who took time to understand me, thank you.
The crown was taken home by Miss Kentucky Elle Smith who will be representing the USA in Miss Universe.
Held on November 29, 2021, at the Paradise Cove Theater of River Spirit Casino Resort in Tulsa, Oklahoma, the competition was hosted by Zuri Hall and Patrick Ta, while Nicole Adamo served as a lounge host.
Check Out: Miesha Tate's Plastic Surgery: Did the MMA Star Get a Nose Job?
Asya Branch of Mississippi crowned her successor Elle Smith at the end of the event thus concluding Miss USA 2021.
Visit Weight & Skin for more plastic surgery stories of your favorite shows.