Everything you need to know about Salice Rose's plastic surgery endeavors, most notably breast implants. Check out her before and after transformation.
The Instagram star Salice Rose who is better recognized for her videos rather than her pictures has now earned over 11 million Instagram followers, after uploading her first images to her official Insta in August 2013.
Rose is from California and belongs of Peruvian descent. She has two brothers and a sister named Ashley Rose.
Lately, Salice is at the forefront of plastic surgery speculations on the internet. Learn about her breast augmentation along with her before and after pictures.
Salice Rose Underwent Breast Implants Plastic Surgery in 2020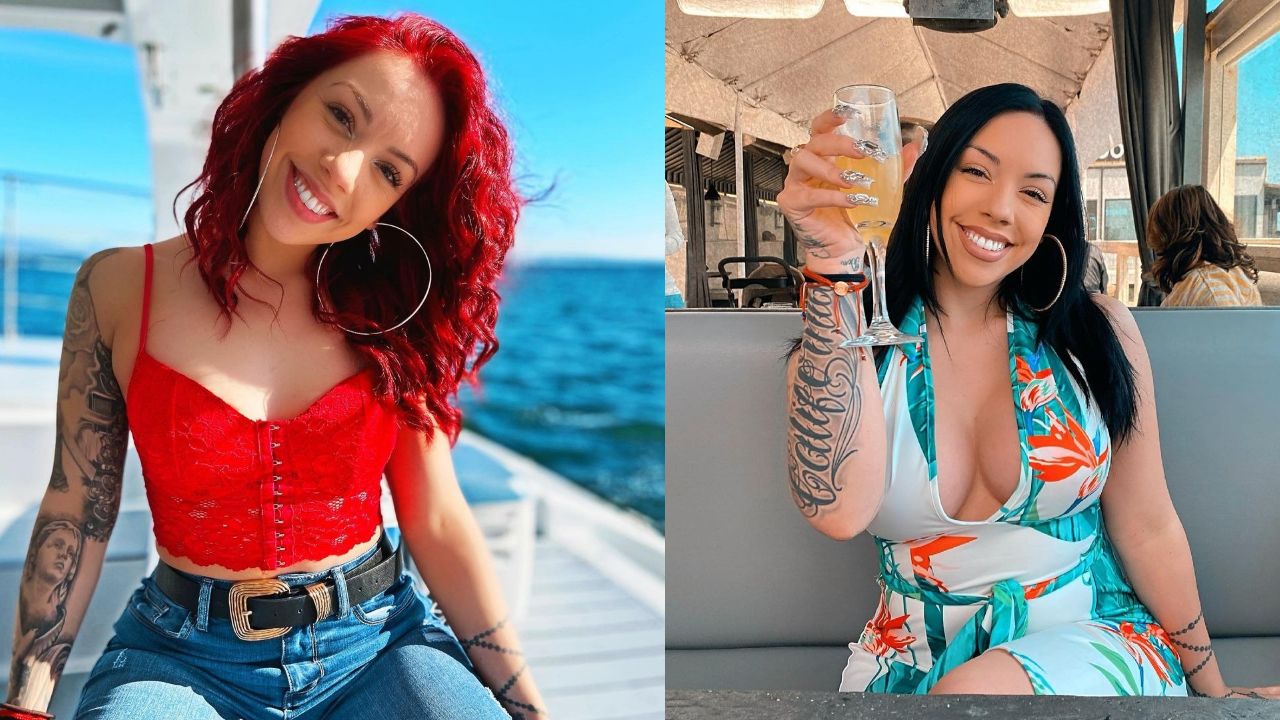 Salice Rose before and after breast implants.
Image Source: Weight & Skin
Upon performing breast implants in July 2020, Salice Rose took to YouTube to discuss her plastic surgery endeavors, share her own experiences, and answer queries of her fans related to the operation.
When asked what surgery she got, the Instagram influencer revealed she got breast augmentation. As for the reason she decided to have this procedure done, she said her whole life she's always wanted to have boobs.
You Might Like: Seo Ye Ji's Plastic Surgery is Making Rounds on the Internet
Many people thought she had noticeable breasts, but she always wore a push-up bra from Victoria's Secret like a double cup push-up. That's why it seemed like she has boobs even though she was part of the "itty-bitty titty committee."
Rose insists she always wanted boobs, and now that she's 25, she had waited enough years just to think about even doing it. She had contemplated about this for such a long time, and she finally went for it.
As for the size of her breasts following plastic surgery, Salice says she likes them and does not regret getting them done not at all.
One fan asked a rather popular question whether it hurts to go under the knife. The social media star was quite honest on this one. She says you only go for certain procedures if you really want it or you're desperate for it because it'll inevitably hurt since it's surgery after all.
Salice's own operation took an hour, but for her, it felt worth it in the end. Following surgery, she could walk by herself but she needed help washing her hair in the shower, getting into bed, getting into the car, laying down, and getting up from bed.
Also See: Brenda Song's Plastic Surgery Includes Double Eyelid Operation?
While she could do everything else on her own, the experience was anything but pleasant, but Salice Rose claims it's an adjustment you gotta make.
Fans on Reddit Often Discuss Salice Rose's Plastic Surgery Endeavors
Prior to her going under the knife, several fans took to Reddit to talk about Salice Rose's intention to perform cosmetic surgery. Many were far from impressed while some were fine with her decision because it's her body and she can decide to do whatever she wants.
One fan had posted,
I hope she's not getting anything done to her body. I honestly think she's perfectly fine. Her "small" boobs fit her. And I think she doesn't need to fix anything. IF that's what she's talking about. Like plastic surgery. If not then I hope she's healthy.
The replies were unsurprisingly accurate as almost everybody felt she intends to enhance the size of her boobs. One user, however, was not fond of her potential cosmetic enhancements, saying she does not need any surgery as she is totally fine the way she is.
Also Read: Mickey Rourke's Plastic Surgery – What's Wrong With His Face?
When it was finally revealed that she plans on increasing the size of her bosoms, Redditors began discussing if it was something worth pursuing. One user probably gave the most balanced judgment, commenting:
I'm generally opposed to them, for most women. I think she is/was attractive enough already without surgery. If she thinks it's the right thing for her, then more power to her. But I'll probably unfollow shortly thereafter.
Another user, however, claimed she looks better natural and admitted to finding it weird that she preaches self-love and being comfortable in your own skin but she's going for artificial enhancements of her own.
One gave arguably the most cunning answer.
I'm honestly surprised she hasn't gotten them done yet. I think she waited as long as possible to get them done. She's definitely gonna get a lot more followers and subscribers. All about the money my friends.
Whatever the reason for Salice Rose's plastic surgery, we cannot deny the fact that everybody is allowed to make changes to their own body the way they desire at their own convenience.
Visit Weight & Skin for more plastic surgery stories of your favorite celebs.