Grab all the details of Crazy Rich Asians reject Brenda Song's plastic surgery procedures, most notably a double eyelid operation. Have a look at her before and after changes.
We know everybody's face changes over time. We have all seen people close to us experience a shift in appearance. But, as for celebrities, whether the change is due to aging or not is often left to conjecture, and fans will never stop discussing it.
When a famous actor or artist seems to be different in some way, rumors quickly spread that they've made cosmetic enhancements or that something out of ordinary has transpired.
Sometimes you'll see said stars welcoming and freely addressing the improvements they've made, but they're under no obligation to do so.
Brenda Song, a supremely talented American actress, is the new subject of internet rumors.
Brenda Song's Plastic Surgery – Did She Have Double Eyelid Operation?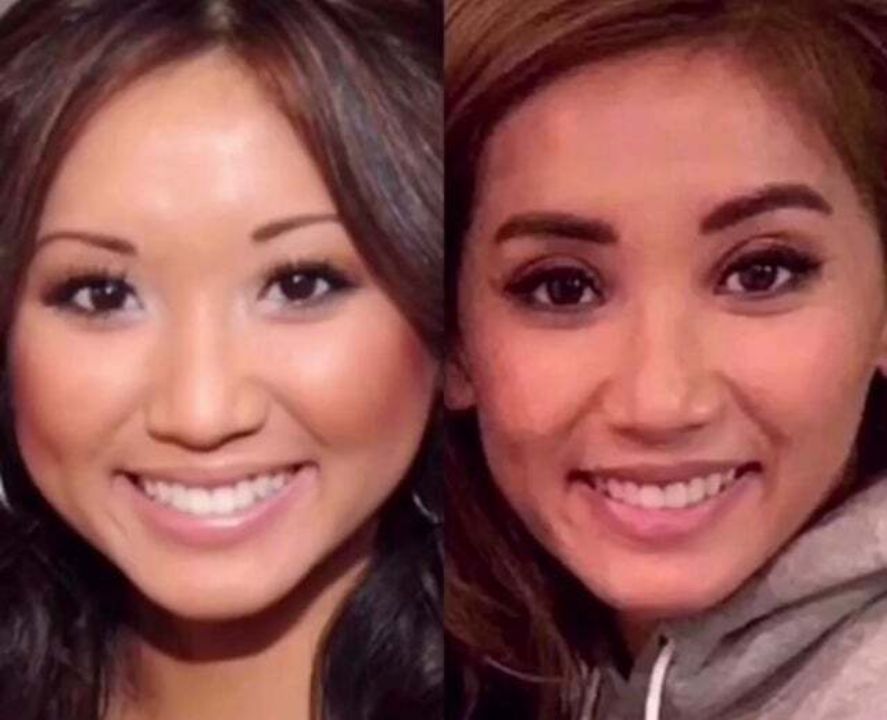 Brenda Song before and after alleged double eyelid plastic surgery.
Image Source: Instagram
We're well aware that London Tipton was the initial crazy rich Asian, but the star who played her, Brenda Song, claims she was informed she did not look Asian enough to audition for the film.
The accusations have prompted several concerns about whether it was fair for Brenda to be snubbed because of her work background and looks.
In the meantime, it has also posed several concerns about whether she has deliberately attempted to "look less Asian" by having double-eyelid plastic surgery.
To be quite blunt, Brenda has never admitted to having a double-eyelid operation. There is no suggestion that she underwent surgery to alter the appearance of her eyelids.
You Might Like: Mickey Rourke's Plastic Surgery – What's Wrong With His Face?
Having said this, her eyes seem to have a totally different form in recent years, albeit this may be clarified by the fact that she began applying her makeup differently.
As per Instagram handle @celebrityplastics, she likely had the procedure, notably fillers placed to tone down her face. However, the Secret Obsession star has never addressed these allegations, and they seem unlikely to be accurate.
Brenda stated that the reason she was unable to perform the audition was down to her "image." During an interview with Teen Vogue, she said:
I said, 'This character is in her late to mid-20s, an Asian American, and I can't even audition for it? I've auditioned for Caucasian roles my entire career, but this specific role, you're not going to let me do it? You're going to fault me for having worked my whole life?' I was like, 'Where do I fit?'
So, did the actress actually go under the knife? We're willing to give the benefit of the doubt to Brenda and state she hasn't performed plastic surgery.
In the meantime, maybe a bigger question would be whether a potential cosmetic procedure known as Asian blepharoplasty is a valid reason to reject Brenda for a part in Crazy Rich Asians (2018).
Also Read: 'Lexie Grey' Actress Chyler Leigh's Plastic Surgery is Trending on the Internet
The treatment is the most commonly implemented operation in Asia and the third most prevalent globally.
Fans React to Brenda Song's Alleged Cosmetic Surgery
Nipsey+ posted a video on Twitter in September 2019 that purported to show Brenda Song talking irresponsibly about race.
While several have suggested that it was a joke, those who realized that the person speaking in the video wasn't Brenda have taken to social media to express their displeasure.
One fan tweeted,
That's not even Brenda Song… get your eyes checked.
Another commented,
Y'all really had me watching this whole video thinking this was Brenda Song with plastic surgery.
Following the release of this video, it seems that many people have been asking if she has had plastic surgery.
Also See: Katey Sagal's Plastic Surgery – The Untold Truth!
Likewise, another tweeted,
Omg I was really like 'why did Brenda Song get plastic surgery?' This is not Brenda Song…
Another viewer commented,
The joke really went over my head for a second because I was like 'wow Brenda Song must have gotten a lot of plastic surgery'…
Fans on Reddit, too, often discuss whether Brenda Song performed eyelid surgery. It's fair to say, most are anything but impressed. Some even label it "Hollyweird Koolaid," but it's quite harsh because this particular operation is a pretty standard thing in a lot of modern Asian countries.
Visit Weight & Skin for more plastic surgery stories of your favorite celebs.