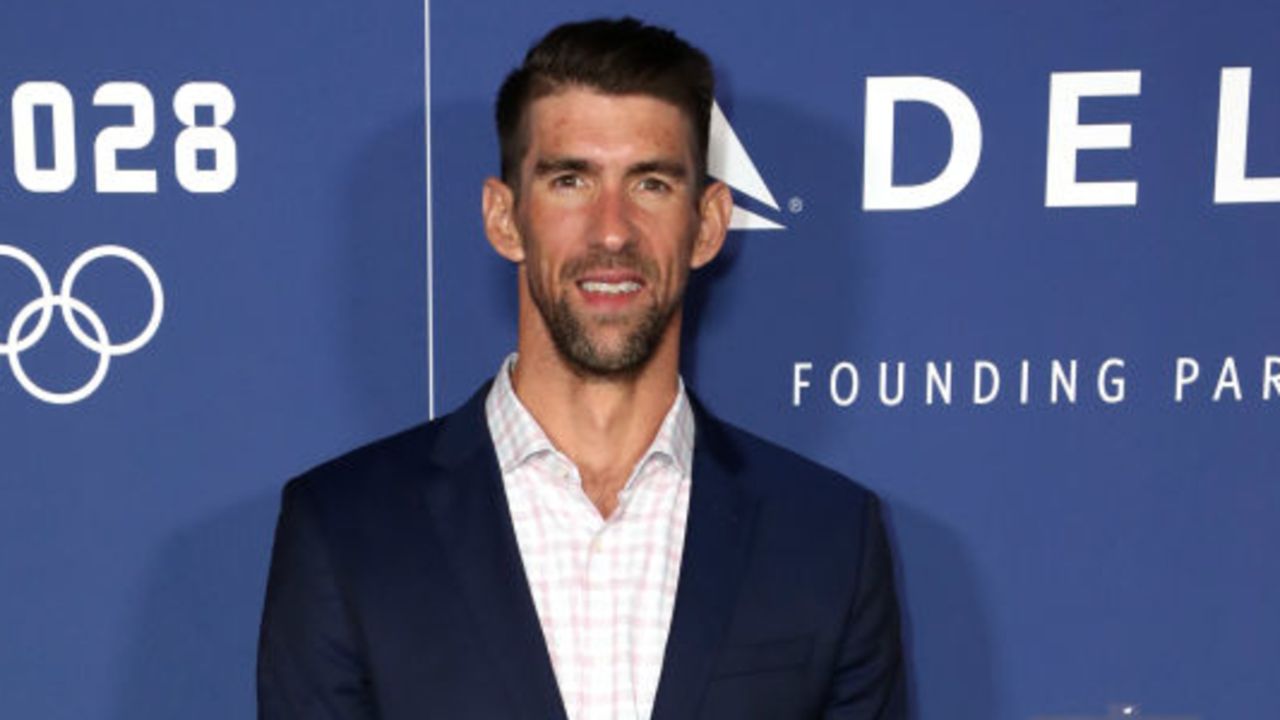 Michael Phelps, who is serving as a guest commentator for NBC at the 2021 Tokyo Olympics, is at the forefront of plastic surgery speculations. Let's break it down!
Michael Phelps competed in his final Olympic swimming event back in 2016, and now he's making his return as an analyst for the 2021 Tokyo Olympics.
Phelps has been considered as one of, if not the, greatest American athletes of all time, thanks to an Olympic career that lasted almost two decades. He's one character that is perhaps greater than the sport of swimming itself, with an incredible 23 gold medals.
It's no wonder, then, that Michael Phelps' Olympic record is littered with incredible moments.
Away from his insane professional accomplishments, however, Phelps has recently become a subject of plastic surgery on the internet. Did he really go under the knife? Let's find out.
Did Michael Phelps Undergo Plastic Surgery?
Michael Phelps before and after alleged plastic surgery.
Image Source: Weight & Skin
While Olympic athletes are not paid to compete in the games, stellar achievements in front of a worldwide audience can sometimes lead to substantial commercial deals and new sources of revenue. The heavy public spotlight can often also lead to the urge to go under the knife for plastic surgery.
With his final games in Rio 2016 Olympics, Michael Phelps is the most successful Olympian of all time. The American swimmer now has a record of 28 medals, 23 of which are gold.
You Might Like: Julia Haart's Plastic Surgery – Did She Get Breast Implants?
Last week, Phelps was confirmed to be a reporter and swimming analyst for NBC's Olympics coverage. The GOAT swimmer is serving as a commentator for selected swimming bouts alongside Dan Hicks and Rowdy Gaines, as well as offer features as a contributor during primetime coverage.
Phelps, who competed in five Olympic Games from 2000 to 2016, performed some work for NBC during its broadcast of the US swimming preliminaries last month.
Gaines said during a conference,
I know he's going to offer some incredible insight on especially those races that he has won so many gold medals in.
As Michael Phelps made his appearance on our screens everywhere except in the water, the viewers couldn't help but wonder if he's got some work done on his face. However, we can confirm he hasn't had plastic surgery.
Also See: Laura Ingraham's Plastic Surgery – What's Up With Her Lips?
The Baltimore Bullet, as he's called, looks vastly different due to the combination of a slightly aging look, unshaven appearance, and of course, lots of makeup since he's now a part of the broadcast team.
Michael Phelps Appeared with Unfamiliar Look at Tokyo Olympics
Michael Phelps made a return to the Olympics as a broadcaster rather than a competitor this week, and he unveiled a new style on the coverage.
A trim Phelps had a full beard for his Olympic broadcast appearance, and many on social media remarked that the accomplished gold medalist looked great with the fresh facial characteristics.
Phelps is regarded as one of the finest Olympic athletes in history, and he finished his career in the water at the 2016 Rio Olympics. He took medals in the 200m butterfly, 200m medley, 4x100m freestyle, 4x200m freestyle, and 4x100m medley. In the 100-meter medley, he took silver.
Also Read: Gloria Govan's Plastic Surgery is Trending on the Internet
Michael won 23 gold medals, three silver medals, and two bronze medals at the Olympics. At Worlds, he earned 27 gold medals and 16 gold medals at the Pan Pacific Championships.
In his professional career, he broke 39 world records, six more than Mark Spitz. Phelps entered the NBC broadcast crew as a commentator earlier in July, the company reported. He'll be calling contests with Dan Hicks and Rowdy Gaines.
A review of Phelps' career is available on NBC's streaming platform Peacock.
Visit Weight & Skin for more plastic surgery stories of your favorite celebs.