The Netflix star on My Unorthodox Life, Julia Haart is at the forefront of plastic surgery speculations on the internet, notably breast implants. Check out her before and after changes.
My Unorthodox Life, which debuted on Netflix in mid-July, turned into an instant smash. Julia Haart's rise from being a member of an Orthodox Jewish community to acquiring the spot of CEO of the large talent agency/media behemoth Elite World Group is chronicled in the show.
Due to Julia's hectic schedule at the peak of the COVID-19 outbreak, taping the program proved challenging, and yet they still completed it with aplomb.
Recently, however, Julia Haart is at the forefront of plastic surgery speculations on the internet. Did she really go under the knife? Let's discuss
Did Julia Haart Undergo Plastic Surgery, Specifically Boob Job?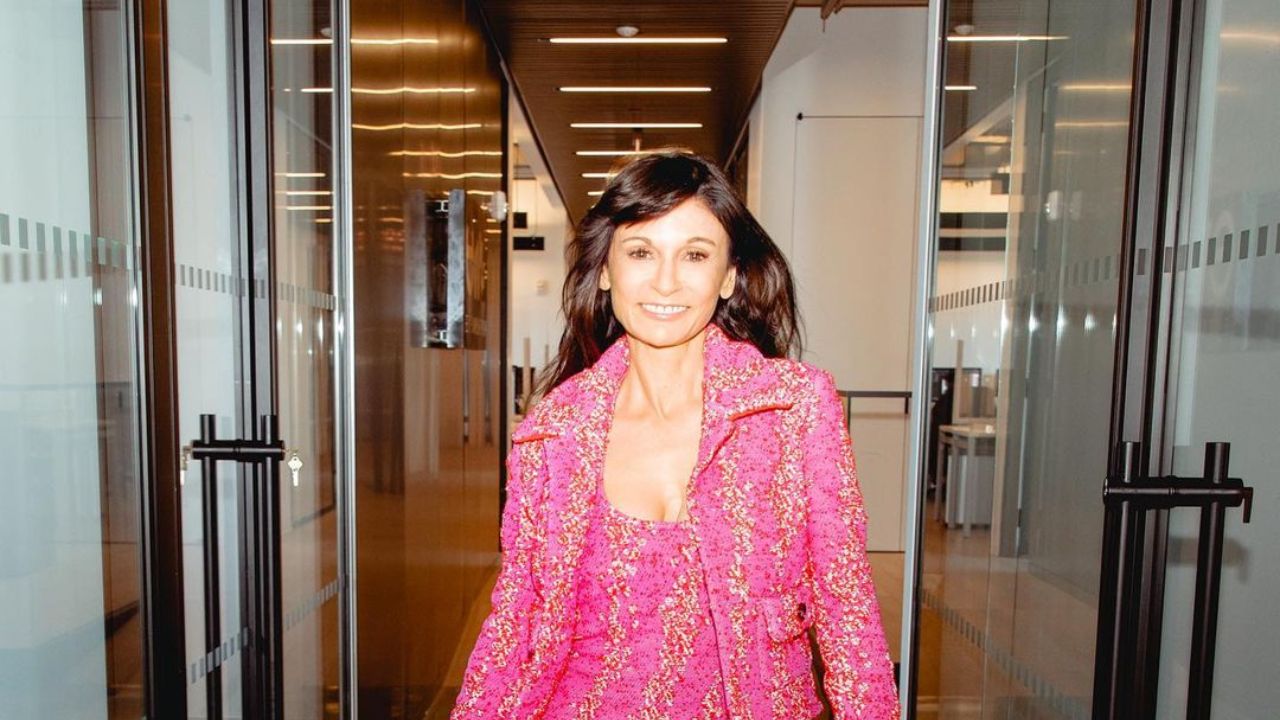 Julia Haart is the subject of plastic surgery speculations, notably boob job.
Image Source: Weight & Skin
Since debuting in the Netflix reality series My Unorthodox Life (2021), Julia Haart has created quite a buzz on the internet. The most recent ones involve her appearance, in particular plastic surgery.
Many viewers seem to think Haart made some cosmetic enhancements to achieve her current look. While it's difficult to decode her actual plastic surgery endeavors since she only got extremely famous in the media recently through the Netflix reality series.
You Might Like: Laura Ingraham's Plastic Surgery – What's Up With Her Lips?
Needless to say, the most obvious suspicions include her bosoms as many think she's had breast implants amplified by her cleavage. So, did she get a boob job? Judging by how her breasts looked in the past, there's definitely a case to be made.
Likewise, Julia Haart's alleged cosmetic surgery also includes Botox injections, which are quite common in the United States. However, the reality star is yet to address her plastic surgery to the media, so until then all of these will remain mere speculations.
Meanwhile, to suggest Julia Haart, My Unorthodox Life's leading lady, has a unique past is a massive understatement. She spent her childhood in Monsey, New York, and was raised ultra-Orthodox, attended Bais Yaakov schools, wedded within the congregation, and had four kids.
But, in her forties, she left the community to become a shoe designer, ultimately landing the position of CEO and co-owner of Elite World Group and the artistic director of the firm's first fashion line, e1972.
Another element of the series is her union with Silvio Scaglia, a modest Italian hi-tech tycoon. She looks great in cleavage-baring tops, skintight tights, and stilettos.
The show is a standard reality show, but the ultra-Orthodox backdrop adds a unique twist. Every scene feels staged for the cameras, and every phrase and inflection mirrors the Kardashians' and other TV personalities' speaking mannerisms.
It also includes the typical images of the Manhattan skyline and other destinations (Paris, the Hamptons, and even Monsey), with clouds racing past rapidly, throbbing music in the background, and sit-downs when the performers relive whatever we've just seen them do.
Also See: Gloria Govan's Plastic Surgery is Trending on the Internet
Some portions of the program are about Haart's success in the fashion world, but much of it is about her kids. Her two elder children, Batsheva and Shlomo, were young adults when she departed and they've remained relatively religious.
Batsheva, who is in a marital relationship with Ben Weinstein, is a "lifestyle blogger" who collaborates with models to improve their Instagram pages.
Her spouse is a realtor who is dissatisfied with his profession and wishes he had a higher comprehensive education at the yeshiva, which is one of the series's more stinging criticisms of the ultra-Orthodox culture.
While we may counsel him to return to school, his mother-in-law hires him to build fashion businesses.
You Could Make a Rom-Com Out of 'My Unorthodox Life' Star Julia Haart's Love Story with Husband Silvio Scaglia
Julia Haart was in a legit rom-com prior to appearing on Netflix's latest reality series My Unorthodox Life. Viewers of When Harry Met Sally (1989) and Groundhog Day (1993) will be familiar with Julia and her husband Silvio Scaglia Haart's love journey.
After abandoning her Orthodox Jewish people and creating a high heel line, Julia was hired as creative director at La Perla, an Italian luxury lingerie firm. Silvio was the Chief Executive Officer, and it didn't take long for the duo to clash.
Also Read: 'Gunpowder Milkshake' Star Lena Headey's Plastic Surgery Speculations Explored
Haart recalls, telling Women's Health,
The first year [of working together] was very combative.
In fact, it was so hostile that Silvio's right-hand man (who still works with the Haarts) would actually call her and be like, 'Please be nice to Silvio. He's a good man.'
But then like any romantic comedy that's worth watching, the fashion mogul explains:
We started to get to know each other, and I really respected him. And then, we became really good friends, and we would just take walks together and stuff.
*Insert music montage here!*
Their bond transformed into something much more one fine day, Haart recalls. Julia and Silvio exchanged vows on 22nd June 2019 in a stunningly elegant event (could you imagine anything less?!).
All throughout the reality series, footage from the couple's wedding is displayed, including a passionate speech from Silvio in which he expresses his wish to assume the surname Haart.
It's a pretty sweet moment, for sure, but there's much more to it. Julia says,
He didn't know anything about me. I wouldn't talk about my past [in the Orthodox Jewish community].
Julia didn't share out about that portion of her life until 2018 after she and Silvio got familiar with one another for three years. She joked she was preoccupied letting him know everything he was doing inaccurately.
Do Not Miss: Real Truth About Candice DeLong's Plastic Surgery Procedures – Botox & Facelift?
Julia thinks it was critical for her to keep that knowledge to herself because she didn't like being known for what happened to her. The Julia Haart Silvio experienced and fell in love with was the one she made in her forties, from the ground up.
She says,
I didn't want my past to define me. I wanted to prove that I could achieve something on my own.
Just a few years following their wedding, "and here we are," Julia remarks. She is basically indicating the blissful married life in the couple's Tribeca apartment and occasionally living out a storybook romance in a French chateau.
Visit Weight & Skin for more plastic surgery stories of your favorite celebs.