Check out the complete story of Dr. Will Kirby's plastic surgery speculations.
Since making an appearance on Big Brother, Dr. Will Kirby has ignited the rumors of plastic surgery. On 24 September, Will made a surprising cameo as part of a stunning turn of events for the competitors in the house.
The season 2 victor returned to the show as a new "neighbor" to announce the upcoming contests this week, which would lead to a triple elimination.
But it seems like the fans at home have become more obsessed about Will himself, as many have asked whether he has performed some form of plastic surgery.
Has Dr. Will Kirby Undergone Plastic Surgery?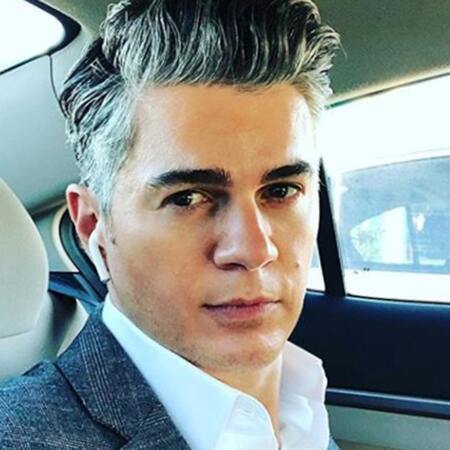 Dr. Will Kirby is the subject of plastic surgery through before and after pictures.
Source: TMZ
Will has never shied away from giving his opinion on plastic surgery. He spoke about the opportunities that come with them in a variety of news articles and interviews.
During an interview with Life & Style, he addressed one of the most common treatments his clients have been asking for – Botox. He said:
Using tiny injection amounts, even in patients without overt facial wrinkles, has been proven to help prevent wrinkles from getting worse or even ever developing at all. The point being, small amounts work well and the patient population seeking injections gets younger and younger every year!
When it comes to Will himself, he's often sparked speculations of plastic surgery, even during his tenure on Big Brother over the years.
Will Kirby is 47 now and has continued to maintain a youthful appearance that many guys of his generation would be envious of.
You Might Like: Why Did TikTok Star Dixie D'Amelio Get a Nose Job?
Meanwhile, there's no concrete proof of Dr. Will Kirby going under the knife. So, all the gossip of his cosmetic surgery is mere speculations at this point.
How Did Fans React on Social Media?
Shortly after Will appeared on Big Brother, people took to social media to express their opinions about his face, and Twitter users filled the platform with their theories.
A number of users defended Kirby insisting it's a personal preference when it comes to plastic adjustments.
It's fair to say fans are split on Will Kirby's noticeable changes in appearance.
Who is Will Kirby?
Born on 2nd January 1973 in Florence, Italy, William Kirby widely known as Dr. Will is a dermatologist and serves as a chief medical officer at LaserAway. He went to kindergarten in Paris, France, and spent his youth at Tallahassee, Florida, where he completed his graduation from Florida State University School.
Also a reality TV star, he is best known as the champion of CBS reality show Big Brother 2. Moreover, he came out victorious on The Price Is Right, in addition to working on numerous medical television shows as a specialist on aesthetic dermatology.
Also See: Did Pentatonix Lead Kirstin Maldonado Have Plastic Surgery?
When it comes to his personal life, Will exchanged vows with Erin Brodie in 2017. The couple shares two kids together.
Will Kirby Didn't Want to Leave His Family for Big Brother 22
A lot of people were not pleased about the Big Brother 22 cast. However, there were several stars who didn't want to be cast, and this includes none other than Dr. Will.
Kirby told US Weekly,
Well, while placing no judgment on people who are playing this season, I personally didn't feel like I could leave my family or take an absence from my career obligations right now.
The reality star continued,
Disappearing for three months wasn't something that made sense to me personally. But I of course wanted to be involved in this season in some capacity and this role seemed like a great fit!
He praised the Big Brother crew for being able to broadcast another season this year.
No other team could pull this off. I'm not allowed to discuss details, but right now the Big Brother house looks like a space station! I've never seen anything like it! These guys are under-appreciated artists.
On the bright side, viewers are already seeing Dr. Will this season. In the meantime, we're going to have to wait for what sort of prizes are going to be handed to the house guests.
Visit Weight & Skin for more interesting plastic surgery stories of your favorite celebs.