Grab all the details of Anna Duggar's plastic surgery, most notably nose job aka rhinoplasty. Check out her before and after pictures.
The current subject of a massive scandal, Josh Duggar, is an ex-television personality best known for his appearance on the TLC show 19 Kids and Counting.
The 33-year-old Josh was arrested and imprisoned in Arkansas on federal crimes on 29th April. Josh pleaded not guilty to all charges at his prosecution in court and was allowed to remain in detention until at least 5th May.
According to a recent indictment, he was investigated for possessing explicit contents involving children under the age of 12. Despite being pregnant with their seventh child and the seriousness of the proceedings, his wife Anna Duggar has chosen to support him.
Away from the scandal, many fans are curious to learn about Anna Duggar's plastic surgery. Has she made alterations to her nose? Let's find out.
Anna Duggar's Plastic Surgery – Did She Go Under the Knife?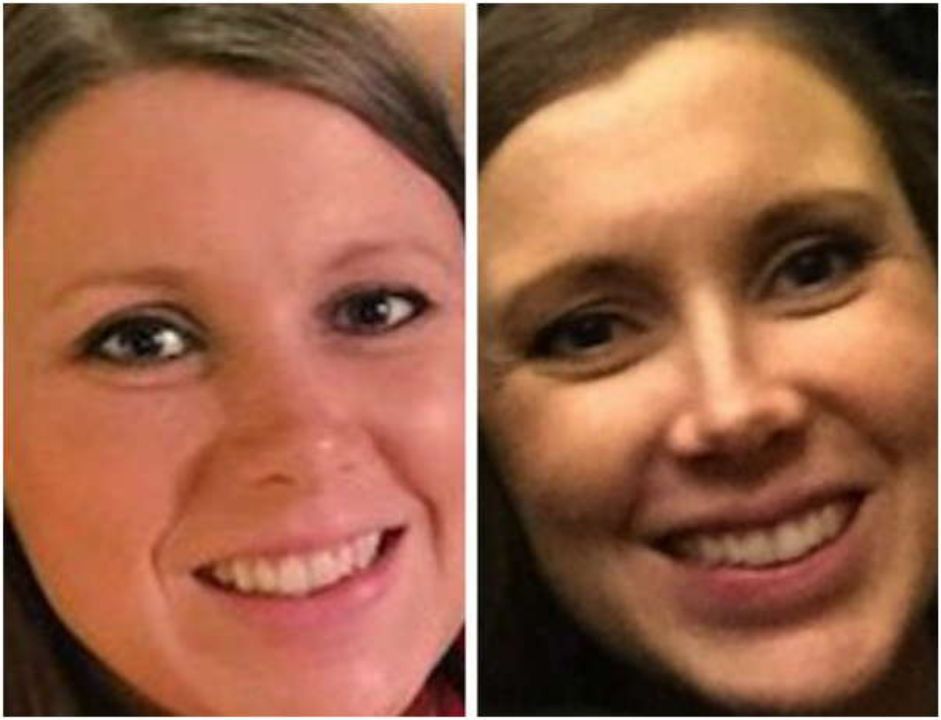 Anna Duggar before and after nose job plastic surgery.
Image Source: Weight & Skin
Anna Duggar has been embroiled in lots of controversies in the past; this one time it was over her physical appearance. Many fans noted how much Anna's face had changed since the Josh Duggar scandal in 2015.
Anna just had a baby back then, but she seemed to have done an excellent job of eliminating all those post-pregnancy pounds.
You Might Like: Regina King's Plastic Surgery – The Untold Truth!
As per the Inquisitr, something was noticeably distinctive about Anna's face, and it was her nose. Viewers noted an apparent difference in her nose, which sparked rumors that she underwent a nose job plastic surgery.
According to Star Pulse, when Anna was introduced in the Duggars' new show, Jill & Jessa: Counting On, viewers immediately noticed her weight loss as well as the shift in her nose. It was then that gossip spread that Anna had rhinoplasty aka nose job to reorient that part of her face.
Watch: Josh Duggar & Anna Duggar Expecting Baby No. 7
In the video interview, there was also a picture of Anna that was contrasted to her old pictures. Other followers, meanwhile, argued that the alteration in her facial features was due to her weight loss. Some people, however, are persuaded that she got work done on her nose.
One fan said,
Has anyone else noticed or is it just me? Anna Duggar has had a nose job, it is so evident that she has.
Another fan mentioned how pregnancy can alter a woman's appearance and said,
I was going to say that pregnancy sometimes changes a woman's face permanently, but her nose is way too perfect now.
Anna had previously stated that she felt lonely after Josh entered rehab. In an interview with TLC, she discussed how difficult things have been since the scandal broke, and she said,
I was really hurt that someone would think that about my husband because I really thought everything was okay and we had a strong marriage.
She added,
I think it is such a betrayal for a spouse to go through what we're walking through.
It's natural that Anna felt nervous about herself after Josh's humiliating sexual harassment scandal. As a result, it was likely that she would undergo cosmetic surgery to alleviate her discomfort. When Josh was in recovery, Anna had the perfect opportunity to get things done and change her appearance.
Also Read: Did Salice Rose Get Plastic Surgery? All the Facts Here!
Anna Duggar's Plastic Surgery is Often Debated on Reddit
Those who are familiar with the Duggar family often take to Reddit to discuss various aspects of the reality stars' personal lives. In one such instance, a user inquired about the potential cosmetic surgery of Anna Duggar.
The user wrote,
Annas' possible plastic surgery? I've seen it mentioned a few times now that she has had a nose job, is there evidence? I'm rubbish at noticing things like that but do you think there's any truth to it? Why spend money on unnecessary plastic surgery when her parents couldn't/wouldn't help Jill with hospital costs post-labor? Any other procedures do you think may have happened on the sly?
Some fans were quick to defend Anna, however. One claimed how she had recently learned to do her hair and makeup and gained some weight on her face.
The defense did not stop there. Another said she was pretty young when they tied the knot. Pregnancy and maturity have brought alterations to her face, while her hair/makeup style evolved, too.
Also See: Paula Zahn's Plastic Surgery is Trending But Is It True?
Did her nose really change following pregnancy and it got wider? Some fans were reluctant to accept these absurd reasonings, insisting it's something to do with contour.
As per plasticsurgery.org, skin removal after weight loss is quite common. They state,
Body contouring helps with skin removal after major weight loss. This surgery improves the tone of underlying tissue and removes excess fat and skin.
Meanwhile, another user said:
If she had a nose job, it wasn't a very good one. Weight fluctuations and makeup can make a big difference, I've been accused of plastic surgery before but all I did was lose a few pounds.
It's fair to say fans are split on whether Anna Duggar genuinely made cosmetic enhancements.
Visit Weight & Skin for more plastic surgery stories of your favorite celebs.