Angela Rayner has undergone a massive weight loss transformation in recent years as she does not look the same anymore. The British politician revealed that she gained a lot of weight after becoming a mother. However, she lost all the baby weight after hiring a personal trainer and working out.
Angela Rayner, who has been serving as Deputy Leader of the Labour Party, Deputy Leader of the Opposition, and Shadow First Secretary of State since 2020, has been a popular name in British politics in the last decade. Recently, she has been making headlines as she labeled Boris Johnson a 'coward' for quitting to avoid a by-election.
On the other hand, many people have drawn their attention to her appearance. They claim that she has lost significant weight from the time she started her political career. Well, let's discuss her weight loss in detail.
Check out the weight loss stories of Kim Gravel and Chuck Todd. 
Weight Loss: Angela Rayner Has Lost All the Baby Weight Following a Diet & Exercise Routine!
There is no doubt that Angela Rayner (@angelaraynermp) does not look like the person she was when she entered politics, sometime in 2014. The 43-year-old politician has lost significant weight and looks absolutely different and healthier now.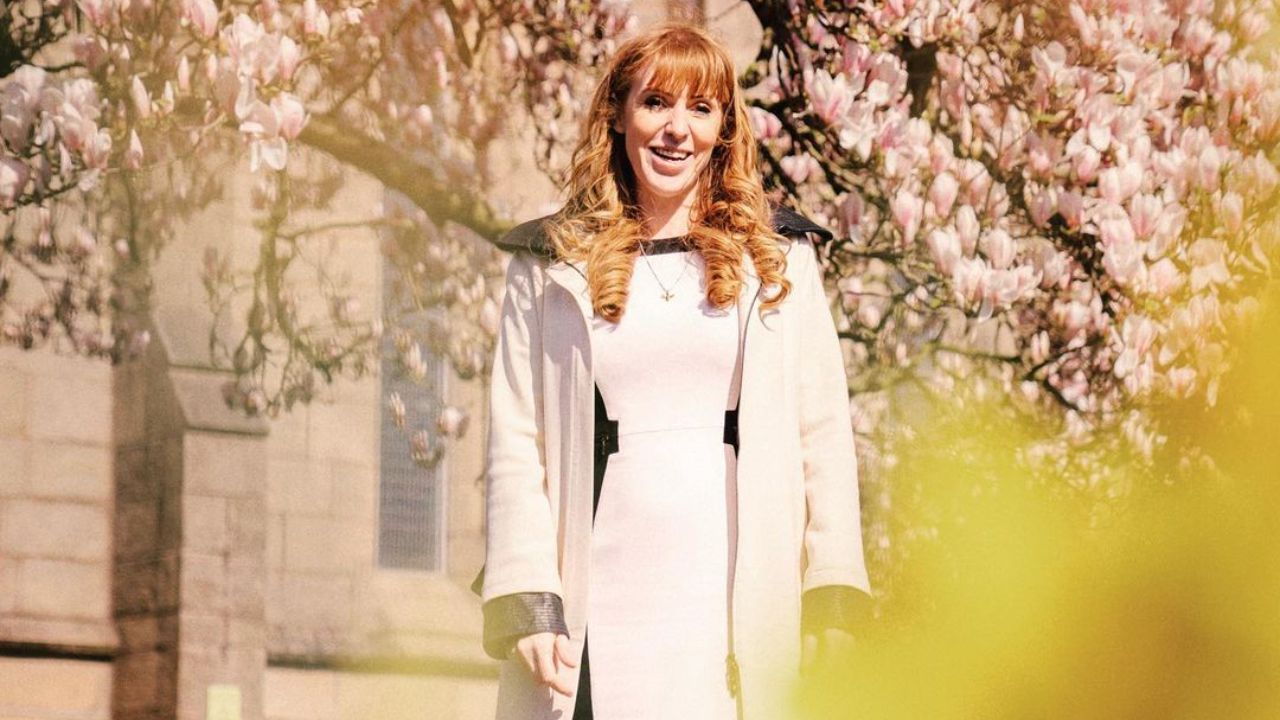 Angela Rayner after weight loss.
Image Source: Instagram
Well, she previously revealed that she gained a lot of weight after she became a mother. In a 2019 interview with the Financial Times, she told that she weighed 17 stone after she gave birth to her children. After she started feeling unhealthier and looked overweight, she decided to put on the work and undergo a weight loss transformation. She then hired a personal trainer and lost over 6 months after working out for 14 months.
 Angela Rayner also revealed that she borrowed £5,600 to get a boob job on her 30th birthday because she felt her breasts looked way too smaller after losing weight. She told, 
I had my boob job on my 30th birthday. I'd lost six stone thanks to my personal trainer, but my boobs just looked like two boiled eggs in socks…You know, like basset hound ears. You can't be 30 and have a chest like an 84-year-old granny.
On the other hand, we have to note that it has been over 4 years since she claimed she lost over 6 stone. And we believe she has been putting in the work constantly and has lost even more weight.
Thus, we cannot deny that  Angela Rayner looks absolutely stunning. Not many politicians take care of their bodies. We can say her weight loss transformation has become an example for many people, especially her followers. 
Angela Rayner's Relationship Status: Who Is Her Husband?
Following her divorce from Mark Rayner in 2020, Angela Rayner currently is unmarried and single. She does not appear to be in a relationship with anyone, not that we are aware of.
Angela Rayner is currently single.
Image Source: Instagram
Mark became the stepfather to Angela's first child, Ryan, when he was 16 years old. In 2017, when speaking about her experience as a teenage mother, she said:
Even though getting pregnant at 16 and having no qualifications is not the best start for anybody, you've got to understand that where my life was…It actually saved me from where I could have been because I had a little person to look after – I wanted to prove that I could be a good mum and somebody was finally going to love me as much as I deserved to be loved, and that's what pregnancy was for me.
Additionally, they also have 2 children together. Charlie, their first child, was born 23 weeks early and is listed as blind. She remarked that her 1-pound son "looked like a baby sparrow" in a Sunday Times magazine interview. Later, the couple welcomed Jimmy, their second son.