Grab all the details of The Undoing star Matilda De Angelis' plastic surgery procedures. Fans suspect the Italian actress has had Botox injections, facelift, and breast implants.
The Italian star Matilda De Angelis is already a pretty big name in her home country over the last five years. And now as she's finally ventured into American small screens with HBO's The Undoing, this stunning actress has been handed a surprising exposure to an even wider audience.
The subsequent exposure has naturally brought attention to her personal life as many fans now wonder if Matilda De Angelis performed plastic surgery to enhance her looks. Did this 25-year-old star go under the knife? Let' find out.
Did Matilda De Angelis Perform Plastic Surgery?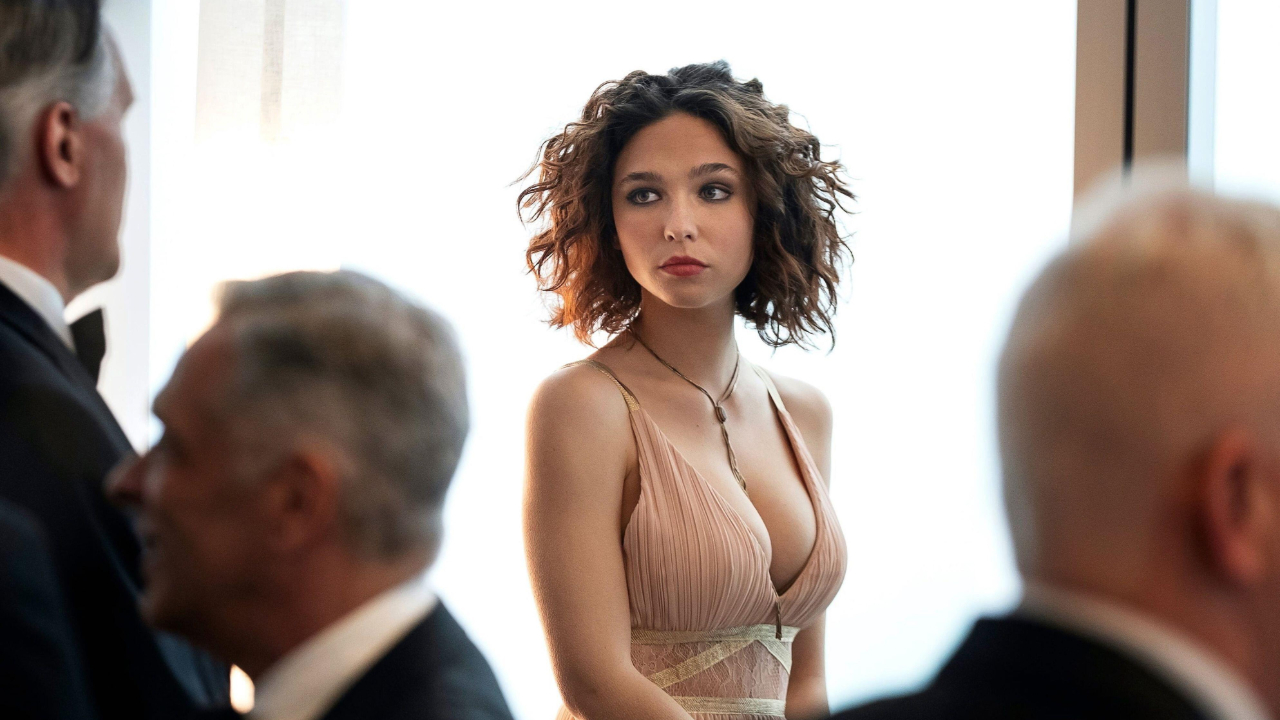 Matilda De Angelis is the subject of plastic surgery following her appearance on HBO's The Undoing.
Image Source: The Sun
Matilda De Angelis is making rounds on the internet lately, and it's not just for her brilliant performance in the HBO miniseries The Undoing. A few sections of viewers are curious to learn if she underwent plastic surgery.
This gorgeous actress was first discovered on the street by director Matteo Rovere. She subsequently got cast in the movie Italian Race (2016).
Speaking with Fade to Her in 2018, De Angelis said:
It was real luck for me, because it was my very first experience with acting. I was into music, waiting to go to university . . . And after, my life was changed and I'm here having a leading role in a film. That's crazy! It was the best experience I've ever had in my life and it continues to bring me luck.
Her biggest break, though, arrived in 2020 after she landed a part on The Undoing, in what is her first major role in the United States. Featuring alongside Nicole Kidman and Hugh Grant, she was incredibly overjoyed when she received this opportunity. She revealed,
How did I celebrate getting the role? I got drunk. Really drunk. I went out dancing with my friends and I just couldn't stop smiling all night. Then my mom and I took a trip to Madrid that weekend.

We wanted to do something crazy since the whole thing was so crazy. She's always been so supportive of me, and she was the one I wanted to celebrate with most of all.
The rising fame has naturally brought curiosity over her private affairs as fans can't help speculate if this beautiful actress went under the knife. Unfortunately, Matilda De Angelis' appearance prior to stardom is hard to find which makes it difficult to decode her plastic surgery endeavors.
You Might Like: Gwen Stefani's Boob Job Plastic Surgery – The Untold Truth!
Contrasting her before and after pictures of recent years, there's definitely a case to be made for breast implants.
Many fans on social media also reckon she's had Botox and facelift, which isn't too far-fetched, in all honesty. Having said this, all of these are mere speculations with no concrete evidence to back up the claims.
Until the actress herself decides to address the accusations, it's not fair to speculate about her personal life. In the meantime, don't hold your breath because celebrities rarely ever open up about getting plastic surgery unless it's blatantly obvious.
Matilda De Angelis Discusses Kissing Nicole Kidman on 'The Undoing'
The Undoing actress Matilda De Angelis became the focus of discussion across the globe as soon the HBO miniseries began trending on social media.
De Angelis, 25, from Bologna, Italy, is a key figure in the thriller, as the whole story is based on the man who bashed her character Elena Alves to death.
Also See: Real Truth About 'Happiest Season' Aubrey Plaza's Plastic Surgery Speculations
Despite Elena's death for much of the show, the Italian-born actress's introduction to the show featured some pretty explicit shots. In one, De Angelis poses naked in front of her co-star Nicole Kidman, while in the other, she gives a kiss to the famous actress.
De Angelis spoke to Interview Magazine about shooting naked scenes and what it was like to get intimate and personal with her real-life hero Kidman.
The star said,
I've been in love with her basically all my life, and on the day I was supposed to meet her, and when she arrived – she doesn't walk, she floats on the air like an angel – I was just struck by how beautiful and charming she was.
De Angelis stated she "instantly" felt relaxed after getting to know Kidman as she elaborated on the kissing scene.
Wow. I loved it. I was so proud. I think of it as my first kiss.
In addition, De Angelis addressed the freedom that you attain upon being completely nude on camera.
Whether it's my eyes, or my mouth, or my boobs, or my vagina, my body is just another tool to express myself. It's still me. As long as the goal is to communicate something complex, then nakedness can be a powerful way to express and persuade.
De Angelis added she had "freaked out" when she heard she landed the role alongside Kidman. She said,
She's been my favorite actress since I was a little girl. It's something that just doesn't happen to [citizens from my hometown in Italy].
Obviously, another prominent co-star in the HBO miniseries is Hugh Grant, who plays Jonathan Sachs. The 25-year-old spoke about how, due to his contagious persona, the "challenging" moments she shot with Grant were made simpler.
Also Read: Melissa Joan Hart's Plastic Surgery is Trending But is It True?
Matilda said,
He was always such a good sport to me, just funny and always supportive.
The Undoing released its final episode last week. It is currently streaming on HBO Max.
Visit Weight & Skin for more plastic surgery stories of your favorite celebs.