Dana Brooke, after putting on a few pounds when she joined Raw in 2016, attempted to undergo weight loss by dieting which backfired on her. But she began to do proper training and exercises which did the trick.
The WWE superstar female wrestler Dana Brooke is also a bodybuilder, gymnast, fitness competitor, and model. She currently performs on the Raw brand and is the current 24/7 Champion in her first reign. Her real name is Ashley Mae Sebera.
Being the professional wrestler and fitness competitor that she is, there was a time when she gained weight which became a hot topic of discussion in the wrestling world. But she has now bounced back from a momentary lapse in the fitness department.
Previously, we touched on the weight loss story of Trisha Yearwood and Meryl Streep.
Dana Brooke's Weight Loss: The Complete Story!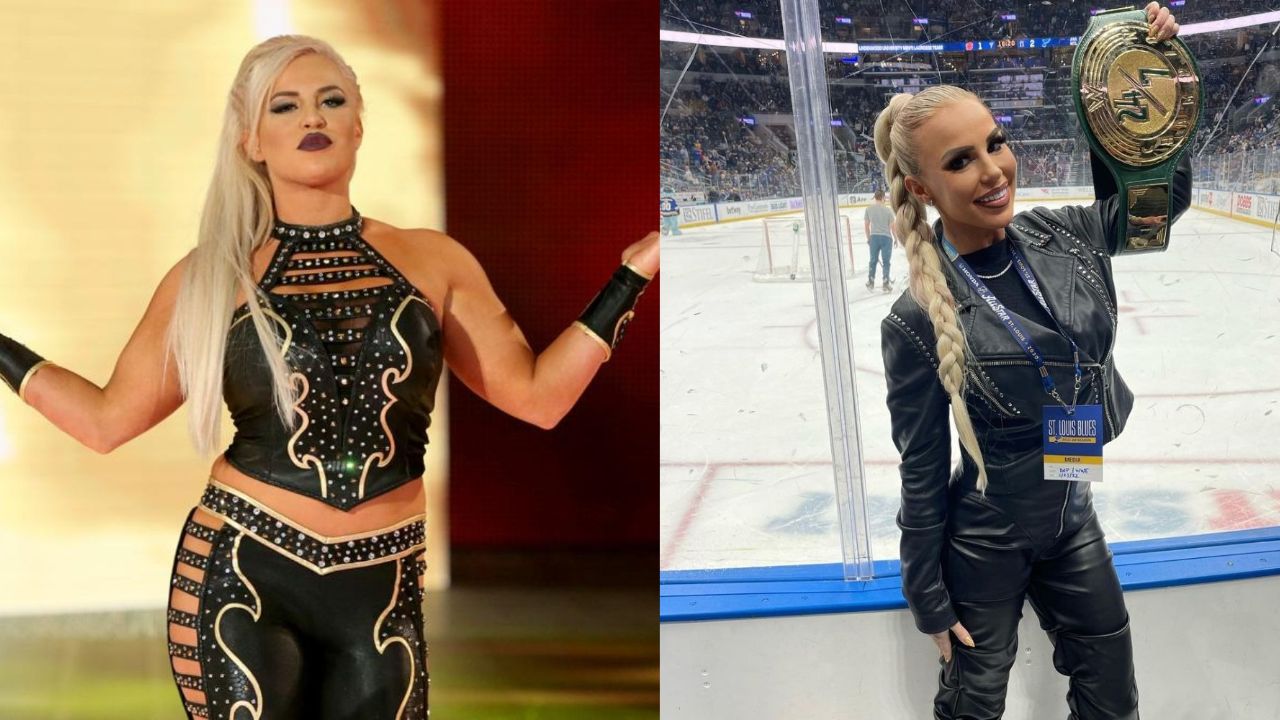 Dana Brooke before and after weight loss.
Image Source: Weight & Skin
Dana Brooke (@ashasebera_danabrooke) worked as an athlete for over 18 years doing gymnastics, but that came to an abrupt end after she severely injured her ankles. Following the injury, she ventured into bodybuilding and fitness competition.
By mid-2011, she held several championships in the National Physique Committee (NPC). In 2012, she earned a pro card at the International Federation of BodyBuilding & Fitness (IFBB).
She competed at the Arnold Classic on multiple occasions, including her finishing on the twelfth in 2013, finishing on the thirteenth in 2015, and finishing on the fourteenth in 2016.
In July 2013, Dana Brooke signed with WWE and she made her professional wrestling in-ring debut at an NXT live event. She made her main roster debut on the May 9, 2016, episode of Raw. After a few days of the debut, Brooke injured her back at the WWE's live event.
In 2016, the woman who started out wrestling as a bodybuilder who had an excellent fitness regime slowly lagged behind the regime after the injury. Wrestling fans were quick to notice that.
Discussions surrounding her body and weight began on wrestling forums. Some of the fans didn't hesitate to point out that Dana Brooke had undeniably gained weight since coming to the main roster and lost muscle definition since her return from injury.
Some even went far as to tell that her face looked bloated like she had gotten plastic surgery. Some expressed their surprise at how quick her appearance changed from her NXT days, which was just a few months prior to that.
A few people thought the drastic fluctuations on her weight could possibly be due to a thyroid problem seeing as she supposedly had some medical problems that were undisclosed. Some began suggesting Dana Brooke take a few months off to get back into her NXT shape as it was probably messed up her training regiment.
The wrestler was in a relationship with fellow American bodybuilder Dallas McCarver who died on August 22, 2017. So, some of her fans chalked up her weight gain to stress and grief at having lost her boyfriend.
On September 18, 2018, a fan tweeted if anyone has noticed how different Dana Brooke looked lately. In response to the fan's observation, the WWE Superstar confessed that she had been trying to undergo weight loss.
It's clear that by that time, the bodybuilder had begun to develop a crisis in body image issues. She addressed her weight and effects of that on her in a podcast Chasing Glory in 2020. Dana Brooke revealed that after having acknowledged her visible weight gain, she became determined to lose it and go back to the way she was before.
She tried to do that by going the dieting route. However, not eating food did not help. She said that dieting had the reverse effect, and instead of achieving weight loss, she gained some while holding off from food.
Since that didn't work, what Dana Brooke did to fix her weight was change her sense of training. She stopped dieting altogether but trained. She said that she always had to train as it was essential in WWE. Dana also disclosed that Mandy Rose, her tagmate, had also touched on it but it had been long since she used to get stressed out over the weight issues.
She also confessed that body image had been a huge problem to her just before a year-and-a-half to two years but by 2020, she had learned to love herself and her body and had never been happier than before.
In the same podcast, she also talked about moving on after the death of her boyfriend Dallas McCarver in 2017. But she didn't relate her weight gain to her boyfriend's death as some of the fans were saying.
Once she stopped unhealthily dieting and started doing proper training, her weight loss journey progressed much more. However, Dana Brooke never gave the specific numbers she lost or the ones she gained to lose.
But nobody needs to know her figures. What's heartwarming to know that Dana Brooke no longer cared about her weight (she still had to train and stay fit given the nature of her job) and people's opinions about it. She stopped being affected by body shaming.
In fact, she wrote a lengthy post on Instagram on June 18, 2021, where she mentioned that her biggest flex was being secure. She also refuted rumors (accusations?) about getting plastic surgery. She said that she hasn't got any work done on her face and that the changes were due to weight loss.
Visit Weight & Skin for more weight loss stories of your favorite celebs.