Anitta has always openly talked about undergoing numerous plastic surgery procedures like a nose job, jawline reshaping, and breast augmentations. Likely, the 30-year-old star previously shared her before and after pictures on Twitter demonstrating how she has changed over the years.
Larissa de Macedo Machado better known as Anitta is a Brazilian singer, songwriter, television host, and actress who rose to national fame with the release of her single, Show das Poderosas, in 2013.  Later, she signed a recording contract with Warner Music Brazil after achieving national commercial success.
You may also know Anitta for her hit single Boys Don't Cry or her viral NSFW TikTok dance challenge, but the one thing you should know about the Brazilian singer is that she lives her life without apology.
The 30-year-old has previously spoken openly about cellulite, plastic surgery, and what it means to be a s*x symbol. So, if you are curious to know more about the secret behind Anitta's beautiful appearance, we are here to help.
Previously, we touched on the plastic surgery efforts of Sarah Greene and Robert Patrick.
Anitta Before Plastic Surgery: The 30-Year-Old Star Openly Admits to Receiving a Nose Job, Jawline Reshaping, and Breast Augmentations to Enhance Her Appearance!
Anitta (@anitta) has always been open about her decision to have plastic surgery. In an interview with the Wall Street Journal Magazine, the 30-year-old singer previously revealed more about her reasoning. The Brazilian singer opened up about her nose job, jawline reshaping, and breast augmentations, explaining, "It's nothing to do with me not being happy with myself." Additionally, she is dedicated to making sure that her fans understand exactly what led her to look very different from before.
And despite the fact that surgery is considered taboo in her native Brazil, she continued, explaining that the changes are only temporary. Later, she explained, "For me, it's like changing my hair. Even if it's not good or the way I expected, I still like the process. I like the adrenaline."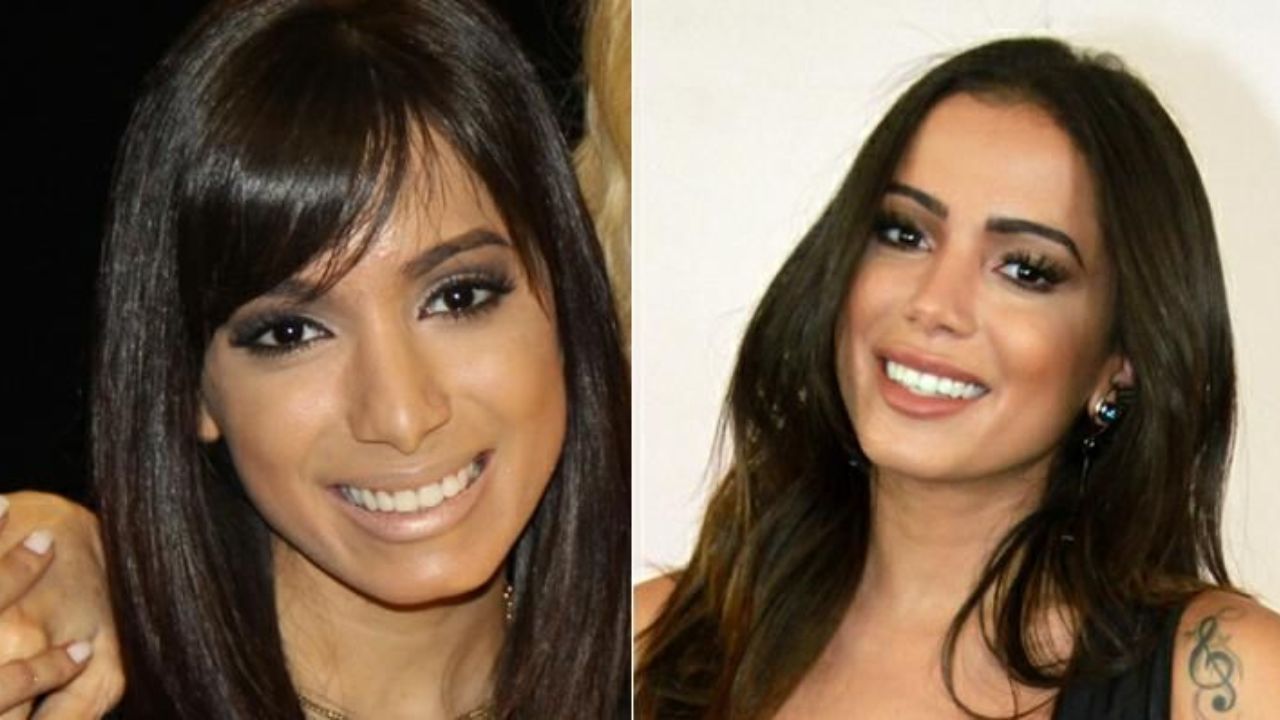 Anitta before and after plastic surgery.
Source: RetroMania
When Anitta released the music video for her 2017 hit Vai Malandra, she became a feminist icon. According to Nylon, the photoshoot included people of all body types and did not remove her cellulite. The singer later clarified that this was not on purpose; she simply couldn't afford the cellulite-removing technology. She'd get cellulite removal surgery if it existed. She explained,
I've done hundreds of plastic surgeries, but I couldn't find one that took out my cellulite. Some women came to me [after the music video], like, 'Now I feel confident to go to the beach, because you are a sex symbol, and you are so full of cellulite, and you don't care. I shouldn't care, either.' I'm like, 'Yes!
Later, Anitta became so confident in her transformation that she posted a series of before and after plastic surgery photos on Twitter, demonstrating how she has changed her lips and nose in particular. Despite wowing the Coachella crowds in the previous year, Anitta said she didn't plan on performing for the rest of her life. She revealed that she wanted to try acting and responded, "Hell no," to the WSJ Magazine. She then added,
It's pointless for me to keep pushing myself to keep doing things that won't fulfill new dreams. I've already done what was impossible. What is bigger than No. 1?
Anitta and Warner Music Group Have Decided to Part Ways!
The Brazilian pop star, Anitta, had been with Warner Records for 11 years but had recently expressed her dissatisfaction with the label and her desire to have her contract terminated. She addressed these issues on social media last month, posting a series of posts in English on Instagram and Portuguese on Twitter. On Twitter she wrote, When you're young and still don't know much, you have to pay close attention to the things you sign. And on Instagram, she posted, "I asked the label to just do the simple job they were supposed to: promote my music."
Anitta's latest appearance.
Source: Instagram
According to sources, the singer's relationship with the label has become strained in recent years as Envolver, Anitta's 2022 global hit with more than 500 million Spotify streams, has struggled for similar traction in the United States. The parent album, Versions of Me, also featured the singles Girl From Rio and Me Gusta, both of which have yet to reach 100 million streams on the platform.
Similarly, Anitta appeared to be primarily upset with the label for not properly promoting her music in her posts on social media. While she wasn't specific about the alleged flaws, Anitta had hinted that she felt pressured to include featured artists in order to increase her chances of a hit song.