Leyla from Emmerdale has been suspected of receiving plastic surgery as viewers claim she looks too young in recent episodes. Comparing her before and after pictures, fans have been claiming that she looks much different now. However, the Leyla actress, Roxy Shahidi, has not responded to the allegation yet.
Roxy Shahidi (full name: Rokhsaneh Ghawam-Shahidi) is an English actress best known for portraying the role of Leyla Harding in the ITV soap opera Emmerdale. Recently, she has been in the news after she confirmed Leyla's motive in the Caleb attack plot.
Recently, Roxy was in an interview where she spoke about Leyla's motive for possibly attacking Caleb Milligan in upcoming scenes. Next week, Caleb will be struck and pushed over the edge of a woodland ridge, which comes after his lies are exposed. Roxy also said that her character would feel foolish because, even though the relationship is only in its early stages, she fell for him quite quickly.
Emmerdale is on its 34th season and it looks like there are so many changes on this season. One of the common changes about Lelya that people have observed is her physical transformation. As a result, many viewers have been wondering if the Leyla actress underwent plastic surgery. Well, let's find it out.
Have a look at the plastic surgery efforts of Britney Spears and Scarlett Johansson. 
Leyla From Emmerdale Has Been Accused of Receiving Plastic Surgery!
Roxy Shahidi, known as Leyla from Emmerdale, (@roxyshahidi) has been in the discussions since 2022 for her alert transformation. With her fame, the actress has changed a lot, and some of the fans think that she has undergone plastic surgery to look different. Some of her fans are dissatisfied with her current look, while others think she looks her age but better.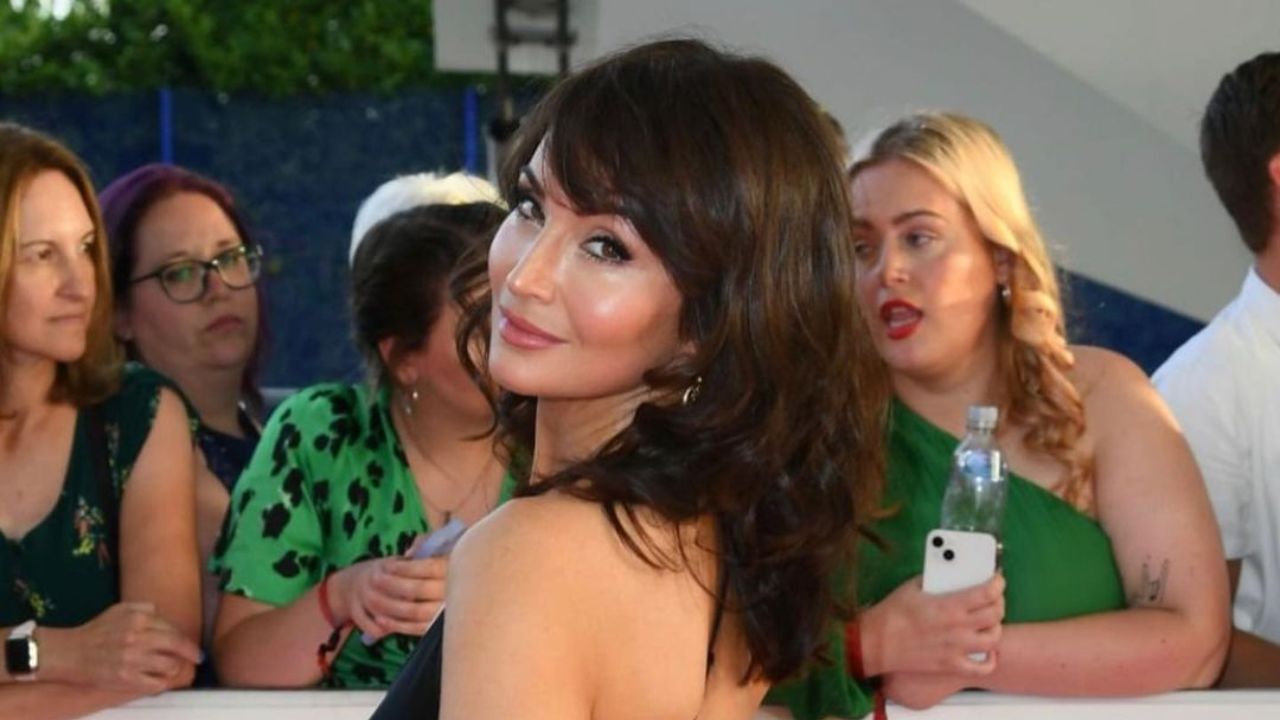 Fans have attributed plastic surgery to the transformation of Leyla from Emmerdale.
Image source: Instagram
The rumors about Roxy having plastic surgery began flooding all over the Internet in early 2022. One of the users on Reddit posted about Leyla's recovery and said that it was a quick recovery from being shot by Meena, and she's out of the hospital too early. The people in the comment section were all talking about Leyla having plastic surgery and started critiquing her by saying that the operators did her makeup.
What Surgery Did Leyla Undergo in Emmerdale?
When Roxy Shahidi was accused of having plastic surgery, people thought that she had done it for her character Leyla in Emmerdale. After Meena Jutla returned to the Dales to settle some unfinished business with the pair and her plan for murderous revenge ensued, she charged towards Leyla's car, her gun in hand, and shot.
The Leyla actress has yet to respond to the allegation.
Image source: Instagram
Well, Leyla had to do surgeries to save her life, but it was not plastic surgery. People thought she had done one because she was looking too good in the hospital bed. She was lying in that hospital bed with her eyebrows filled, highlighter cheekbones, and lashes to die for.
Did Roxy Shahidi Receive a Nose Job?
Out of the characters, Leyla is a completely different person who is known as Roxy Shahidi. She was guessed to have had a nose job before 2016. In 2016, when Emmerdale posted a before and after picture of Roxy and asked her fans to point out the difference, fans were very quick to judge her by her nose shape. Many people think that Emmerdale gave a hint about Roxy's new appearances through the post.
Roxy's before and after pictures seem to have a lot of differences, and one of them is her nose. Previously, she used to have a more shaped and rounded nose, but now the actress has the perfect small nose one could ask for. The pointed tip of her nose seems to have changed now, and she looks more artistic and bold than she used to look before which had led people to conclude that she had plastic surgery.
None of the plastic surgery rumors have been talked about by the actress till now. However, she has mentioned the secrets behind her glowing skin and fit body many times through her social media. To keep her body fit and healthy, she does yoga in the morning and has juice and soup. In 2021, she posed a picture of her morning coffee, captioning;
Coconut oil latte organic filtered coffee and one large tea spoon of coconut oil, then blend in the @thenutribullet. Great way to get some essential healthy fats.