Vivian Vance's weight loss and eating disorder explained. Fans wonder about Ethel from I Love Lucy and her weight loss transformation. Have a look at her before and after photos.
A diva, known for her gracious beauty and just as mesmerizing voice, Vivian Vance is an evergreen name in the world of entertainment. Renowned for her role in the American television sitcom I Love Lucy as Ethel Mertz, Vance has been living in the hearts of many for her incredible talent of acting and singing.
During her prime time, Vivian's skills were not the only thing that grabbed many's attention. The controversial topic of Vivian Vance's weight loss was and is still the topic of the talk.
Born Vivian Roberta Jones on July 26, 1909, in Cherryvale, Kansas, Vivian Vance was an early bud when it came to acting. She began her study in drama at the age of six, eventually being one of the beloved artists.
Rebelling with her family for her dreams, Vivian eventually left her family to pursue a career in drama. Absolutely loved for her performance in I Love Lucy, the dark sacrifice it asked from Vivian shocked many. So, here's all you need to know about Vivian Vance's weight loss.
Vivian Vance's Weight Loss: What Exactly is the Story Behind It?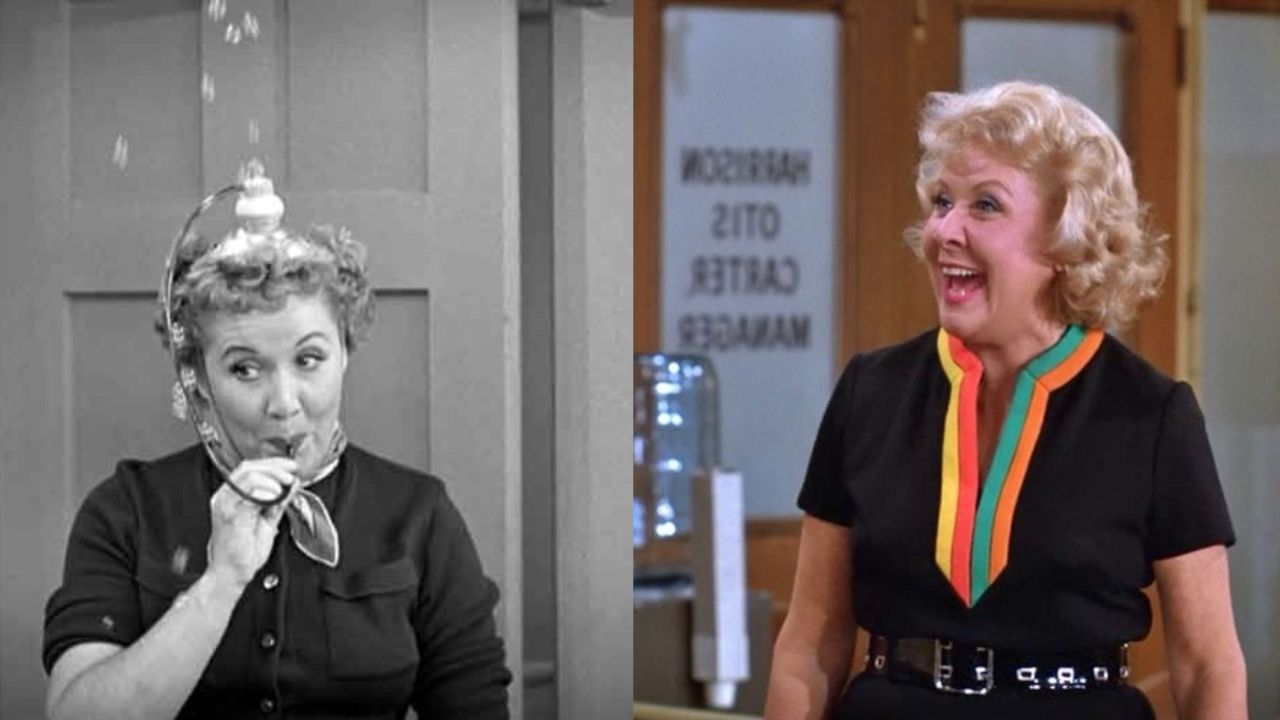 Ethel from I Love Lucy Vivian Vance before and after weight loss.
Image Source: Weight & Skin
A star with her name engraved on the Hollywood Walk of Fame, Vivian Vance has been best known for her works in sitcoms, Broadway, and theaters. Despite being exceptionally talented, Vance's weight took off the spotlight from her talent time and again.
Using Vivian's character's weight as the content of comedy time and again in the sitcom I Love Lucy, many speculated that Vance had an eating disorder. The impact of comedy took a toll on her mental health, thus leading the actress to lose weight.
You Might Like: Jack Barrett Weight Loss Secret: Legit or Scam? The Untold Truth!
Vivian's struggle with weight began when the producers of I Love Lucy asked the actress to gain 10 pounds for the punch lines. As per Cheat Sheet, this took a huge toll on Vance's physique. While the contract demanded weight gain, the actress suffered from weight loss, not exactly lost, but the gain wasn't significant.
The revelation of the contract which stated that Vance needs to gain 10 to 12 pounds for her role led many to speculate that she might be suffering from an eating disorder due to the pressure it had on the star's mental health.
Looking at Vance's pictures before she was in the show compared to the picture from when she was a part of the show, she definitely gained a significant amount of weight. Sometime later Vance could be seen slimmer, and this was when the talk of Vivian Vance's weight loss sparked.
The revelation of the contents of the contract enraged many while it was just another joke for some. The rumors of Vance having an eating disorder were never confirmed by Vance herself or any other sources.
Also See: George Covington's Weight Loss: Too Large 2022 Update!
Leaving the show, Vance chose her health thus deciding to lose weight and embrace her fit physique.
The Legend of Vivian Vance: Here's All About Ethel from I Love Lucy and Her Emmy Awards and Nominations
An alluring beauty who made everyone laugh with her comedic essence, Vivian Vance is considered a legend. Gaining success through her first-ever television performance in I Love Lucy in 1951,  everyone knew she was meant to shine in the realm of entertainment.
Her portrayal of  Ethel Mertz, sidekick to Lucille Ball on I Love Lucy, and as Vivian Bagley on The Lucy Show made the actress stay in the hearts of many to this day.
Also Read: Jaden Smith's Weight Loss: Diet Plan Plus Before and After Pictures!
Following her incredible talent of acting and singing, Vance won her first Emmys in 1954 for the Best Series Supporting Actress. Later in 1955, Vivian was again nominated Best Supporting Actress in regular series for her role as Ethel Mertz in I Love Lucy.
Vance's performance in I Love Lucy was so phenomenal, she was successful in being an Emmy nominee for Best Supporting Performance by an Actress again in 1957.
Since Vivian's appearance in the show was loved by her audience, continuously for three years, she was again nominated for Best Continuing Supporting Performance by an Actress in a Dramatic or Comedy Series in 1958.
According to Emmy's, Vivian Vance was honored in the Hall of Fame in 2012 as Honoree. Passing away from metastatic breast cancer on August 17, 1979, at the age of 70, her family members donated Vance's Emmy Award to the Albuquerque Little Theatre after her death.
Desiderio Alberto Arnaz reflected, "It's bad enough to lose one of the great artists we had the honor and the pleasure to work with, but it's even harder to reconcile the loss of one of your best friends," on Vivian's death.
Do Not Miss: Letterkenny Coach Weight Loss: Mark Forward Undergoes Dramatic Weight Loss Transformation!
An actress who worked for years to bring smiles and laughter to countless faces, Vivian Vance continues to live forever in her admirers' hearts.
Visit Weight & Skin for more weight loss stories of your favorite celebs.