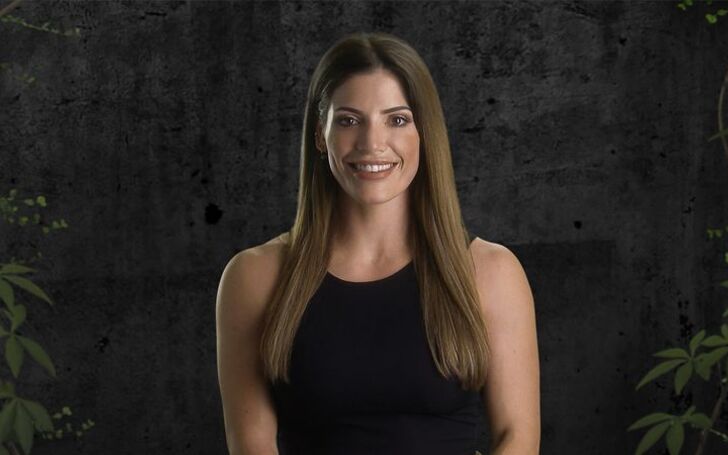 Everything you need to know about The Challenge star Jenny West's alleged plastic surgery. 
MTV's The Challenge season 35 premiered on 1st April with the theme The Challenge: Total Madness. One of the stars this season is the well-known reality star from Britain, Jenny West, generally regarded as an intimidating rival in the competition because of her sheer physicality and power.
Recently, Jenny West has become the subject of plastic surgery speculations amongst fans. Is there any truth to it? Let's find out.
Jenny West's Plastic Surgery – Did She Have Lip Injections?
The Challenge fans can't help but notice Jenny West's enhanced lips, so this begs the question of whether the reality star actually underwent plastic surgery.
Fans on Reddit often discuss Jenny West allegedly going under the knife. One such user wrote: "What is up with Jenny's mouth? These lip injections need to stop. It's not attractive."
You Might Like: Complete History of 'RHOBH' Star Brandi Glanville's Plastic Surgery
Several fans responded in the comment section. One claimed, "She has an odd jawline, and the lip injections aren't helping."
The other said, "she has said before that people commenting on it hurts her feelings. obviously she has lip injections, that is how she was introduced to the challenge. british people usually like talk out of the sides of their mouths so maybe that makes it worse"
Another user was left confused by Jenny West getting her feelings hurt over fans speculating her looks and alleged plastic surgery.
"I'm confused, does it hurt her feelings because it was a botched job and now people bring it up or it hurts her feelings because she thinks it looks good but others don't? I don't follow the back stories of the challenge people so I had no idea she was bothered by it at all."
Also See: TikTok Star Charli D'Amelio's Plastic Surgery – Did She Get a Nose Job?
In contrast, one fan was supportive of the reality star.
"I really like Jenny… she def has strong facial features and is a beast in general. Im sure the fillers make her feel more feminine. Lip injections are not for me but I don't knock it on anyone else. You never know what they are going through or why they feel the need. Jenny is a beautiful person either way"
Previously, Jenny West lashed out after she was accused of being a "man" by several followers on social media.
Jenny West is Passionate About Fitness & Health
Jenny has worked in the fitness industry for almost a decade and is a well-known fitness icon in the U.K. She is a personal trainer, an athlete, and a wellness specialist.
Also Read: 'Pretty Little Liars' Star Lucy Hale's Plastic Surgery – The Real Truth
West won bodybuilding events, including national ones, and is adamant about making people fall in love with exercise. She boasts endorsement arrangements with some of the biggest sporting franchises and does some ads for them.
Jenny West Created a Fitness Brand "The West Twins" with Twin Sister Lucy
Jenny West has a twin sister, Lucy, and both of them have developed a fitness company, "The West Twins." Prior to Survival of the Fittest, The Challenge star described her claim to stardom.
My sister and I are The West Twins. We work in social media and promote a healthy and positive fitness and mental well-being state. We've got 284,000 Instagram followers. That's on our joint account and we've got about 55,000 each on our separate accounts. We do fitness shows and always get recognized.
As per the profile of the twins, they began working out in the early 2010s, after both of them were dissatisfied with their bodies. Lucy was the first to begin weight lifting and trained tirelessly for a year before finishing 3rd in the 2014 competition.
Recommended: American Actress Nia Long's Plastic Surgery is Trending But is It True?
Jenny West, who was a personal trainer at the time, was encouraged by Lucy and began to lift weights too. They wanted to create a social networking page to encourage others.
Visit Weight & Skin for more plastic surgery stories of your favorite celebs.