Everything you need to know about 'Botched' surgeon Terry Dubrow's plastic surgery procedures. He admits to getting fillers on his face but regrets them. How did the fans react?
Born on 14th September 1958 in Los Angeles, California, Terry Dubrow is a plastic surgeon and TV personality who co-hosts the reality show Botched with Paul Nassif. He later co-hosted the show Good Work with RuPaul and Sandra Vergara.
Recently, the doctor himself is at the forefront of plastic surgery speculations on the internet. Did he really go under the knife? Let's find out.
Terry Dubrow's Plastic Surgery is Trending – What Changes Has He Made?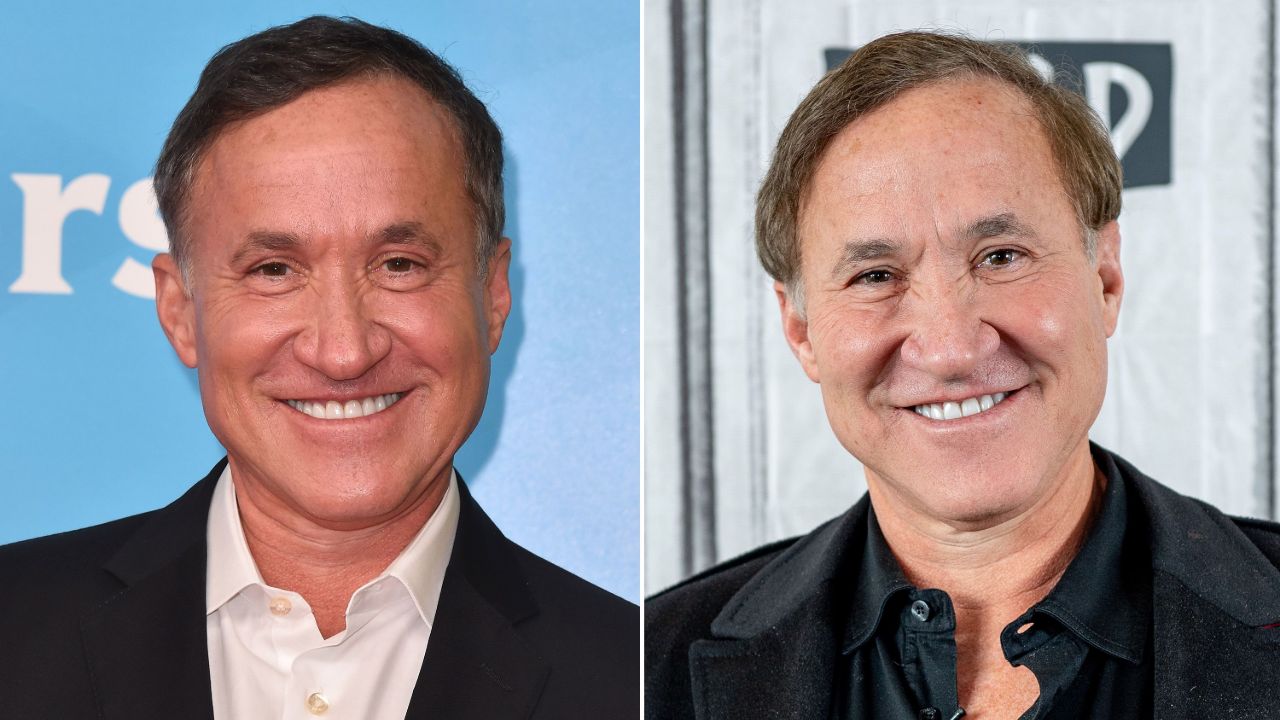 Terry Dubrow before and after plastic surgery, most notably fillers on his face.
Image Source: Page Six
Plastic surgery allegations and scrutiny are generally faced by the ladies of Bravo. Year after year, the castmates of The Real Housewives franchise and other Bravo programs return looking strangely different, leaving fans to wonder what these women have done to their features.
When Housewives cast turned Botched chief surgeon Terry Dubrow showed a completely different appearance, many speculated on what had actually transpired with the Bravo celeb's face.
You Might Like: 'The Tomorrow War' Chris Pratt's Plastic Surgery – Potential Rhinoplasty aka Nose Job?
Was it the terrible fillers or the bloat? Whatever it was, social media had an opinion, and it seems even Terry himself was dissatisfied with the new appearance.
Dubrow has never disputed having work done on his face. As a matter of fact, Terry had fillers put into his face in one of the episodes of the E! reality show called Botched. Terry reveals in the segment that fillers would help you look much younger.
He explains,
As we age, the collagen production in our face slows and our face deflates and it drops. That's the first physical sign of aging in the face.
Botched chronicles Drs. Terry Dubrow and Paul Nassif, as they seek to correct catastrophic plastic surgery mistakes. In each episode, the surgeons perform procedures while also assisting patients who require treatment in transforming prior surgeries into success narratives.
Also See: Fashion Designer Vera Wang's Plastic Surgery – The Untold Truth!
Meanwhile, you could argue Terry Dubrow has had numerous other cosmetic surgeries besides the evident fillers. However, he is yet to openly address them.
Terry Dubrow Admits Regretting His Fillers – What Do the Fans Say?
Terry told Page Six that he overdid it when he got fillers in his face prior to his book tour for The Dubrow Diet with spouse and ex-Bravo star Heather Dubrow. He told the outlet,
I had a lot of filler put in and it became my narrative in the media for about three weeks…But you know what? It's worn off. Get over it. Stop ragging on me.
Terry quipped that his look wasn't much of a gem before his fillers in a moment of self-deprecation. He went on,
[My face] is not good anyway, but it's not due to fillers. Leave me alone.
Following the release of images of Terry's face, people were quick to propose that the Botched surgeon ought to appear on his own reality program for assistance.
One Twitter user wrote,
Yikes @DrDubrow !!!! Now @DrPaulNassif DEFINITELY has something to slate you about! Maybe Paul can give you some revision work? That would be a great episode of #botched!
Terry confessed after his bloated face made rounds that he wasn't even interested in plastic surgery, despite the fact that it's his job. In fact, he considers the practice to be cruel.
Also Read: 'Too Hot to Handle' Emily Faye Miller Before Plastic Surgery – The Complete Breakdown!
He told Too Fab that if he had to choose between filters and online tools that can change your look against true cosmetic procedures, he'd go with the apps.
He explained,
If you had to make a choice between a surgical procedure that has expense and risks of complications versus using a filter or app — use the app.
Terry Dubrow recommends everybody stay away from cosmetic alterations, and instead opt for filters that don't do any harm.
Visit Weight & Skin for more plastic surgery stories of your favorite celebs.