Tami Roman's weight loss surgery is the topic of curiosity online. Fans wonder if Tami Roman is sick with diabetes. Check out her before and after weight loss transformation.
Basketball Wives, a VH1 reality show, is so full of entertainment that fans can't get enough of all the drama that ensues. The program couldn't be more fascinating with a cast that comprises Evelyn Lozada, Tami Roman, Jackie Christie, Shaunie O'Neal, Jennifer Williams, and Malaysia Pargo.
However, one of the castmates was missing from the Basketball Wives Reunion. Tami Roman, the former wife of NBA player Kenny Anderson is the topic of discussion in this article.
Tami has been making rounds on the internet lately over her physique and health concerns. Did she undergo weight loss surgery? Is she sick with diabetes? Let's find out.
Tami Roman's Weight Loss Surgery & Diabetes – Is She Sick?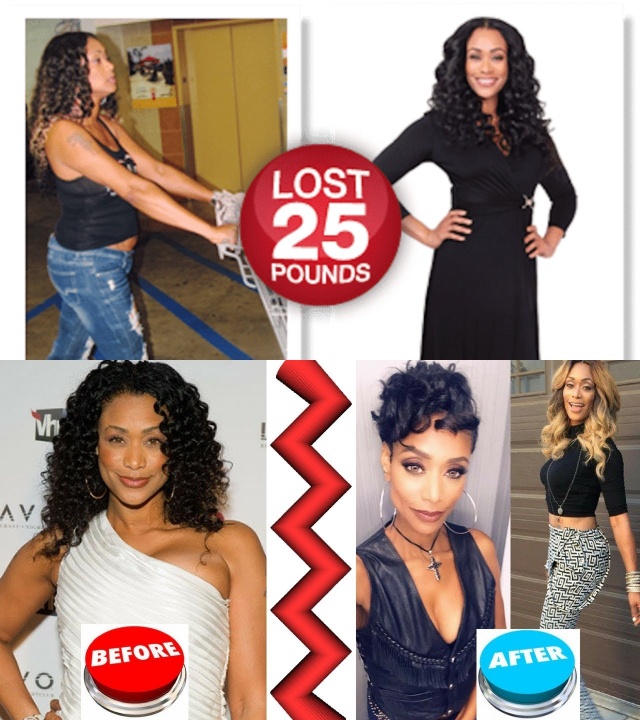 Tami Roman before and after weight loss over the years.
Image Source: Weight & Skin
The Basketball Wives star disclosed the root cause for her dramatic weight loss (no, it's not surgery) after her slender figure was constantly mocked on social media.
Tami responded to detractors who castigated her of being too thin on Instagram, stating she preferred a healthier lifestyle due to diabetes.
You Might Like: Kim Jong-Un's Weight Loss in 2021 – The Complete Details!
Tamie then shared a photo of herself wearing a short hairdo, writing in the post she did not intend to lose weight and that diabetes is no laughing matter.
In one of the episodes of Basketball Wives, her castmate Evelyn Lozada remarked how she appeared sick, had skinny legs, and needed to eat more food. Before marrying Reggie, the reality star, too, was concerned as she had undergone significant weight loss at the time.
Tami further claimed she was considering marrying her now-husband, Reggie since she was bummed about not being able to welcome a new bundle of joy.
Also See: Jim Harbaugh's Weight Loss – How Many Pounds Did the Michigan Coach Lose?
Reggie, meanwhile, stated he will always be there for her through both thick and thin. Tami, in the meantime, is doing perfectly fine and enjoying life with her children and spouse.
Tami Roman's Married Life with Reginald Youngblood
Tami Roman has had two husbands in her life. She is currently married to Reginald Youngblood since 2018 after they started dating in 2013. The pair wedded in Las Vegas in the summer of 2018 but kept it private for over a year.
The duo received a marriage license in August 2020, confirming their conjugal relationship. Earlier, she posted a series of images of the couple on Instagram in August 2019, wishing her spouse a happy one-year anniversary.
Also Read: Full Story on Jeff Probst's Weight Loss – How Many Pounds Did the Survivor Host Lose?
On her Instagram, the reality star shares a lot of photos with her partner. In addition, they have appeared on the covers of various magazines, including Plastic Magazine, Sheen, and others.
Elsewhere, Roman and Reggis also co-hosted the radio show called LoveTalk & Hot Jamz.
Moving on to her past life, Tami was previously in a marital relationship with NBA player Kenny Anderson for 7 years from 1994 to 2001.
Tami Roman is the mother of two daughters from her former marriage. Lyric, her eldest daughter, was born on 30th September 1994, in New York, making her 26 years old. Lyric is a model as well as a screenwriter. She featured on Basketball Wives with her mom, Tami, in a few installments.
Jazz Anderson, Roman's youngest daughter, was born on 29th June 1996, in Beverly Hills, California. Jazz is presently pursuing a music career while also competing in NCAA basketball at Prairie View A&M University.
Meanwhile, Tami and her present partner, Reggie, share no children. She was expecting her third kid and flaunted her big belly on Instagram. But Roman and Reggie's joy was short-lived when she miscarried at the end of her 11-week pregnancy.
Do Not Miss: Jeff Garlin's Weight Loss Journey in 2021 – The Unspoken Truth!
Thus, the couple is considering using a surrogate to become parents.
Visit Weight & Skin for more weight loss stories of your favorite celebs.