Euphoria's Cassie actress Sydney Sweeney's plastic surgery allegedly includes facelift and breast implants. Take a look at her before and after the cosmetic surgery transformation. Many fans wonder how Sydney Sweeney looks with no makeup and before fame.
Everywhere you go you can't help but see her name! Sydney Sweeney is the internet's favorite now with her mind-blowing performance as Cassie in Euphoria, and you can't blame her for it.
Making her way into the A-list with exceptional performances in the Netflix series Everything Sucks!, Hulu series The Handmaid's Tale, HBO's miniseries Sharp Objects, The White Lotus, and also in Quentin Tarantino's 2019 comedy-drama Once Upon a Time in Hollywood, Sweeney is rising as an actress of interest.
This time many are curious to know about the plastic surgery procedures Sweeney has done.
Previously, we touched on the plastic surgery efforts of Josh Flagg and Laura Linney.
Sydney Sweeney's Plastic Surgery: Is Her Alluring Beauty Natural or Just Another Cosmetic Surgery?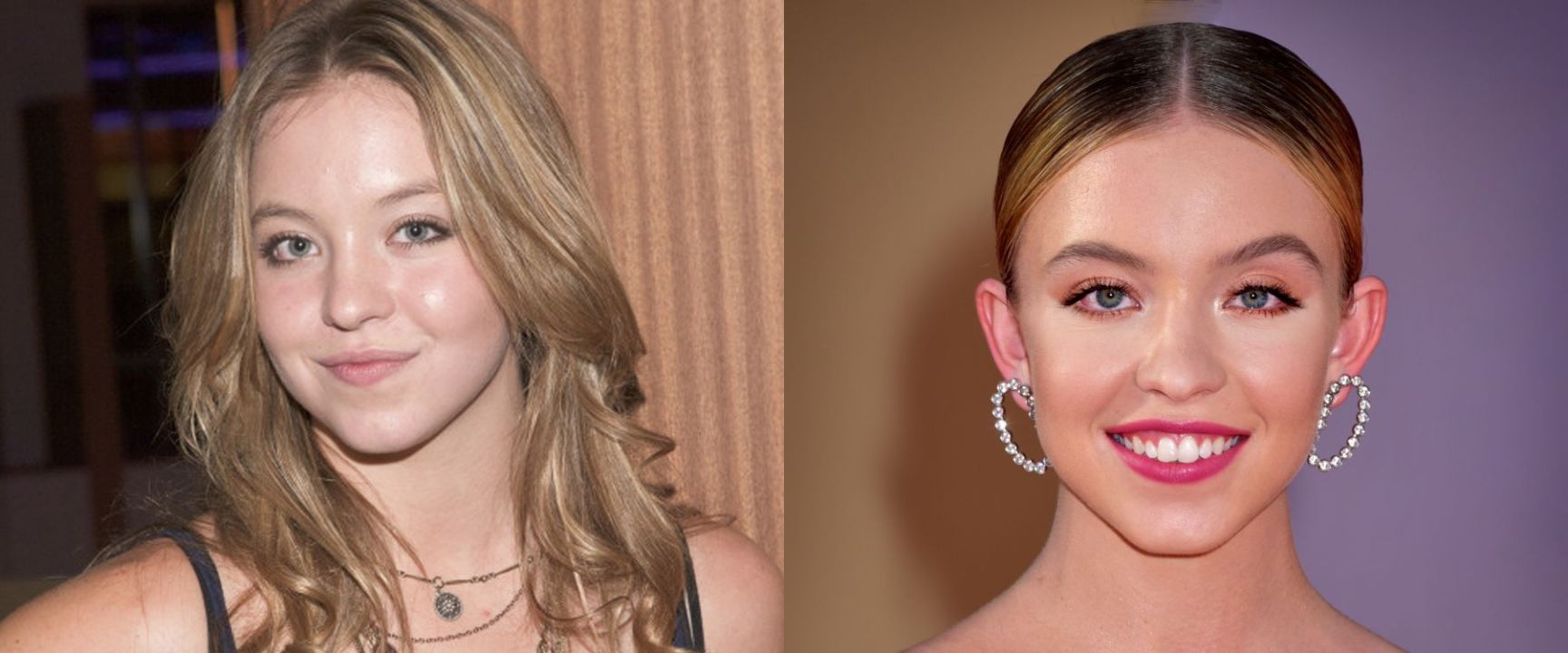 Sydney Sweeney before and after alleged plastic surgery.
Image Source: Weight & Skin
Sydney Sweeney is now on the top of her game with her marvelous performance in HBO's Euphoria. With all the popularity she is gaining, it's obvious for people to spread rumors and have speculations.
Surprising enough, many are curious whether Sydney went under the knives to be as beautiful as she is today.
Rather than being speculated to have gotten procedures done to her face, many believe that she got breast enhancement. Many also conjectured that Sweeney got her nose done since it appears as perfect as it can. But how much of the speculations are true?
There is no exact evidence that Sydney Sweeney performed plastic surgery to be as eloquent as she looks. On comparing the actress's pictures before with her recent ones, subtle differences can be found. Sweeney seems to have lost facial fat making her face more chiseled and defined.
The actress's face also looks slightly more lifted indicating she could have gotten a subtle facelift. However, since no drastic difference is present to make her surgery evident, it could all just be the incredible art of makeup.
As per Sydney Sweeney's breast, she hasn't accepted nor denied getting a boob job. The actress's breast was once a topic of internet discussion.
A tweet surged around the internet calling Sydney Sweeney ugly and her breasts being the only attractive feature left the marvelous actress in tears and enraged many. Sydney then went on to her Instagram live and spoke on how it affected her.
"Apparently I am trending on Twitter right now for being ugly," she started her Instagram live with this. "I would never actually do this, ever, but I think it's really important for people to see how words actually affect people."
Sydney Sweeney's eyes were filled with tears while sharing how the tweet affected her. She went on to add, "People need to be nicer on social media because it's really fucked up." 
Many then began standing up for the actress on Twitter with heartwarming tweets showing their support.
Sydney Sweeney on Her Role in Euphoria; She Says that She's Very Proud of Her Work in the Show!
From being just a feeling or state of intense excitement and happiness to being one of the most hit and talked about shows of today, Euphoria is everyone's favorite! The story of the series revolves around Rue as she douses in and out of awareness, immersing the audience in her vivid hallucinations.
Cassie, the character played by Sydney Sweeney is an interesting one. She's empathetic and erratic, radiant and despondent.
Sydney gracefully and expertly portrays Cassie's repeated breakdowns, presenting a variety of emotional devastation. Sweeney starred in the series since 2019 and her character development has been massive.
However, Sydney has some complaints! In an interview with The Independent, the actress revealed how and what bothered her. "I'm very proud of my work in Euphoria. I thought it was a great performance. But no one talks about it because I got naked."
She went on to add how she got attention from the critics for her work in The White Lotus, while her performance in Euphoria got clouded due to erotic scenes.
"There is a stigma surrounding actors who get naked on screen," she believes. She quoted, "When a guy has a sex scene or shows his body, he still wins awards and gets praise. But the moment a girl does it, it's completely different."
Screengrabs of Cassie's nude scenes were disseminated around social media after the series aired, in a tragic instance of life mimicking art. Her thought on this? Sydney Sweeney shared how her professional life is completely different from her work and that it was hurtful when people tagged her younger brother in those nudes.
When asked about how she copes with such issues, she said, "I don't think there is actually a coping mechanism, to be honest. You just get used to it."
Visit Weight & Skin for more plastic surgery stories of your favorite celebs.