Love and Hip Hop star Sierra Gates before plastic surgery looked pretty different. She has had liposuction, rhinoplasty, Brazilian Butt Lift, Botox, and fillers. Check out her before and after transformation. Fans wonder how Sierra from Love and Hip Hop looks with no makeup.
Before being the main cast member of Love & Hip Hop: Atlanta since season nine, Sierra Gate is a girl boss with her incredibly successful entrepreneurship The Glam Shop, a hair, nail, and beauty salon.
Gaining all the fame with her debut in the VH1, the reality star is turning some heads with her glamorous looks. Along with the talk of her beauty, rumors of her plastic surgery have been around too.
Her amazing transformation gathered the attention of many. While she hasn't addressed anything relating to her surgery rumors, many believe that the star CEO got many things done to look as incredible as she does today.
So, here's all we know about Sierra from Love & Hip Hop and her plastic surgery.
Sierra from Love and Hip Hop Plastic Surgery: Here's How She Looked Before She Went Under the Blades!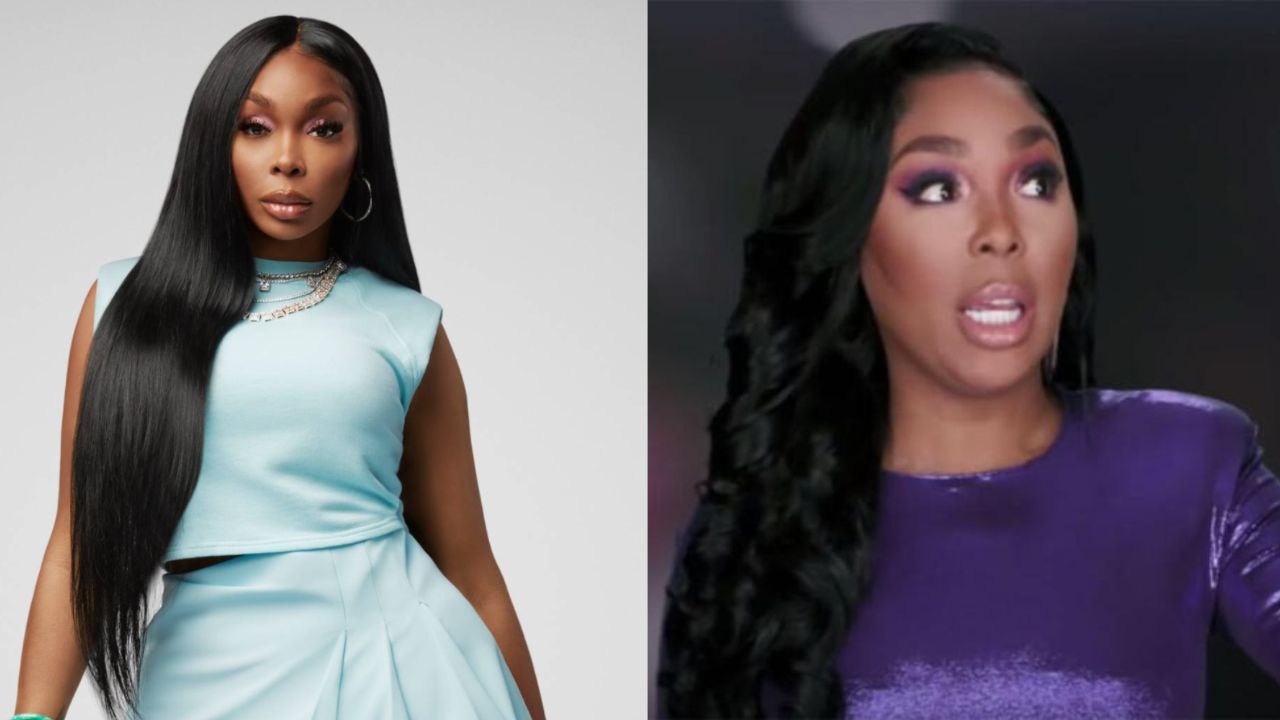 Sierra Gates from Love and Hip Hop is at the forefront of plastic surgery speculations.
Image Source: Weight & Skin
Looking back at the pictures of the beauty, the differences are huge. While she still looked beautiful then and looks stunning now too, the plastic surgery transformation is huge!
The comparison between how she looked before surgery to how she looks now shook us. The incredible changes raised the eyebrows of many ready to know what procedures she got done.
You Might Like: Mindy Cohn's Plastic Surgery: Did She Go Under the Knife?
Almost unrecognizable from her past pictures, Sierra Gates's before and after transformation is mindblowing. Looking as gorgeous as ever, flaunting her features, Sierra is no less than a supermodel. She has been speculated to have undergone many procedures to rebuild and redefine her features to be the perfect version of her beauty.
Many believe that the Serial Entrepreneur got liposuction done. Appearing chubby in pictures from some time ago, she now possesses the perfect body with perky breasts, a very small waist, the ideal hips, and a thin face. A mother of one, her incredible figure astonished many thus beginning the rumors of her liposuction.
Though she had a perky butt, many also believe that Sierra got a Brazilian Butt Lift. Since it's trendy now and many celebrities and influencers get it to enhance their lower body, Sierra also looks like she got one done.
Also See: Jennifer Aniston Facts of Life Plastic Surgery: Did She Get Face Treatment in 2021?
Along with body enhancements, Sierra has also been speculated to have gotten facial enhancement plastic surgery procedures. Though the changes aren't huge, subtle differences can be noticed in her then and now pictures.
Liposuction for a thin face and rhinoplasty for her nose could be some possible procedures done by the reality show influencer. Botox and filler are surely used by Sierra to maintain her beauty and youth.
Know More About Sierra Gates: Recent News and Facts About the Reality Star
Sierra Gates is more than just a pretty face. This businesswoman and beauty entrepreneur is using her platform to assist other women to achieve greater success.
She has developed an empire that has no end in sight as a self-proclaimed Georgia Peach. She can be described as smart, perceptive, witty, and fascinating, to name a few adjectives.
Also Read: Faith Hill's Plastic Surgery in 2021: Does the People Magazine Cover Hint at Cosmetic Enhancements?
First introduced to the audience in Season 6 when she appeared as a supporting cast member and Karlie Redd's best friend. She has shared the ups and downs of her life with viewers throughout the years, including her personal relationships.
Sierra also realized her eight-year-husband, Rodricous "Shooter" Gates, was cheating on her with her aide Moriah Lee during that season.
As interesting as Sierra's story can be, during Season 7 of the show, she began dating BK Brasco after the couple separated up. A lady who claimed to have slept with BK confronted the hairstylist in one episode to notify her of her boyfriend's affairs.
BK basically told her that he couldn't help but find himself appealing to women. Sierra and BK had been on and off for five years and finally appeared to have rekindled their romance. BK even proposed in December of 2020.
The Sierra-BK fiasco eventually came to an end just after a few weeks of their engagement. Sierra has been flaunting her new lover, Eric Whitehead, in Season 10 and  informed the cameras that he is "the one."
She told Eric she wanted to have a kid with him when they traveled to Dubai with the rest of the cast, and he appeared entirely on board. Sierra seemed very happy in her relationship this season on LHHATL, and fans have been wondering if she and her fiancé are having a kid after all.
Do Not Miss: Meagan Good's Plastic Surgery: Did She Perform Eyebrows Transplant?
With an interesting life always on cam, Sierra also required internal check through. Recently the star opened up about suffering from adult ADHD. In one of her Instagram stories, the influencer revealed how she was going through ADHD and how it is hampering her life.
The reality star shared a picture of her eyelashes that she held in the palm of her hand, explaining to fans that her ADHD led her to pluck all of her eyelashes off. "Adult ADHD plucked every lash off including my own attached to it," she captioned the photo.
Visit Weight & Skin for more plastic surgery stories of your favorite celebs.