Sadie Sink's weight loss is trending on the internet. How many pounds did she lose? What's her diet plan & fitness routine? Let's have a look at her before and after pictures.
Born on 16th April 2002, Sadie Sink is a model and actress from the United States. She plays Max Mayfield in Netflix's sci-fi horror drama Stranger Things and Ziggy Berman in the Netflix horror film series Fear Street.
Sink has also been on Broadway in shows such as Annie and The Audience. She most recently appeared in Taylor Swift's hit short movie All Too Well: The Short Film.
Following the release of the short film, Taylor Swift's weight loss began to trend on the internet. And now, Sink, too, is at the forefront of weight loss speculations on the internet. Did she really slim down? Let's discuss.
Sadie Sink's Weight Loss: The Actress Adopts Her Co-star's Vegan Diet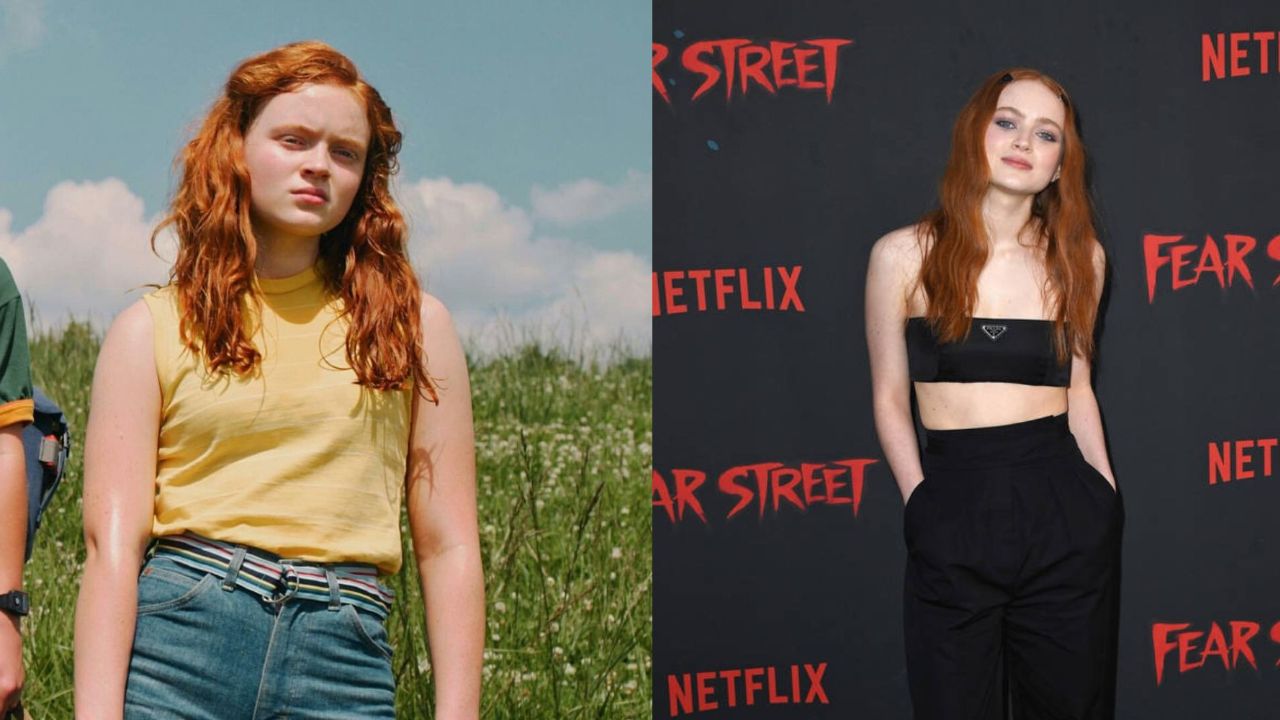 Sadie Sink before and after weight loss.
Image Source: Weight & Skin
Stranger Things starlet Sadie Sink, who is currently the subject of weight loss, previously claimed that she has switched to a plant-based diet after getting inspired by her co-star Woody Harrelson.
Sadie Sink became buddies with Harrelson, who is an ardent vegan for almost three decades while shooting The Glass Castle (2017). Sink turned into a vegan after Harrelson pushed her to embrace it back in 2016; she hasn't looked back since.
You Might Like: Taylor Swift's Weight Loss 2021: SNL, Chia Seeds, Diet, Workout Routine & More!
Sink told Glamour,
I'd always told myself I could never go vegan. I'm from Texas, my family are big meat-eaters. But, I decided I was going to give it a shot and I went ahead and did it. I made the switch almost five years ago after I worked with Woody Harrelson on a movie.
The 19-year-old actor, who looks a tad slimmer following noticeable weight loss, informed the online magazine about her transition to a plant-based diet and attributed her decision to Harrelson's impassioned stance toward veganism.
He made it sound simple based on his expertise, and she was shocked at how simple the changeover could be.
Sink said,
He's a very passionate vegan and his entire family is vegan as well, so by spending time with them, I was able to learn that a vegan lifestyle is totally doable and it's not as hard as it may seem.
She added,
It's definitely something I still have to work on. You make mistakes in the beginning, but you just learn as you go.
Woody Harrelson – who is married to his wife Laura Louie, and shares three kids – has been Vegan for three decades. Harrelson's diverse range of award-winning acting jobs catapulted him into the limelight, propelling him to the status of a vegan idol.
He has followed a vegan diet for 30 years and is an ardent advocate for the ecology, sustainability, environmental and animal, and medical benefits of plant-based nutrition.
Also See: Jill Scott's Weight Loss Surgery: How Did She Lose 63 Pounds?
Harrelson told Instyle,
I eat vegan, but I mostly eat raw. If I have a cooked meal I feel my energy drop. So when I first started shifting my diet it wasn't as much a moral or ethical pursuit, but an energetic pursuit.
Both actors say that, while they are concerned about the ecological and animal-rights implications, switching to veganism can improve physical well-being.
While Sadie's precise weight loss remains a mystery, the Stranger Things star has consistently endorsed vegan beauty-care products, addressing her fans about the perks for healthy skin as well as the significance of separating consumer items from animal businesses.
When Sink and Harrelson advertise their vegan or plant-based lifestyle choices to legions of followers, the fact that they are both Texans and keep breaking down stereotypes sets new instances of how simple it is to embrace a plant-based or vegan diet irrespective of where you are from or what your values and traditions are.
Sadie Sink and Dylan O'Brien's Age Difference on Taylor Swift's All Too Well
The 10-minute rendition of Taylor Swift's incredible break-up ballad All Too Well is finally here, after nearly a decade of anticipation.
Also Read: Kenan Thompson's Weight Loss: Did He Undergo Surgery?
Swift's re-recording of Red, the 2012 heartache album that yielded massive successes featuring 22, We Are Never Getting Back Together, and I Knew You Were Trouble, includes the song.
All Too Well immediately became a fan favorite at the time, so when Swift hinted at a 10-minute rendition of the song back in 2012, fans couldn't hold their excitement
Swift produced and filmed a short video featuring Stranger Things actress Sadie Sink as "Her" and Teen Wolf's Dylan O'Brien as "Him" to match the new edition of the song. Swift also features "Her, later on" at the conclusion of the clip, indicating that the song is about her own emotions.
Indeed, fans have long suspected that the song references Swift's brief connection with actor Jake Gyllenhaal, and there are numerous Easter Eggs in the movie (and song) that hint at this.
The age disparity between Sink and O'Brien, which reflects the age gap between Swift and Gyllenhaal when they were in a relationship, is the most telling indicator of all.
Do Not Miss: Savannah Guthrie's Weight Loss in 2021: Check Out Her Before and After Pictures!
Sink turned 19 on 16th April this year, whereas O'Brien was born on August 26, 1991, making him 30 years old with an age difference of slightly over ten years. Swift was 20 and Gyllenhaal was 29 when they started dating.
Visit Weight & Skin for more weight loss stories of your favorite celebs.