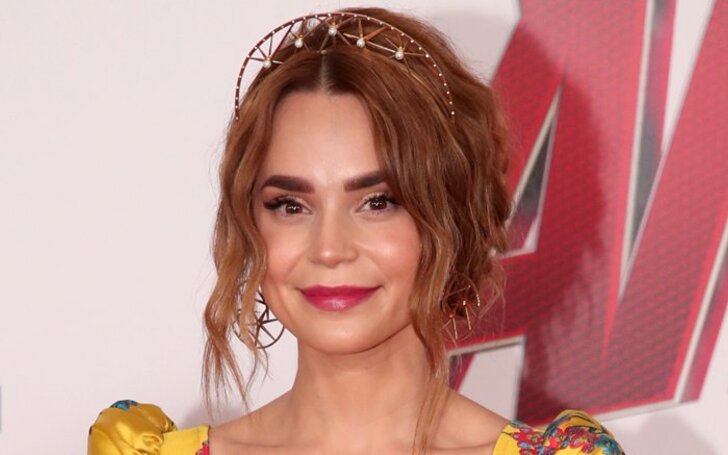 Here's everything you need to know about the speculations surrounding Rosanna Pansino's plastic surgery.
Rosanna Pansino is a well-established YouTuber with a rising fan base of almost 8 million, and impressively, she never let her first dream of becoming an actress disappear.
Striving ahead to acting in Hollywood, Rosanna played minor appearances in Television shows like 'Parks and Recreations' and 'Glee' and was even a finalist for VH1's 'Scream Queens.'
Recently, Rosanna Pansino is the subject of massive plastic surgery speculations amongst fans. So, without further ado, let's dive into the details.
Rosanna Pansino Claims She Never Had Plastic Surgery But Fans Aren't Buying It
Rosanna Pansino took to Twitter to refute any claims she had plastic surgery. The American YouTuber tweeted: "Have never had plastic surgery on my face. Not that there is anything wrong with having work done."
Some fans, however, are definitely not buying this as they can't help speculate her going under the knife. These include numerous Reddit users who appear convinced she's had multiple plastic surgery procedures.
A user asked, "Rosanna Pansino looks different? Is it just me or does she look different lately? As if she got plastic surgery or injections. Something about her just looks off.. like too perfect. Either that or she is just wearing a lot of makeup and filters. Please tell me I'm not the only one who's noticed!"
This welcomed a whole host of comments where the majority agreed she's achieved some cosmetic changes.
You Might Like: Real Truth About Breakfast Club's Molly Ringwald's Plastic Surgery Speculations
One of them claimed she got lip injections. "They seem way bigger than they were a year ago."
The second agreed, "Lip fillers for sure, but I think the 'off' you're talking about is the fact that I think she's gotten botox in her cheeks or around her mouth. You can just tell they look 'fuller' and shinier in a more plastic way — not in a healthy glowing way. It's unfortunate because she was always stunning but now she is starting to get that wide-spread clown mouth that comes from too much botox and lip fillers."
Based on the before and after pictures, we can conclude Rosanna Pansino definitely had lip fillers. One could argue she possibly had Botox as well. Like one of the Redditors said, "The way her upper lip area moves when she talks, the movements are more gentle and subtle. Think Lana Del Rey but not as dramatic."
Also See: 'The Bachelor' Contestant Hannah Godwin's Plastic Surgery – The Full Story
In a rather unlikely scenario, Rosanna might have cheek fillers done, too. However, this is a bit of a stretch, although there's definitely something about her eyes.
Who is Rosanna Pansino?
Rosanna Pansino is a famed baker and actress who is prominent among this generation for her self-titled YouTube channel, which dazzles with everything from exquisite desserts to humorous challenges.
The platform, which started with the intention of just training Pansino to nail her on-screen role, continued to redefine the career aspirations of the woman.
Little would she realize exactly how deep her channel would end up going! Today with a range of content — baking, competitions, DIYs, and even gaming — the Rosanna Pansino channel is home to almost 8 million subscribers and has already gained more than a billion views!
Also Read: 'The Challenge' Star Jenny West's Plastic Surgery – The Full Story!
That's not all. Rosanna has stormed into TV stardom by performing the parts of 'Glee' and 'CSI,' and also posted her first-ever music video 'Perfect Together.'
Offering ground as the author of a cookbook, we know for sure that her success story is the epitome of hard work and will continue to motivate the masses to no end!
Visit Weight & Skin for more plastic surgery stories of your favorite celebs.