Grab all the details of Richard Carranza's 50 pounds weight loss, diet plan, and fitness routine along with before and after changes. The educator resigned from his position as New York City Schools Chancellor.
Richard Carranza is best known for serving as the New York City Schools Chancellor from April 2, 2018 – March 15, 2021. He was elected by Mayor de Blasio after Alberto M. Carvalho officially withdrew his name.
Previously, he led as superintendent of the Houston Independent and San Francisco Unified School Districts.
Recently, this well-renowned American educator is making rounds for his physical appearance. Did he undergo weight loss? How many pounds did he lose? Let's find out.
Richard Carranza's Weight Loss – What's His Diet Plan & Fitness Routine?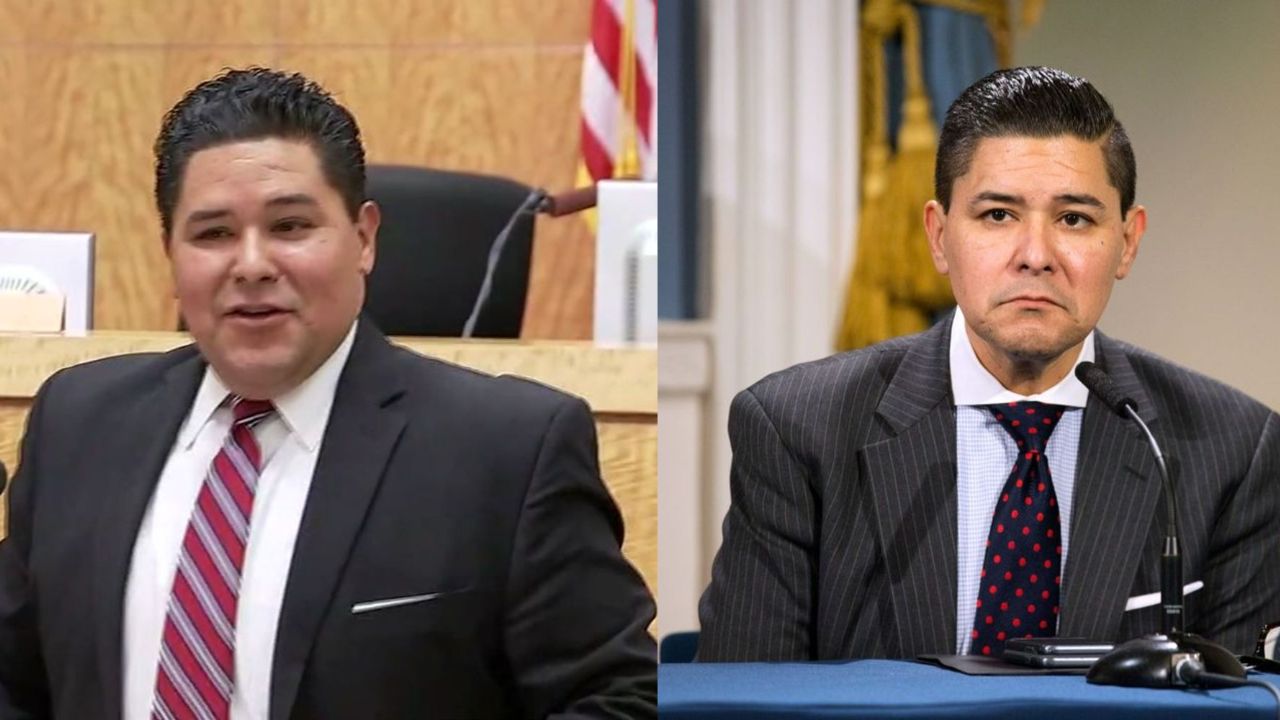 Richard Carranza before and after 50 pounds weight loss.
Image Source: Weight & Skin
Richard Carranza left the Houston Independent School District three years ago, which he ran for the previous 18 months, to lead New York City Schools, Mayor Bill de Blasio revealed in March 2018.
Needless to say, running the country's biggest education system comes with massive challenges and lots of stress.
You Might Like: Complete Details of Ian Karmel's 120 Pounds Weight Loss, Diet Plan & Fitness Routine
Speaking in a 2019 interview, where he talked about his stressful job, Richard Carranza revealed there was one silver lining to his hectic schedule. It helped him lose more than 50 pounds.
He said,
I have a crazy schedule and I have a very high-pressure job, and it's one of those things: either I kill the job or the job kills me.
Carranza added,
So it's a very conscious decision my wife and I made that we're going to get healthy and eat healthy and exercise — and that's going to allow me to do a better job in what I do.
The educator stated that his dramatic weight loss had been an amazing adventure over the course of the year.
Also See: Molly Wilson's Weight Loss is Trending But Why?
He said,
Over the colder months, I've been really doing a lot of treadmill running which is good because I've been able to get it in, and get it in early.
Richard continued,
And now that the weather is better I go running outdoors, especially on weekends, because I have a little more flexibility in my schedule. Every morning at 4, I'm up — at 4:15 I'm usually stretching and out for my run.
The fact that Richard Carranza is so mindful of his well-being, it comes as no surprise that he's managed to achieve such an impressive weight loss.
Richard Carranza Resigned as New York City Schools Chancellor – How was His Tenure?
On Richard Carranza's final day as NYC School Chancellor in mid-March, 16 days from now, he will take the chair over one last time taking command of over 1.1 million students.
The majority of these students have not been in class for months, while some have not been there since the original COVID-19 lockdown, precisely a year ago.
But one of the major achievements of Carranza and Mayor de Blasio is the fact that so many children are still in classes and that New York's public schools are largely free from coronavirus.
Also Read: Full Story on Former CEO of 'IT Cosmetics' Jamie Kern Lima's Weight Loss Journey
No enclosed, in-person education has resumed on such a wide scale so comfortably elsewhere in the nation.
And while much needs to be done to encourage high school students to head out and make remote K-8 families go back in, the city's strategy has all but been replicated by the CDC for how to do things better.
Carranza's three-year tenure in America's largest school system has been overshadowed by the past 12 months.
It's been far from easy as he struggled to align health and safety with the learning, developmental, social, and even dietary needs of its employees, as well as a vast number of students, supervisors, and other death-ridden workers in the region.
He wasn't exempt, tearing up in the City Hall, recalling how he lost almost a dozen family and close childhood buddies to this unprecedented pandemic and he really needs to be taking time to grieve.
During the first couple of years of the non-COVID era, Carranza often emphasized equity over superiority when both were necessary. Racial and cultural enrollment in special high schools and talented courses for high schools must obviously be resolved.
Do Not Miss: Damon Wimbley's Weight Loss – How Did Kool Rock Ski from 'The Fat Boys' Shed Pounds?
Do not exclude eligible children, but expand the size and complexity of the pool of qualified children. Improvement by inclusion, not by subtraction.
Richard will be succeeded by Meisha Ross Porter, who makes history as the first-ever Black woman to be named New York City's Schools Chancellor.
Visit Weight & Skin for more weight loss stories of your favorite celebs.