Grab all the details of Netflix's Marriage or Mortgage star Nichole Holmes' plastic surgery endeavors with before and after pictures. Has the real estate agent gone under the knife?
Real estate agent Nichole Holmes is set to star in the new Netflix reality program Marriage or Mortgage as one of the co-hosts in a friendly rivalry with Sarah Miller.
As expected, some fans are curious about her appearance, wondering whether she's made some cosmetic enhancements. Did this gorgeous lady undergo plastic surgery or is her beauty all-natural? Let's find out.
Nichole Holmes' Plastic Surgery Includes Botox & Lip Fillers
It comes as no surprise to witness reality stars at the forefront of plastic surgery speculations. Nichole Holmes of Netflix's Marriage or Mortgage is no different in this regard.
Many fans can't help but speculate about her amazing appearance, suspecting she might have gone under the knife. But has he?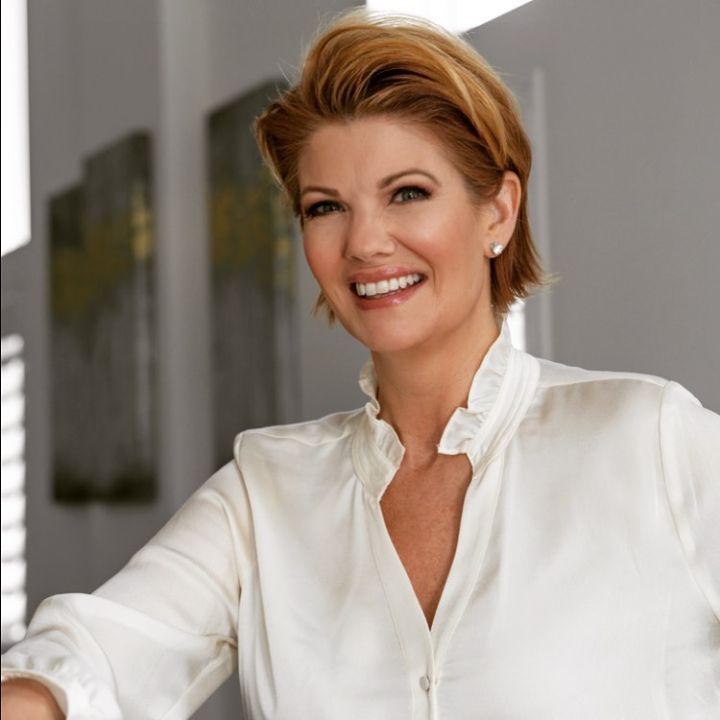 Nichole Holmes's plastic surgery appears to include Botox injections and lip fillers.
Image Source: Instagram
Holmes is no stranger to looking absolutely stunning since her much younger days. She is a former pageant queen, who represented the state of Illinois in the competition. She recently took to Instagram to joke that the sash and high heels still fit.
Nichole's Instagram also shows she is a dog lover much like her co-star Sarah Miller. She owns a couple of dogs, Liza, a golden retriever, and Luke, who she adopted from Adopt a Golden Nashville.
You Might Like: NBC News Anchor Kate Snow's Plastic Surgery – The Complete Breakdown!
When it comes to her family, she's got a daughter named Arya, born prematurely at 32 weeks on 29th October 2015. Holmes was previously married to her husband Ali Frazmand, but they appear to have split around 2019.
Nichole and her daughter currently reside in Nashville, Tennessee. Interestingly, her daughter is already following in her mother's footsteps and carries a passion for modeling.
Meanwhile, Nichole Holmes' uploads on Instagram are definitely of someone who used to be a model and still looks great on camera.
During her sophomore year at Southern Illinois University, she participated in the Miss USA Pageant in 1995. Nichole took the 2nd Runners Up Award and was named the most photogenic at the Texas event.
The 46-year-old still looks as beautiful as ever, which begs the question about plastic surgery. We looked at her available images over the years and analyzed potential hints of cosmetic enhancements. Upon close inspection, it appears she's had Botox injections for her smooth skin as well as lip fillers for fuller, plumper lips.
Also See: Real Truth About Ronan Farrow's Plastic Surgery Speculations
While there's a decent possibility Holmes has performed other cosmetic surgery procedures as well, we're willing to give her the benefit of the doubt since there's no concrete evidence to prove otherwise.
Nichole Holmes is a Co-Host on Netflix's New Reality Show 'Marriage or Mortgage'
Marriage or Mortgage is an upcoming Netflix reality show revolving around two Nashville businesswomen, who seek to get new couples either to purchase a dream home or to invest their life fortune in a grand wedding.
The prospect of young lovebirds opting to buy a house or kick-off their married life will undoubtedly be plenty of fun as fans make their own decision on what they would choose in such scenarios.
Also Read: Lana Condor's Plastic Surgery – The Untold Truth!
Nichole Holmes is a realtor who sells homes for a living, and in Marriage or Mortgage, she's going to try to get couples to spend their money on houses. The reality star is competing against Sarah Miller, who's a wedding planner and she's striving to sell beautiful wedding suites.
The official trailer for Marriage or Mortgage displays several partners conflicted over their decisions while Sarah and Nichole seek to grab their interest.
Needless to say, the show will be a lot of fun for folks who enjoy reality TV programs, and the two women already seem to have developed a positive bond during filming.
Marriage or Mortgage airs on Netflix on 10th March 2021. Nichole Holmes and Sarah Miller will serve as co-hosts with various couples joining the show as well.
Do Not Miss: Has Bette Midler Had Plastic Surgery? Learn the Real Truth!
Visit Weight & Skin for more plastic surgery stories of your favorite celebs.