NeNe Leakes isn't a stranger to making the news. Following her emergence on the Bravo reality show The Real Housewives of Atlanta back in 2008, she's been a reality TV royalty. Although her ferocious personality earned her a devoted audience, it also sparked a number of feuds and made numerous headlines.
It's not just her remarks that got her in trouble. Since 2010, Leakes has also received plenty of attention (and even more criticism) for changes in her appearance. Still straightforward and a true believer in revealing the truth, she has admitted to a plethora of plastic surgery and carries no intention to feel discouraged.
NeNe Leakes Plastic Surgery Has Always Turned Heads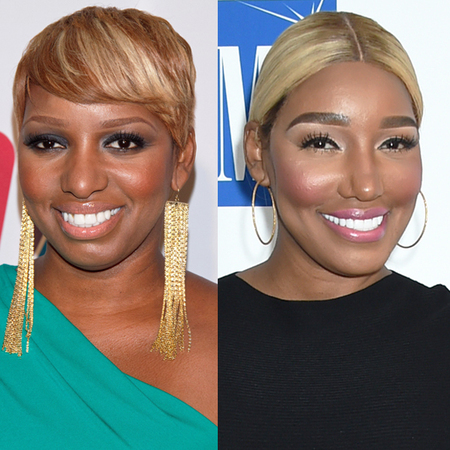 NeNe Leakes before and after plastic surgery.
Source: Hollywood Life
Plastic surgery rumors have always circulated around NeNe Leakes, and The Real Housewives of Atlanta star set things straight in typical furious fashion back in 2016.
NeNe confirmed she did get a rhinoplasty following her first nose job in 2010. "Yes, I had my nose done again," she told one caller on Watch What Happens Live.
However, NeNe said there "was a real medical reason" for undergoing the process. "My cartilage was growing in my nose, and my tip was touching the top of my lip," she explained to Andy Cohen. "But I didn't get a full rhinoplasty the first time. No, when I did the first time, I only had my nostrils taken in on the side the very first time, and then this time, I had more cartilage moved around in my nose."
NeNe also admitted she had the surgery just 13 days earlier, and she was already "very swollen." Yet NeNe never wanted to conceal the reality that she had the work. "I always keep it very, very real. So you can always ask me anything," she said. "I would never just do my nose just for the purpose of doing my nose."
She went on to make it obvious there was indeed a significant explanation that she got her nose done originally. "No, it wasn't just for doing my nose," Andy corrected NeNe. "It was because I didn't love my nose, and I wanted to do my nose to make it more beautiful for myself."
All this doesn't mean that NeNe hasn't received any criticism for her appearance over the years, but she has a very strong message for her bashers. "I got a lot of comments about it too on my social media. People are constantly judging and picking people apart. It's absolutely horrible," she said. "So people don't even know what the purpose is. First of all, educate yourself and get the reason why. But I'm also the kind of girl that will give it to you straight. I got my nose done, first of all, because I can and I will and I will get it done again if I want to, OK?"
NeNe Leakes Had Three Plastic Surgery at Once
In 2010, NeNe Leakes chose not to have one, not two, but three procedures carried out at the same time. When chatting to People, she reported having a nose job to make her nose bigger, a breast lift and augmentation that lowered her implants from DD to D, and liposuction on her waist. Explaining her rationale for the procedures that were carried out at the same time as of April, the reality TV star said, "I'm very comfortable and confident in myself — I just wanted a tune-up." Leakes continued, "I still wanted to look like NeNe, the black woman that I am, but a better version."
Also Read: Real Truth on Julianna Margulies Plastic Surgery Speculations
Unfortunately, the update wasn't quite subtle. As Essence noted, the "blogosphere was already abuzz" talking about plastic surgery months before she reported it — and it wasn't a positive reception. According to Hollywood Life, Leakes got "a lot of negative feedback" and, as she clarified herself, people considered her latest look too "plastic."
NeNe Leakes Loves Filler and Makeup
Besides being open to undergoing plastic surgery, NeNe Leakes is also a big fan of non-invasive alternative options and a major proponent of the power of makeup. In 2018, The Lookbook questioned the actress about her current treatments, and although she claimed she was working on makeup instead—"I just tried makeup: NARS foundation"—Leakes confessed to playing more of a participant, with one condition: "Anything new that I could do that we ain't gotta be put to sleep, I'm here for it."
You Might Like: Jamie Lynn Spears Plastic Surgery is Trending But is It True?
Leakes went on to elaborate, "I know everybody knows fillers and Botox, but there are all kinds of laser treatments you could just do to your skin, just a lot of stuff to stay looking great and I would like to try every last one of them." Justifying her love of cosmetic surgery, she added, "I just think there's nothing wrong with keeping yourself up and looking great."
The Reality Star is Proud About Her Transformation
While countless celebrities are trying to downplay or completely shut down the rumors of plastic surgery, NeNe Leakes is an open book. In reality, she's proud of her decisions, and she's not ashamed to express them on her show, through social media, and beyond. But when fans blamed her of secretly getting more plastic surgery than she had admitted, the reality star wasn't having any of it.
It all began in July 2018, when Leakes posted a new makeup and hair look at Instagram, and one of the followers replied, "You look like plastic. Please no more plastic surgery" (via the Atlanta Black Star). The problem was that, apparently, Leakes had no more plastic surgery and was not about to be called a liar. Furious, she clapped back, "You crazy b**ch! I work daily! When do I have time for surgery?" Leakes added, "I'm the type of b**ch that will tell you what I have done and when! Stop with the s**t!" It didn't stop there, though, because Leakes ended in a much more brutal level, adding, "Get the f**k off my page monster and get you some surgery with yo busted a * *."
Visit Weight & Skin for more plastic surgery stories of your favorite celebs.