Learn all the facts behind 'Expedition Bigfoot' cast member Dr. Mireya Mayor's plastic surgery procedures, allegedly lip fillers. Check out her before and after pictures.
Expedition Bigfoot on Travel Channel is an afflicting experience and groundbreaking initiatives in an unknown, isolated area in a 90,000-acre tract of land in central Oregon.
The cast includes Ronny Leblanc, Erik Thompson, Russell Acord, Ryan Golembeske, Bryce Johnson, and Mireya Mayor.
Meanwhile, Mireya is at the forefront of plastic surgery speculations lately on the internet. Did she make some changes to her lips and face? Let's find out.
Dr. Mireya Mayor's Plastic Surgery – Did She Get Lip Fillers?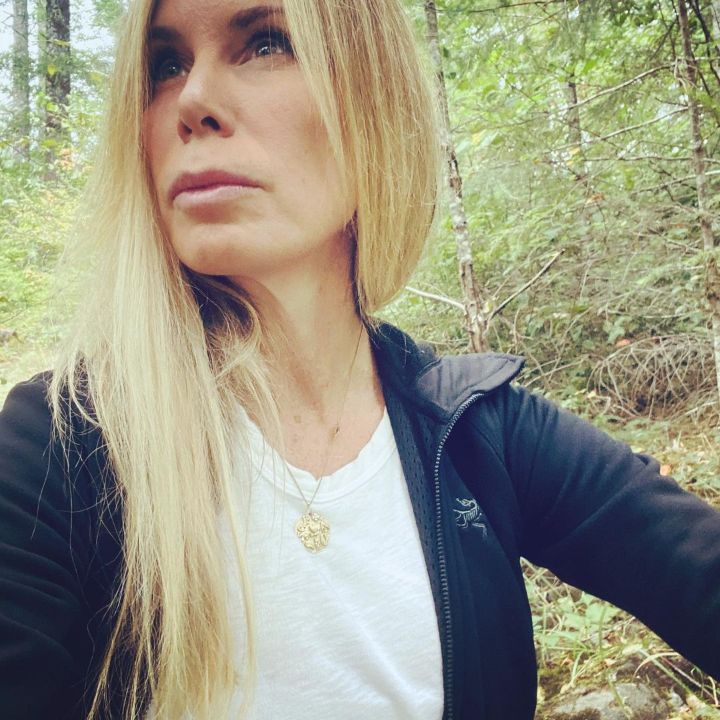 'Expedition Bigfoot' cast Dr. Mireya Mayor is currently the subject of lip fillers plastic surgery.
Image Source: Official Instagram
Expedition Bigfoot viewers are debating about Dr. Mireya Mayor's look, and now they're asking whether she underwent plastic surgery and did some work on her lips.
In the Travel Channel program, a group of researchers strives to discover where creatures have been witnessed with Mireya among the cast.
You Might Like: 'WandaVision' Star Elizabeth Olsen's Plastic Surgery – Did She Get a Nose Job?
While they're trying to learn the whereabouts of Bigfoot, audiences began asking if Mireya went under the knife to alter her lips and face.
To put it bluntly, it has never been confirmed whether Dr. Mireya Mayor performed plastic surgery on her lips.
Fans assumed Mireya may have had an operation on her face and performed lip fillers because of her fuller-looking lips. They noted in the first episode of season 2 that they looked fairly fuller than before.
Meanwhile, she's never answered questions inquiring about her lips, and based on her oldest Instagram images from 2011, Mireya's lips haven't changed drastically in 9 years, which refutes suggestions of plastic surgery.
Also See: 'Wayne's World' Star Mike Myers' Plastic Surgery – Did the Actor Go Under the Knife?
A while back, Mireya was met with ridicule in response to her appearance and position as a scientist. In her book Pink Boots and a Machete, she wrote,
It seemed I wasn't even safe from a few of the television producers, some of whom remarked on my looks before they even said hello.
Fair play to Mayor for speaking up!
A Bit on Dr. Mireya Mayor's Career and Family
Dr. Mireya Mayor is an American anthropologist and wildlife correspondent for National Geographic.
She holds a Bachelor's degree in Anthropology and Philosophy, a Ph.D. in Anthropology. Previously, she was a cheerleader for the NFL team Miami Dolphins.
Mireya made her debut TV appearance on National Geographic documentaries in 2000 when she became their first female nature reporter. Then, in 2009, she was a part of Expedition Africa, which was broadcast on History Channel.
Also Read: Real Truth About Lil Nas X's Plastic Surgery – Breast Implants or Not?
Presently, she's a prominent figure on Expedition Bigfoot, and is typically called the "Female Indiana Jones!"
Mireya shares five kids with her ex-husband, Roland Wolff. She's currently married to Phil Fairclough for five years, with whom she shares a daughter. The Expedition Bigfoot cast member is a mother to six children overall.
Explorer Mireya Mayor Shares Her 'Expedition Bigfoot' Experience
When she was a young girl, Dr. Mireya Mayor's parents did not let her join the Girl Scouts, claiming it was way too risky. The only offspring of Cuban immigrants, she's been well shielded all her life.
Later, she compensated for lost time as she grew older. Mayor completed her doctorate in anthropology, with the study of primates being her specialization. And the educational jump brought her to the wilderness of Madagascar, the jungles of Congo, and the Northwest of America.
Do Not Miss: 'Firefly Lane' Katherine Marie Heigl's Plastic Surgery is Trending But Is It True?
She said,
The expeditions that appeal to me most are the ones where there's a possibility of discovery and deemed difficult/nearly impossible.
In her most recent mission, she carries no idea of what's coming. Mireya is a part of the team that follows the enigmatic Bigfoot in the wilds of Oregon on the Travel Channel's "Expedition Bigfoot" show.
She hasn't sacrificed her scientific credibility to do so, she maintains.
The prior travels of the Mayor culminated in the co-discovery of the world's smallest primate and the unraveling of a new genus of frogs. During her adventures, she nearly lost her life in a plane crash in Congo, was attacked by a 450-pound silver-back gorilla, and was followed by an elusive forest elephant.
Still, she adds, her most terrifying experiences concerned humans, not animals.
I've been in some pretty hairy situations in Guyana, for example, with the miners who live out there and were following me down the river. In Congo, I had my passport taken away and thrown into a ditch because, apparently, it wasn't me. So I've had some scary encounters. With animals, I know enough about animal behavior to know what to expect.
The former pre-law student and NFL cheerleader stated she was never a traditional scientist, something that motivated her on her new project.
Check Out: Juliana Carlos' Plastic surgery is Making Rounds on the Internet
She said,
I've always kept an open mind. So I went into this with an extremely open mind also knowing there are more than 10,000 modern-day eyewitness accounts. And those need to be taken seriously, because all of them may not be true. What you actually need is one of them to be true to warrant an investigation.
The TV personality added,
In my work as a scientist, there have been endless times when I rely on accounts of the local people when I'm searching for an animal. And I've heard accounts of an animal being in an area when no other scientist believed it could be there, and I myself found it hard to believe, that turned out to be there. So you do need to listen to these stories.
The mother of six kids said she came away from Oregon with a better outlook on Bigfoot than when she first arrived.
I saw and experienced things out there that had no logical or scientific explanation, things that really took me by surprise, that perhaps if I hadn't seen with my own two eyes, I wouldn't even believe.
It's fair to say Dr. Mireya Mayor is one of the most open-minded people in her line of work.
Visit Weight & Skin for more plastic surgery stories of your favorite celebs.