Grab all the details of iCarly star Miranda Cosgrove's plastic surgery procedures, most notably nose job. Have a look at her before and after changes.
Miranda Cosgrove got the best birthday present last week: the announcement that the iCarly reboot show will debut on Paramount+ on 17th June 2021.
Jerry Trainor (Spencer Shay), Nathan Kress (Freddie Benson), Laci Mosley (Harper), and Jaidyn Triplett (Millicent), the actress' iCarly castmates, were on set celebrating Cosgrove's 28th birthday with a cake, which then confirmed the news.
Meanwhile, Miranda Cosgrove has recently attracted attention over her plastic surgery endeavors. Has she really made cosmetic enhancements? Let's discuss.
Did Miranda Cosgrove Undergo Plastic Surgery?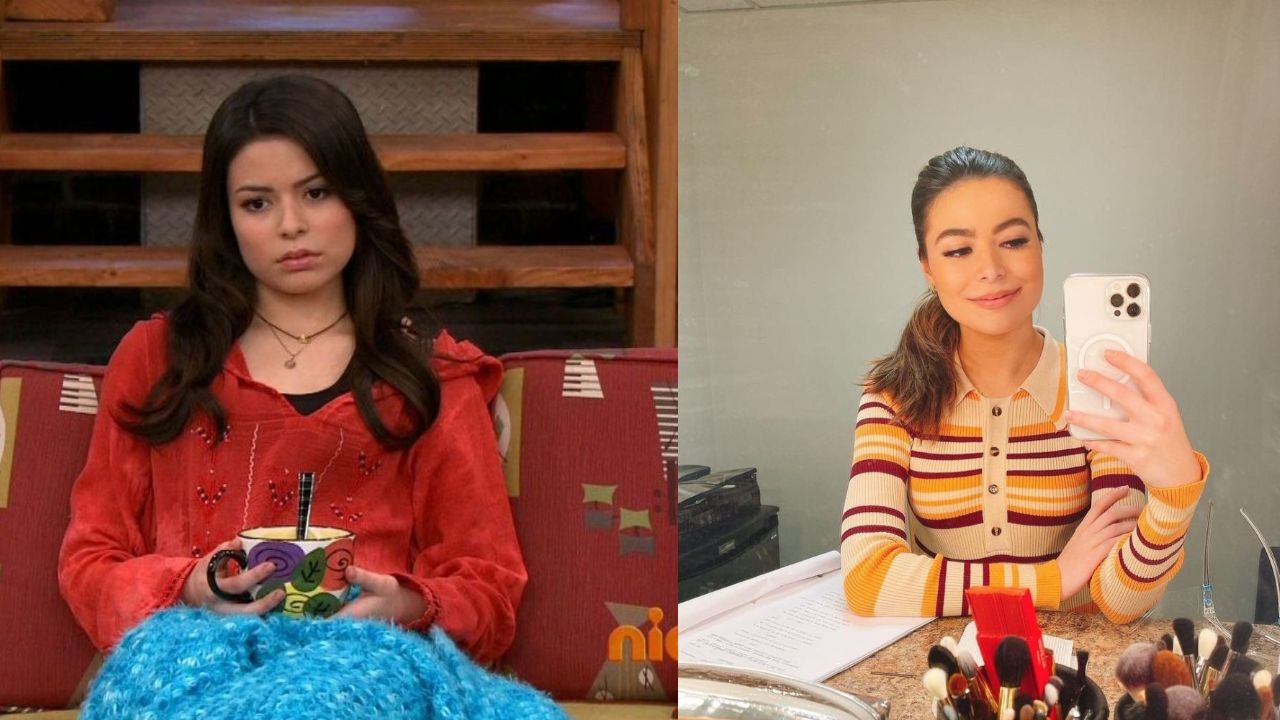 Miranda Cosgrove before and after plastic surgery.
Image Source: Weight & Skin
Miranda Cosgrove has been in the entertainment industry since she was ten years old, and now that she's grown up, fans think she looks a lot better than she did when she was younger.
Growing up does play a role in her evolving appearance, but others believe it is more than that. With plastic surgery being so popular in Hollywood, it's no surprise that even younger players go under the knife to change their looks.
Might Cosgrove be one of the young celebrities who has undergone cosmetic surgery?
You Might Like: Audrina Patridge's Plastic Surgery – What's the Secret to Her Changing Looks?
Plastic surgeon Dr. John Di Saia said:
Looks like a nose job to me.
In the case of the young star, make-up and style are also important considerations. She always looks all gussied up on the red carpet, which makes a big difference in her image.
Dr. Paul S. Nassif stated:
Miranda Cosgrove is still very young and does not appear to have had any work done at this point. At times, the presence of makeup can create the illusion of an individual having had work done.
It's fair to say, Miranda Cosgrove's alleged plastic surgery is not as apparent as many tend to believe.
Miranda Cosgrove Previously Had Surgery to Repair Bus Crash Injuries
Back in 2011, Miranda Cosgrove was recovering from surgery to patch injuries she suffered in a tour bus accident. When her vehicle crashed with a tractor-trailer, the iCarly actress fractured her ankle.
The accident also injured Cosgrove's mom and her bus driver. Cosgrove had no choice but to cancel the rest of her Dancing Crazy Tour and head back to Los Angeles to recover.
Also See: Portia de Rossi's Plastic Surgery – The Complete Breakdown!
The Raining Sunshine hitmaker gave fans an update on her health, posting on Twitter that she underwent "successful" surgery.
She tweeted:
Been in the hospital for the last few days. I had a successful surgery. I'm so happy to be heading home.
Cosgrove later expressed her gratitude for her friends and family's encouragement as she continued her recovery.
Also Read: Real Truth About Elon Musk's Plastic Surgery – Facelift & Hair Transplant?
The iCarly star wrote on Twitter,
My house was like a flower garden when I got home. Thanks to all my friends and thanks all of u for all your messages.
Cosgrove also confessed to being really scared after being involved in a violent accident.
Visit Weight & Skin for more plastic surgery stories of your favorite celebs.