Mindy Cohn's plastic surgery is trending following her appearance on The Facts of Life. She's alleged to have had surgery on her face plus Botox injections. Have a look at her before and after transformation.
If you are a Scooby-Doo fanatic, you already know who Mindy Cohn is! The voice behind Velma Dinkley in the Scooby-Doo franchise from 2002 to 2015, Mindy Cohn is a well-known face in the entertainment biz.
Also in the original cast of The Facts of Life as Natalie Green from 1979 to 1988, Mindy Cohn has come upon highlights again after the release of the remake of The Facts of Life. The topic of her plastic surgery, just as Jennifer Aniston's and Lisa Whelchel's, is what's making the headlines now!
Been in the public eyes for more than 40 years, Mindy Cohn is living under the limelight shining in the eyes of her audience. While many speculate the star underwent plastic surgery, some believe that Mindy's beauty is all-natural. So, here's everything we know about Mindy Cohn's plastic surgery.
Mindy Cohn's Plastic Surgery: Is the Actress All-Natural or Did She Undergo Beauty Enhancement Procedures?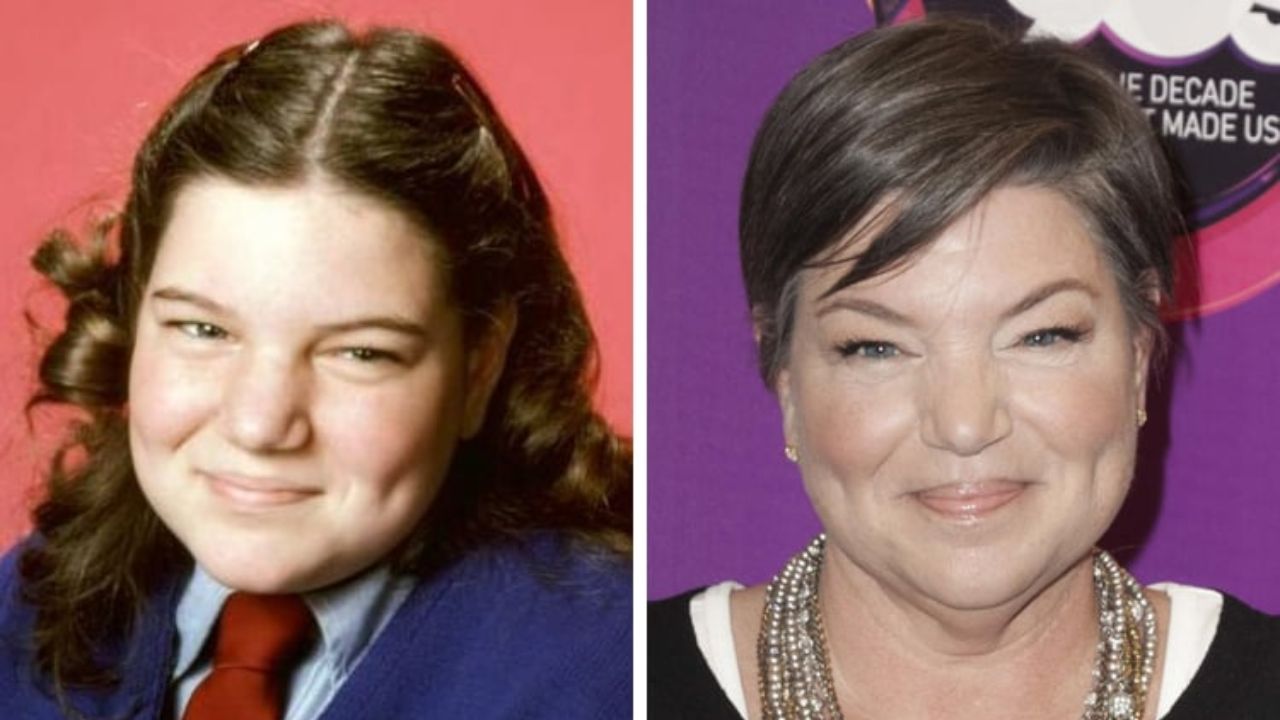 Mindy Cohn before and after alleged plastic surgery.
Image Source: Pinterest
Looking back at pictures of Mindy Cohn while she was just a beginner in the industry and now, she looks almost similar, except for the fact that she got on some years.
While most of her features look almost identical over the years, very slight changes can be noticed in the actress's face.
The shape of Mindy's eyes, nose, and lips look no different than how it used to look. The only noticeable difference in her face is the gap between her eyes and eyebrows.
You Might Like: Jennifer Aniston Facts of Life Plastic Surgery: Did She Get Face Treatment in 2021?
This can be achieved by facelift surgery to lift the skin around her forehead and eyes for the stretched look.
Apart from the stretched face, Mindy looks just as how she used to. The actress could have also gotten fillers on her cheek as they appear fuller.
To compromise the effects of aging on her face, Cohn might have also retorted to Botox. No evidence of Mindy receiving plastic surgery on her face is found.
Mindy Cohn: Fighting with Cancer, She Found Her True Strength
A true fighter who lived through her battles with cancer, Mindy Cohn is a survivor. Being diagnosed with breast cancer in 2012, Mindy fought her battles alone until 2017 when she decided to make it public. In an interview with People, Cohn revealed her private battle with breast cancer and how she got through it all.
"I was walking around my neighborhood in Los Angeles and I suddenly got so tired," says the actress best known for playing Natalie Green in the '80s sitcom The Facts of Life.
"I just couldn't go anymore. This was before Uber was really a thing, so I texted my friend Helen Hunt and said, 'Something's wrong with me. I need help'" she continues. Following this, Cohn went for a checkup and found that she had breast cancer. "It was breast cancer," she tells PEOPLE. "I kept that secret for a long time."
Also See: Faith Hill's Plastic Surgery in 2021: Does the People Magazine Cover Hint at Cosmetic Enhancements?
For the next 5 years until 2017, the actress fought her battle with courage. She underwent what she now calls a "siege" and ultimately had a double mastectomy, chemotherapy, and radiation. Mastectomy could actually be the only plastic surgery procedure Mindy performed, that too due to health reasons.
Today Mindy Cohn is free of cancer and marks her win against the disease. She is living her life to the fullest, happily and healthily. Posting pictures of herself on Instagram and loving her life, Mindy seems truly happy with her victory.
In a post with a lively image of herself, she writes, "stop worrying where you're going. move on. if you know where you're going, you've gone. just keep moving on. – Stephen Sondheim"
Mindy Cohn Re-lived Her Youth Through the Remake of The Facts of Life
The first half of Tuesday's Live in Front of a Studio Audience took viewers to Eastland Academy in Peekskill, New York, where a star-studded cast — led by Jennifer Aniston of Friends and Kathryn Hahn of WandaVision — reproduced a famous episode of the 1980s comedy The Facts of Life.
The show featured its original cast members Mindy Cohn, Lisa Whelchel, and Kim Fields, before the reenactment.
Opening the show with the original ones, the stars were more than delighted to be there and re-live their old days. Mindy took her delight to her Instagram and posted a picture with the new cast, along with the caption, "doin' just fine" – boysIImen Posted @withregram • @shawnstockmanofficial At this point in my life, it's about creating memories! Here is one created last night! @abcnetwork #liveinfrontofastudioaudience". 
Also Read: Meagan Good's Plastic Surgery: Did She Perform Eyebrows Transplant?
The original series of The Facts of Life, which aired for slightly over a decade, follows a housemother at an all-girls New York school who teaches pupils how to deal with problems throughout their adolescence and adulthood.
Jennifer Aniston was joined by Gabrielle Union, Allison Tolman, and Kathryn Hahn, who play fellow students Dorothy 'Tootie' Ramsey, Natalie Green, and Jo Polniaczek respectively, for the one-off show, which airs on American network ABC on December 7.
Visit Weight & Skin for more plastic surgery stories of your favorite celebs.