Grab all the details of Michelle Pfeiffer's plastic surgery procedures, notably nose job aka rhinoplasty, along with her before and after transformation.
Michelle Pfeiffer, who was born on 29th April 1958 in Santa Ana, California, started her career in 1980 with a role in The Hollywood Knights (1980). Her role alongside Al Pacino in the gripping 1983 crime movie Scarface, however, catapulted her into the spotlight. She has been in other blockbusters since then, receiving a star on the Hollywood Walk of Fame in 2007.
Recently, the actress is the subject of plastic surgery on the internet. Needless to say, whoever she chose as her plastic surgeon should be rewarded because the modifications are minor, but the overall impact on this blonde beauty is stunning. She maintains her status as one of Hollywood's most gorgeous ladies.
Michelle Pfeiffer Admits Plastic Surgery Does Not Bother Her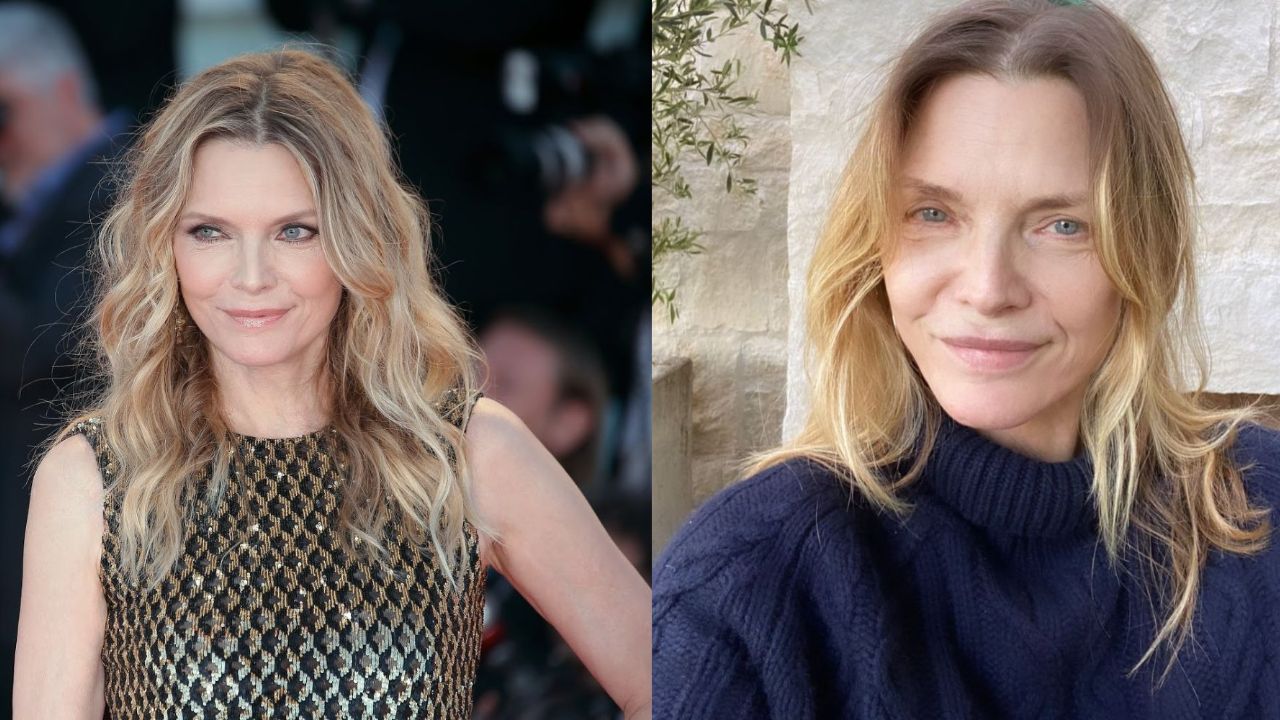 Michelle Pfeiffer before and after alleged plastic surgery.
Image Source: Weight & Skin
Michelle Pfeiffer hadn't been in the spotlight for a while back in 2011, but she was set to be in December as part of the amazing cast of the romantic film New Year's Eve. The 63-year-old actress has always looked stunning, but she told Elle that she doesn't mind having plastic surgery if it's done correctly.
She told the Magazine,
I'm all for a little here and there — fine. It doesn't matter to me if people have plastic surgery or they don't, or if they do Botox.
Pfeiffer added,
But when people don't look themselves anymore, that's when you go, 'Oooh,' and it's kind of sad. It's uncomfortable for us but if they're happy with what they see in the mirror, does it matter?
Although it is true, several actresses have spoken out against Hollywood's fixation with a youthful appearance and cosmetic surgery.
In Hollywood, even celebrities like Emma Watson got under pressure to look a certain way since their early '20s. She said she was scared of Los Angeles because of all the cosmetic enhancements that young people undergo there, and that she wishes to be the person who feels fantastic in her own skin and is not eager to change anything.
You Might Like: Has Bob Costas Had Plastic Surgery? Eye Infection, Botox, and More!
Similarly, back in 2011, well-renowned actresses like Kate Winslet, Rachel Weisz, and Emma Thompson formed the British Anti-Cosmetic Surgery League.
Winslet told the media,
I will never give in. It [cosmetic surgery] goes against my morals, the way that my parents brought me up and what I consider to be natural beauty … I am an actress, I don't want to freeze the expressions of my face.
It's fair to say many celebrities claim to be not so fond of plastic surgery, but you could argue they're not being honest with the fans.
Has Michelle Pfeiffer Undergone Plastic Surgery?
Michelle Pfeiffer has been a head-turning bombshell for decades, dazzling on the screen and beaming her way into masses of hearts.
This Hollywood legend has 24 award wins and 37 nominations under her belt, most notably a Golden Globe Award for The Fabulous Baker Boys (1989) and three Oscar nods.
Michelle is undeniably beautiful, but we all age. Certain alterations in her body that we would expect to see at 63 are shockingly lacking.
Also See: Real Truth About Kathy Hilton's Plastic Surgery Speculations
Michelle has never officially admitted to having plastic surgery, but in a 2012 interview with CNN's Dr. Sanjay Gupta, she hinted that it's something she'd explore and that she doesn't think it's a big deal for celebrities.
Comparisons of her before and after photos lead to the conclusion that she has had nips and tucks along the road.
Michelle's cheeks aren't sagging at all, despite the fact that most women her age do. Rather, her cheeks appear slightly wider, younger, and rounder than before. It's undeniably the work of a good plastic surgeon.
Her skin on her face is perfect, with a youthful color and texture that hasn't been tainted by the sun. Even when she grins, her forehead is sleek and wrinkle-free, and she has no crow's feet around her eyes. Botox and fillers are likely to have helped her.
Her nose is noticeably different than it was previously. Though the change is subtle, a keen eye will notice the much thinner form of the nose bridge. This can only be the outcome of a rhinoplasty correction.
The new shape is more sculpted, attractive, and complements the rest of her features nicely. It draws her eye, giving her a more attractive appearance. It was well worth the money and effort.
Also Read: Golfer Phil Mickelson's Plastic Surgery – Did He Make Cosmetic Enhancements?
Fuller lips in females are a sign of youth and vibrancy, and Hollywood is taking notice. Michelle's lips are bigger and chubbier than they were before.
This refers to the several fillers she's had put into her lips, all of which were skillfully done to provide her lips just the correct amount of volume without being overdone. Her grin is more juvenile and innocent, and it makes you want to return the smile.
The rest of her physique, including her breasts, seems to be spared, as there is no sign of a boob job.
Visit Weight & Skin for more plastic surgery stories of your favorite celebs.