Learn the complete history of 'Fatale' actor Michael Ealy's weight loss speculations, diet plan, and fitness routine with the inspection of before and after pictures.
Born on 3rd August 1973, Michael Ealy is an American actor, renowned for his roles in comedy-drama Barbershop (2002), action film 2 Fast 2 Furious (2003), action thriller Takers (2010), and romantic comedy Think Like a Man (2012).
Likewise, he's starred in About Last Night (2014), Think Like a Man Too (2014), The Perfect Guy (2015), and The Intruder (2019). He played a starring role as Dorian in the science fiction/crime drama Almost Human.
Recently, the actor is the subject of weight loss on the internet. Is there any truth to it? Let's find out.
Did Michael Ealy Undergo Weight Loss?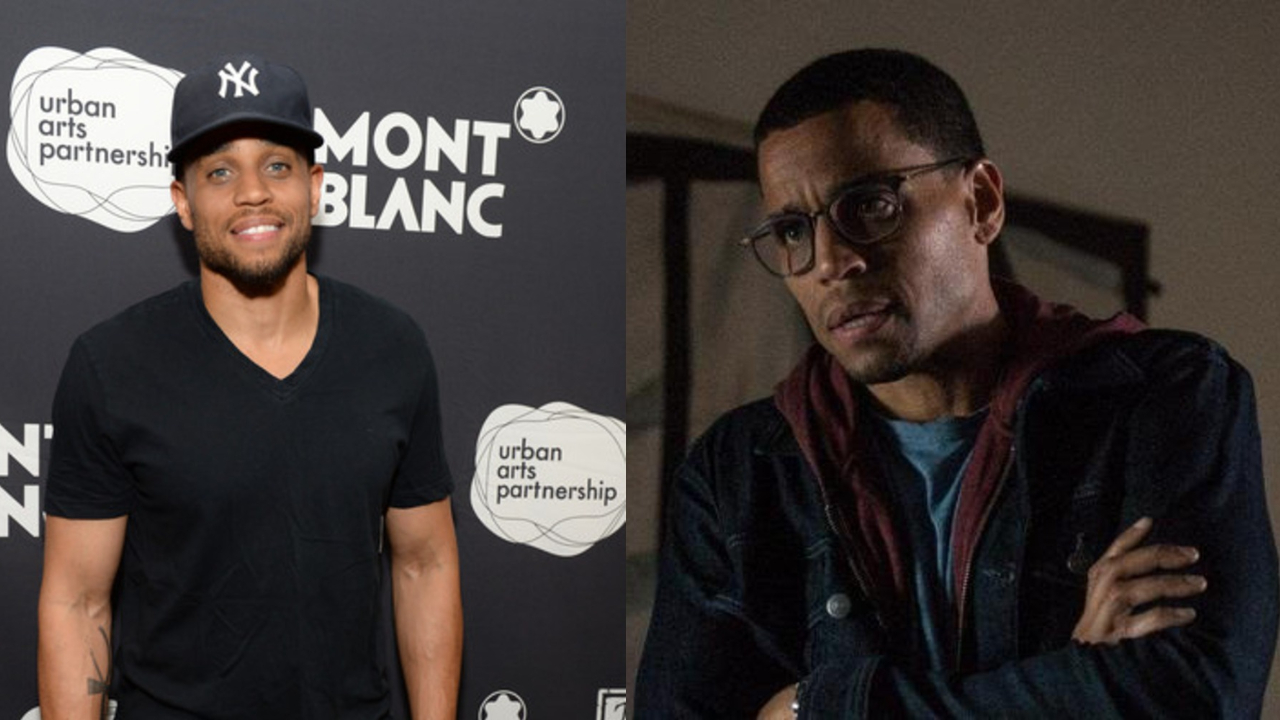 Michael Ealy before and after suspected weight loss.
Image Source: Weight & Skin
Fans have been curious lately to learn about Michael Ealy's most recent weight loss. Did the Fatale star genuinely lose weight?
We took it upon ourselves to contrast his most recent appearance with his past look. Although he does look a bit slimmer, the difference is not that massive.
In the meantime, Ealy is currently making rounds for his impressive performance as Derrick Tyler in the American thriller film Fatale. This has invariably gathered the attention of the watching public towards his physique.
You Might Like: 'Southern Charm' Danni Baird's Weight Loss – The Full Story!
The synopsis for the movie reads:
After a wild one-night stand, a successful sports agent watches his perfect life slowly disappear when he discovers the sexy and mysterious woman he risked everything for is a determined police detective who entangles him in her latest investigation.

As he desperately tries to put the pieces together, he falls deeper into her trap, risking his family, his career, and even his life.
Meanwhile, it's normal for fans to be keen to discuss the change in the physique of a high-profile star. Michael Ealy is no exception. While his transformation is not significant, the actor has indeed undergone weight loss in the past for a movie role.
Michael Ealy Previously Underwent 25 Pounds Weight Loss for 'About Last Night'
Michael Ealy is definitely one of Hollywood's sex symbols of the 2010s. The 47-year-old actor is known for starring in Fox's science-fiction police drama Almost Human, but he played a lighter role (literal and metaphorical) in his latest feature at the time.
Ealy starred alongside Joy Bryant, Kevin Hart, and Regina Hall in the funny rom-com About Last Night, which hit theatres on Valentine's Day 2014.
In the movie, Ealy portrayed a 28-year-old bachelor in a brand new relationship. Speaking with theGrio's Chris Witherspoon, the star of Seven Pounds disclosed he had to undergo weight loss for the movie.
Also See: 'The Bachelor' Contestant Kit Keenan's Weight Loss is Making Rounds on the Internet
Ealy said:
I had to lose 25 pounds for this movie. My 'man weight' was a little too heavy for the studio, so I had to bring it down a little bit so I could look 28-year-old in the movie.
Bryant, who enjoyed her part in Antoine Fisher's breakthrough performance in 2002, played her most overtly sexual character in About Last Night.
Yet Bryant didn't sound as though she felt the risk of embracing her sexuality in this film and openly exploring issues such as female masturbation.
Ealy added,
I think when people see this movie there is a certain shock value. The language is so profane, and it's so shocking to see this cast go there and talk about the subject matter that we're talking about over and over again. And then on top of it, there is the nudity.
Having said that, both Ealy and Bryant concurred the roles they played in About Last Night reflected two of the most 'honest' characters of their respective careers.
Also Read: 'Chilling Adventures of Sabrina' Star Jaz Sinclair's Weight Loss & Diet Plan – The Untold Truth!
Michael Ealy Used Power Lifting To Prepare For 'About Last Night' Nude Scenes
Michael Ealy put a lot of effort into his performance in About Last Night—particularly the nude scenes. The actor said he burdened a lot of responsibility on his part in the remake of the 1986 film starring Demi Moore and Rob Lowe.
For one thing, the studio needed Ealy, 40 at the time, to play a 28-year-old, and the screenplay even called for him to be shirtless and sometimes naked.
Michael Ealy claimed he was taking on the part as a personal challenge.
Do Not Miss: Full Story on 'Cobra Kai' Star Griffin Santopietro's Weight Loss
He said,
I personally feel like I do look 28 — I never have seen anyone who told me I looked over 35. So OK, I had three months.
Ealy had been quite busy for those three months. The actor revealed he took up a restricted diet and an Olympic weight lifting regime.
Michael said,
The weight lifting was easy. The diet — no sugar, no salt, no carbs, way too much breast of chicken with no seasoning — that was the hardest.
In reality, the regiment performed a bit too well. Michael Ealy said he lost 25 pounds of weight, causing director Steve Pink to alert the star he was beginning to look "a little gaunt." Pink's suggestion to Ealy: eat a pizza.
The film is a bit of an upgrade to the 1986 version, although Ealy said it was a tad rawer. Ealy likened the move to Bridesmaids, which might be amusing while not too bothered about whether it's safe for little children to see it.
Check Out: 'Ma Rainey' Viola Davis' Incredible Weight Loss – The Complete Story!
He said,
By not being afraid of the nudity or the language we made it more authentic — and we don't see anything here that only happens in the movies.
Shedding more light on his role on About Last Night—and particularly the nudity—is a little out of place for Michael Ealy.
In 2012, he exchanged vows with his long-time friend, Khatira Rafiqzada, but had not officially announced the marriage for nearly two months.
His rep said at the time:
Michael has always been a private guy, and he wanted to enjoy his time as a newlywed with his wife privately.

Now that some time has passed and the holidays are here, he wanted to share the news with his fans that he is married and very happy.
Khatira Rafiqzada might have been further delighted after Michael Ealy jacked up for his About Last Night nude scenes.
Recommended: Full Story on 'Family by the Ton' Casey King's Weight Loss!
Visit Weight & Skin for more weight loss stories of your favorite celebs.