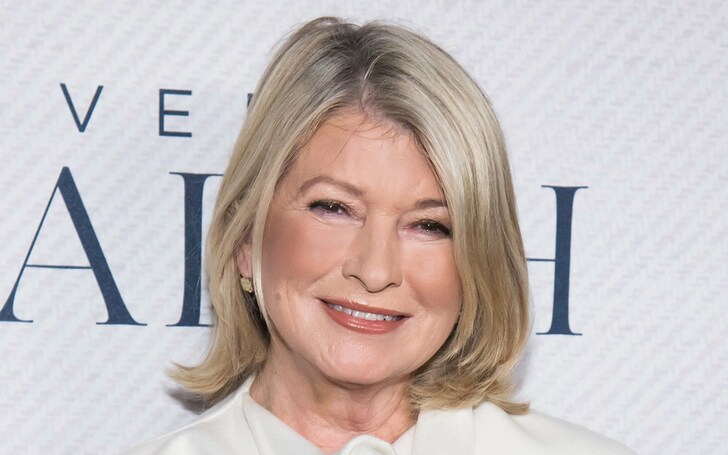 Everything you need to know about Martha Stewart's alleged plastic surgery speculations.
It's no surprise fans can't help but wonder whether there's anything Martha Stewart cannot pull off. We all wish to be like her when it comes to crafting and cooking, but if you failed to notice, she looks really special too. At the age of 78, the former model boasts amazing hair and glowing skin that all of us wish we had.
Some sections of fans, meanwhile, can't help speculate whether Martha Stewart underwent plastic surgery. Did she really go under the knife? Let's find out.
Did Martha Stewart Have Plastic Surgery?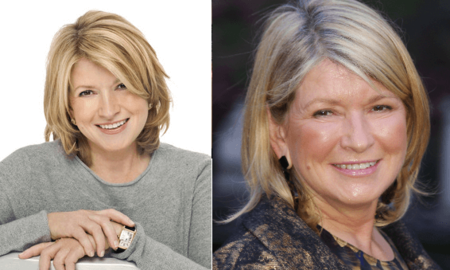 Martha Stewart before and after alleged plastic surgery.
Source: Pinterest
Martha Stewart is the Goddess of Beauty, and it may come as no shock that she perfected the art of appearing glamorous and young at the age of 78.
The American businesswoman's latest pictures have left viewers speechless because she appears to have taken years off her face, and now she is revealing a shiny, wrinkle-free, radiant skin. She recently went to a dinner party, also attended by Paris Hilton, and posted several fantastic selfies.
Recommended: 'The Challenge' Star Jenny West's Plastic Surgery – The Full Story!
Meanwhile, fans are wondering whether Martha Stewart underwent plastic surgery treatments to get such a stunning face.
The National Enquirer noted Martha Stewart's amazing appearance, citing Dr. Anthony Youn, who reckons she looks like she got botox and fillers. Dr. Yoel Shahar told the paper that he thought Martha definitely went under the knife.
Dr. Youn said,
It appears Martha has had a facelift to tighten her neck, her lips appear to have been plumped and her face is smooth and wrinkle-free — a possible result of Botox and fillers.
The doc added,
She probably spent about $500,000 for the work, but it was worth it! I believe the surgeon did a great job!
Although fans do not know precisely what Martha Stewart did or what plastic surgery treatments she had, everybody knows that she looks incredible, and it is hard to believe she is a 78-year-old woman.
The precise explanation behind Martha's new look is yet to be confirmed, although a source told the National Enquirer Martha may be seeking a romantic relationship.
You Might Like: American YouTuber Rosanna Pansino's Plastic Surgery – The Untold Truth!
Martha had been committed to Andrew Stewart until the split and had been single for 30 years. The source is of the view that Martha is sick of being single and reported the following.
I believe Martha's had drastic plastic surgery because she's tired of being alone. She's looking for someone to settle down with.
What do you make of the latest appearance of Martha Stewart? Do you reckon she has maintained her radiant look with botox, fillers, plastic surgery, or a mixture of these three procedures?
Martha Stewart Talked About Botox, Juvederm & Other Beauty Tricks
Speaking to Allure Magazine, Martha Stewart shed light on several of her most personal makeup tricks, like the secret behind her incredible complexion.
Famous all over the globe with impeccable fashion and a sharp eye for detail, Martha Stewart has a common approach to her everyday makeup regimen.
I rarely get blemishes now, but if perchance I'm starting to get one, I extract it with my old-fashion fingers, unless I'm getting a facial later that week. I don't like metal on my face.
Martha, in addition, was not unwilling to confess about her occasional Botox and Juvederm touch-up.
I've had Botox… I haven't had facial surgery yet, but I did get Juvederm filler after my dog bashed my lip and split it open. I tried Botox. It works for certain things, like for skin under the chin, but I don't want a taut jawline and a quizzical look.
As for her more traditional beauty methods, Martha says she brushes her face with a soft, steamy sponge every night to remove her makeup. She also employs some of her adeptly developed DIY expertise to create her own beauty products.
Also See: Real Truth About Breakfast Club's Molly Ringwald's Plastic Surgery Speculations
"I've made all kinds of things. For instance, I love salt. So I use sea salt, grated lemon peel, and sesame seed oil (but not hot sesame oil). That's s a very good scrub. Sesame oil is the best oil for your skin. It has no smell and dries like a powder."
Martha Stewart's Beauty Regimen Costs $2,000
By celebrity measures, Martha Stewart's makeup regimen is downright vibrant. As per Cut's estimates, her skin-maintenance process costs an estimated $2,000 – besides make-up, personal-training facilities, or even plastic surgery. Note that Jennifer Aniston, for instance, has a $14,000 makeup program.
$2,000 brings Stewart Johnson's Baby Oil (one of her favored cleaners), Clé de Peau Beauté Intensive Eye Contour Cream ($250), $62 regular facials at Mario Badescu (Aniston heads to a $450 facialist) and a plethora of hideous sun hats (that is, before she introduces a series of cute sun hats designed to suit the handle of the pruning shears perfectly).
The other revelations include she is not scared of face oils. "I like oil because it keeps my skin very moist, and it works for me."
Also Read: 'The Bachelor' Contestant Hannah Godwin's Plastic Surgery – The Full Story
Martha does not grasp the distinction between body lotions and face. "I use the same products on my body as I use on my face."
Stewart mists once an hour on planes. "On a recent plane ride to L.A., I sprayed myself five times. It's hydrating, so I don't look like a prune after flying."
Pores don't clog on Martha's watch. "I don't get clogged pores."
True to nature, the greatest lesson Martha Stewart's beauty routine provides is she couldn't care in the slightest what you think. She will spray, perfume, wear face masks five days a week, sport hideous sun caps, and enjoy her "cheap" makeup regimen as she pleases.
Visit Weight & Skin for more plastic surgery stories of your favorite celebs.