Everything about Friends star Lisa Kudrow's nose job plastic surgery that changed her life. What other cosmetic enhancements has she had? Check out her before and after changes.
Thanks to her performance as Phoebe Buffay in the hit series Friends, Lisa Kudrow turned into a global superstar. This is without a doubt one of the most iconic shows of all time, and it continues to be so even 25 years after the show premiered.
The cast received $1 million per episode at one point, ensuring the actors' financial security for several years. Despite the fact that Lisa Kudrow has stayed in the public eye since the 1990s and has tens of thousands of fans worldwide, there are certain details about her life that are not as widely known.
Teenagers commonly battle with body image issues. Lisa Kudrow was no exception. The actress used to be self-conscious about her nose, which she felt was too large during her younger days. She got a nose job (just as co-star David Schwimmer) when she was 16, during her summer vacation.
Kudrow was set to begin High School in a new location, hoping that no one would notice the change. The actress stated in an interview that it was a brilliant decision that had a positive impact on her life. It may have given her the courage to build a career in television later on in her life.
Lisa Kudrow's Plastic Surgery Includes Nose Job That Changed Her Life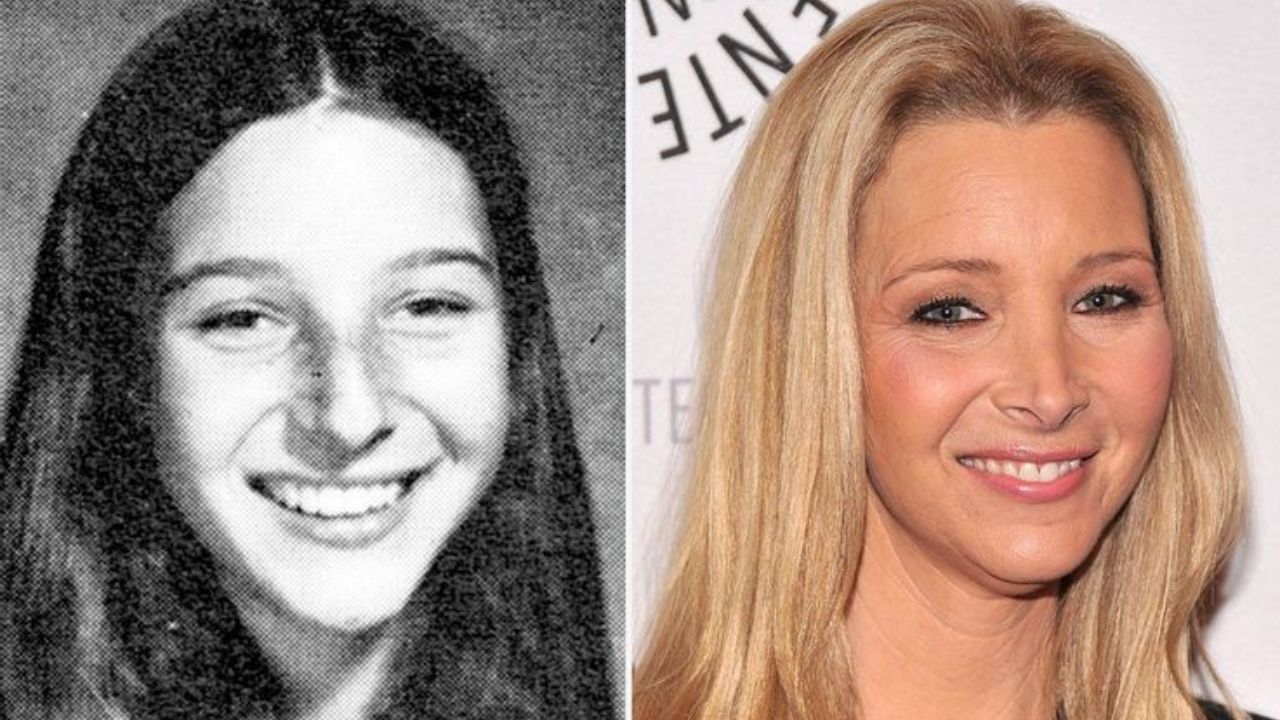 Lisa Kudrow before and after nose job plastic surgery.
Image Source: Pinterest
Lisa Kudrow, who rose to fame as the eccentric yet endearing Phoebe Buffay on the popular series Friends, is still one of the small screen's most famous actors.
She's also appeared in and served as a producer in a number of other projects, notably comedy-drama The Comeback (2005), the web series Web Therapy (2011-15), and the 2020 Netflix mockumentary Death to 2020 by Black Mirror creators, in which she portrays a right-wing political representative.
You Might Like: 'Destiney Shahs of Sunset Plastic Surgery' – Destiney Rose's Botox & Cosmetic Fillers!
Kudrow, like Phoebe, has a laid-back attitude toward life and the process of aging. Although she hasn't had plastic surgery in recent years, the 57-year-old previously confessed to having it done when she was in her teens.
The actress admitted she had rhinoplasty aka nose job at the age of 16 in a 2014 interview with The Saturday Evening Post,
I went from, in my mind, hideous, to not hideous.
Kudrow said she got forced to go under the knife after being ridiculed, hated, and "dropped" by her couple of best mates in 7th grade, who said they were no longer willing to be friends with her and got tired of her being a tag along.
Her life was flipped upside down by the "brutal" relationship rift, she said, to the point that her 20-year-old elder sibling would pick her up from school and drive her to lunch because she was all alone and by herself.
Kudrow underwent plastic surgery to boost her bodily trust in order to start anew at a new school, a move she described as "life-altering."
Also See: Miranda Cosgrove's Plastic Surgery – Did the iCarly Star Go Under the Knife?
That was a needed change and a nice one, she told the publication.
Lisa Kudrow is Too Scared to Get Plastic Surgery Again
When it comes to plastic surgery, Lisa Kudrow is now humming a different tune. She told The Guardian in 2015:
I'm not convinced I would look better. I'm afraid I would only look altered. If I freeze this (indicating her forehead) it would be harder for me to express anything.
She hasn't entirely ruled out the possibility of experimenting with the most recent plastic surgery trends, though.
Lisa said, via Glamour:
It doesn't mean I won't ever do it.
For now, however, she's taking a natural route.
I think everyone's beautiful when they're smiling. So I try to be happy. Drink in the good stuff.
Kudrow seems to approach personal health with a level-headed sense of accountability — and her trademark high spirits. She said,
Sometimes if I feel I've put on weight I cut back on pasta, bread, and cookies. But if I know I'm not on camera for a while I really treat myself.
In the meantime, she disclosed her preferred form of exercise to be "walking, mostly around my house."
Also Read: Audrina Patridge's Plastic Surgery – What's the Secret to Her Changing Looks?
This beautiful actress has followed a philosophy close to that of her popular Friends character, Phoebe Buffay, in which she cares less about what other people might think.
Her primary advice is to be a good listener because humans tend to be quite complicated.
Visit Weight & Skin for more weight loss stories of your favorite celebs.