Kenny Rogers' plastic surgery allegedly includes facelift, Botox, fillers, and Blepharoplasty. Have a look at his before and after botched transformation.
A cross-over artist who took on jazz, folk, pop, rock, and country and remade his career time and again, Kenny Rogers is a multi-faceted personality.
Not just a singer but also a songwriter, musician, actor, record producer, as well as entrepreneur, there's nothing Kenny is unable to do. However, it's not Rogers's career that's talked about. Kenny Rogers' plastic surgery takes away the cake every single time.
Born on August 21, 1938, in Houston, Texas, Rogers was originally a country artist. He was even inducted into the Country Music Hall of Fame in 2013. Not satisfied with just one genre, he eventually tried a hand in every other one too.
Not just an interesting career to talk about, Kenny also has an interesting plastic surgery story. So, here's everything you need to know about Kenny Rogers' plastic surgery efforts.
Kenny Rogers' Plastic Surgery: Did He Botch the Treatments?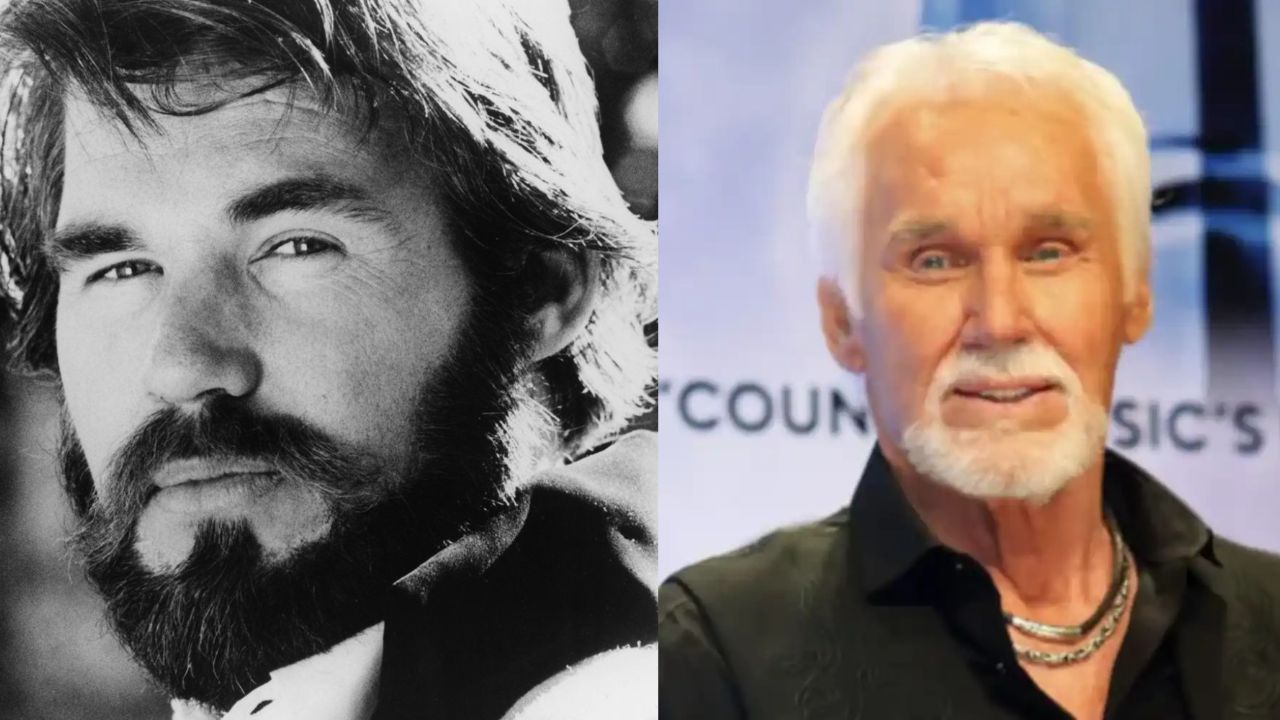 Kenny Rogers before and after alleged plastic surgery.
Image Source: Weight & Skin
A voice and face which everyone could easily recognize, Kenny Rogers is a name well known in the music and entertainment industry. Kenny Rogers has always been open about the plastic surgery procedures he underwent.
What procedures did Kenny perform? The Elvira singer revealed that he went under the blades to get a facelift. The results however not just raised his eyebrows but everyone else's too.
You Might Like: Gloria Grahame's Plastic Surgery: Nose Job, Fillers, Botox & More!
Who or where the surgery was done isn't revealed, but Kenny shared that it was done by a renowned surgeon. Despite having a skilled professional to do his procedure, the singer's plastic surgery got botched. The facelift caused Rogers' eyebrows to raise at a certain unnatural angle.
"A brow lift rarely needs to be more than minor and almost always at a lateral angle," says Dr. Andrew Miller, a Staten Island facelift specialist in an interview with Surgery Allure. "This yields the most flattering brow position and prevents the 'shocked' expression seen on Mr. Rogers."
Kenny on the other hand exclaimed," He had this thing where he thought the outside corner of the eye had to be higher than a certain point." He openly said that he regretted going to the surgeon.
Also See: Moneybagg Yo's Plastic Surgery: Did the Rapper Go Under the Knife?
Looking at Kenny Rogers before and after pictures, along with a facelift, the artist seems to have gotten Blepharoplasty. His face also had that plumpy look indicating botox and fillers on his cheeks.
The Notorious Life of Kenny Rogers
As multidimensional as he is in regards to his career, Kenny Rogers had an equally multidimensional love life.
Kenny Rogers married his first wife Janice Gordon on May 15, 1958. The marriage however didn't last that long thus they divorced in April 1960 with one child, Carole Lynne.
Just after 6 months of divorce, Rogers married his second wife Jean in October of 1960. This wasn't the happy ending Kenny Rogers thought he had and the two departed their ways just after 3 years of being together.
Also Read: Cate Blanchett's Plastic Surgery & Teeth Veneers: The Untold Truth!
In an interview with Pens and Patron, Rogers shared how he felt regarding his relationships. Having had difficulties in relationships for a long time, Roger remorsed, "I take the blame for" the failed marriages.
He further added, "It's a man's responsibility to protect that relationship and I didn't do that. I was too driven … I can't say [I have] regrets because I don't know where I'd be if I hadn't done this. I could have been working at McDonald's. I regret the people I hurt along the way."
On his third try at love, Kenny Rogers married Margo Anderson in October 1964. The pair again had a son together yet decided to part ways in 1976.
Not losing hope despite continuous failure, Kenny Rogers met Marianne Gordon. Flying on cloud nine, the pair quickly got married on October 1, 1977, and had a child together Christopher Cody Rogers.
Doomed to be alone yet again, the pair divorced in 1993 when Marianne discovered a secret lover hotline he had set up with a private 1-800 number that he would hand out to "beautiful women."
Do Not Miss: Mama Elsa Patton's Plastic Surgery: Have a Look at Her Before and After Pictures!
As surprising as it may sound, Rogers married for the fifth and the last time to Wanda Miller on June 1, 1997. The fifth time turned out to be the charm for the singer! He finally found his forever love and had 2 children with her. The couple stayed married for 22 years until his death on March 20, 2020.
Despite having a hard love life, Kenny Rogers finally died being in love, happily with his family.
Visit Weight & Skin for more plastic surgery stories of your favorite celebs.