Kanye West has recently been accused of receiving BBL (Brazilian Butt Lift) since many people believe his butt looks suspicious in some of his outfits. However, the Donda rapper has yet to respond to the rumors.
Kanye West has been constantly making headlines ever since Kim Kardashian filed for divorce in February 2021. In the meantime, the Donda rapper has made multiple girlfriends. He is currently dating Bianca Censori.
Apart from everything he does to humiliate Kim, his attire has gotten a lot of attention in recent years. From wearing weird shoulder pads to skintight leggings, Kanye has been doing all to find inner peace.
On the other hand, many people wonder if Kanye West has received BBL as they believe his butt looks way too bigger in some of his outfits, especially in the skintight leggings. Well, we've got you covered.
Previously, we touched on the plastic surgery efforts of Brooklyn & Bailey and Kelly Jones. 
Kanye West Has Been Accused of Receiving BBL as His Butt Looks Suspicious in Some of His Outfits!
Kanye West surely looks like he has gotten BBL (Brazilian Butt Lift) in some of his outfits. In May 2023, a lot of people claimed that the 46-year-old rapper's but looked comparatively bigger when he wore the black skintight leggings.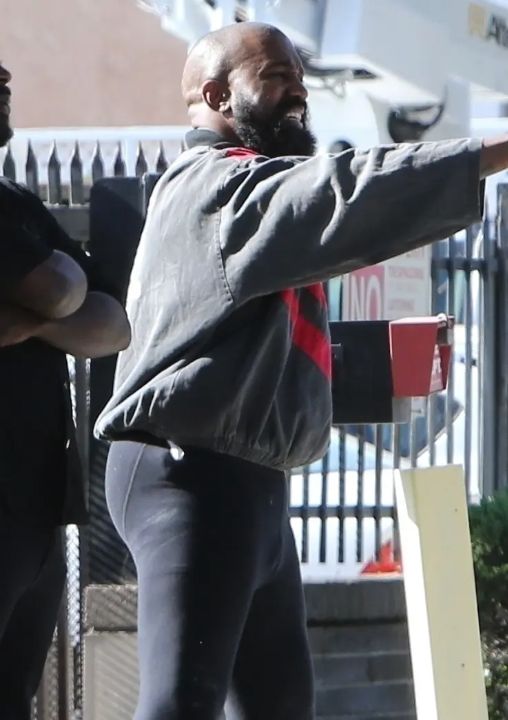 Kanye West has yet to respond to getting BBL rumors.
Image Source: Page Six
There is no doubt his butt looked suspicious when he flaunted that particular outfit. It almost looked unnatural. Most people had their eyes on his butt than his weird shoulder pads and sock boot. However, Kanye has neither accepted nor denied the rumors yet.
Since we're not very used to him wearing tight attire, there's a chance we may not have gotten the chance to see the real size of his butt. However, we wouldn't be surprised if he has received a BBL. He is Kanye West after all. He is renowned for doing unusual things aside from rapping.
The popularity of BBLs has increased among men as well, despite the treatment historically being more frequently linked with women. In this procedure, fat is moved from one part of the body to the buttocks in order to improve their size and contour. Men who want their buttocks to seem more defined or fuller may choose a BBL to get such effects. Liposuction is often used to remove extra fat from problem regions like the belly, flanks, or thighs, and then the fat is injected into the buttocks to improve their volume and form.
In addition to his uniqueness, Kanye West has been a straightforward guy forward. He never hesitated to speak out the facts. We believe he would have announced it to the public if he had received BBL. Nevertheless, we will get back to you as soon as we get any further updates.
Young Thug Calling For Kanye West Time and Again!
Young Thug took to social media on Saturday to try to get in touch with Kanye West shortly after the release of his most recent full-length album, Business Is Business. "Kanye," wrote Thug on his Instagram Stories. "Answer the f*cking phone. It's business."
Later, the YSL rapper went into Twitter and made a joke about how West would still see it even though Ye hasn't been on the platform in a while. He wrote, "Kanye doesn't have a Twitter but somehow he'll see this tweet.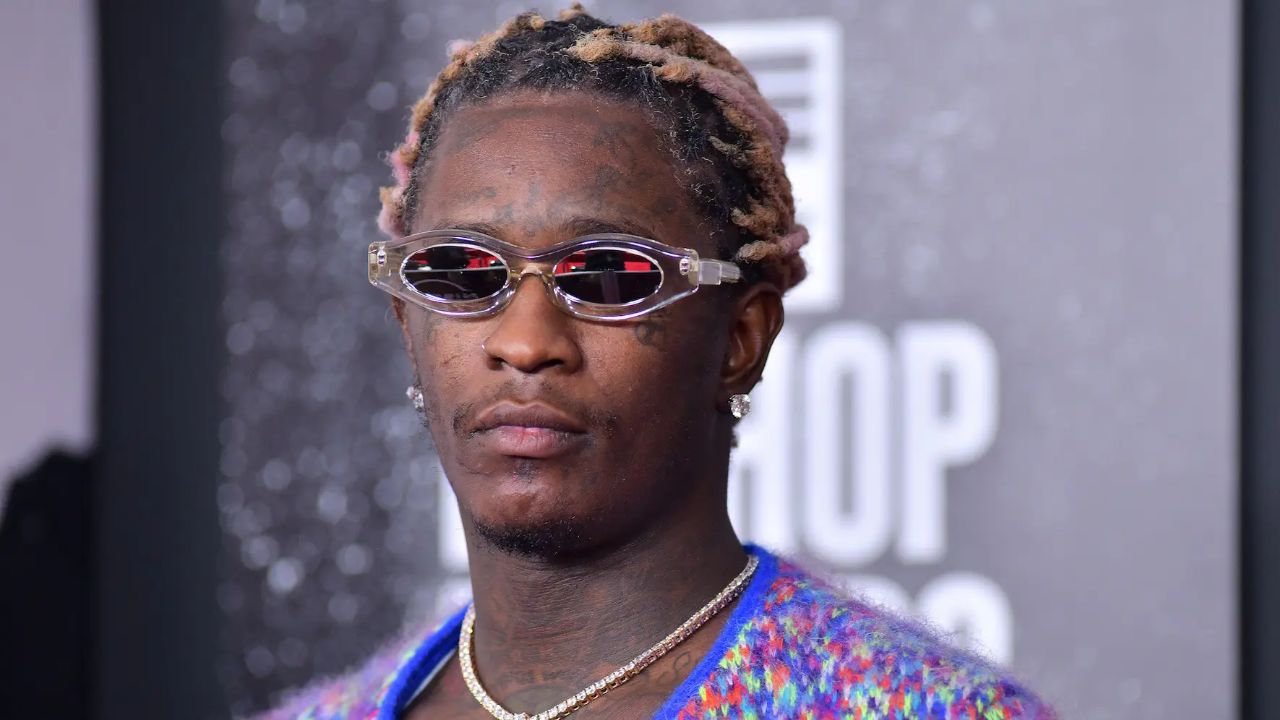 Fans believe Young Thug wants to collab with Kanye West again.
Image Source: WireImage
Fans believe that Thug's attempt to get in touch is an attempt to work together, as they have done previously, most notably on "Remote Control" and "Remote Control pt 2," two songs off Ye's 2021 album, Donda. And Thug has been active on social media, days after making a comeback with his first full-length release following his incarceration on gang-related criminal charges.