Everything you need to know about Drake's new girlfriend Johanna Leia's alleged multiple plastic surgery procedures. Have a look at her before and after transformation in appearance.
Born on 19th February 1981, Johanna Leia is a TV personality and an ex-model who joined the cast of the Lifetime reality show Bringing Up Ballers with her son Amari Bailey.
She previously worked for Ford and Wilhelmina Models. Later, she started a youth basketball camp labeled Superstar.
Recently, Johanna Leia is the subject of plastic surgery rumors on the internet, following her highly-speculated dating endeavors with Drake. Has she gone under the knife? Let's discuss.
Has Johanna Leia Had Plastic Surgery? How Did She Look Before?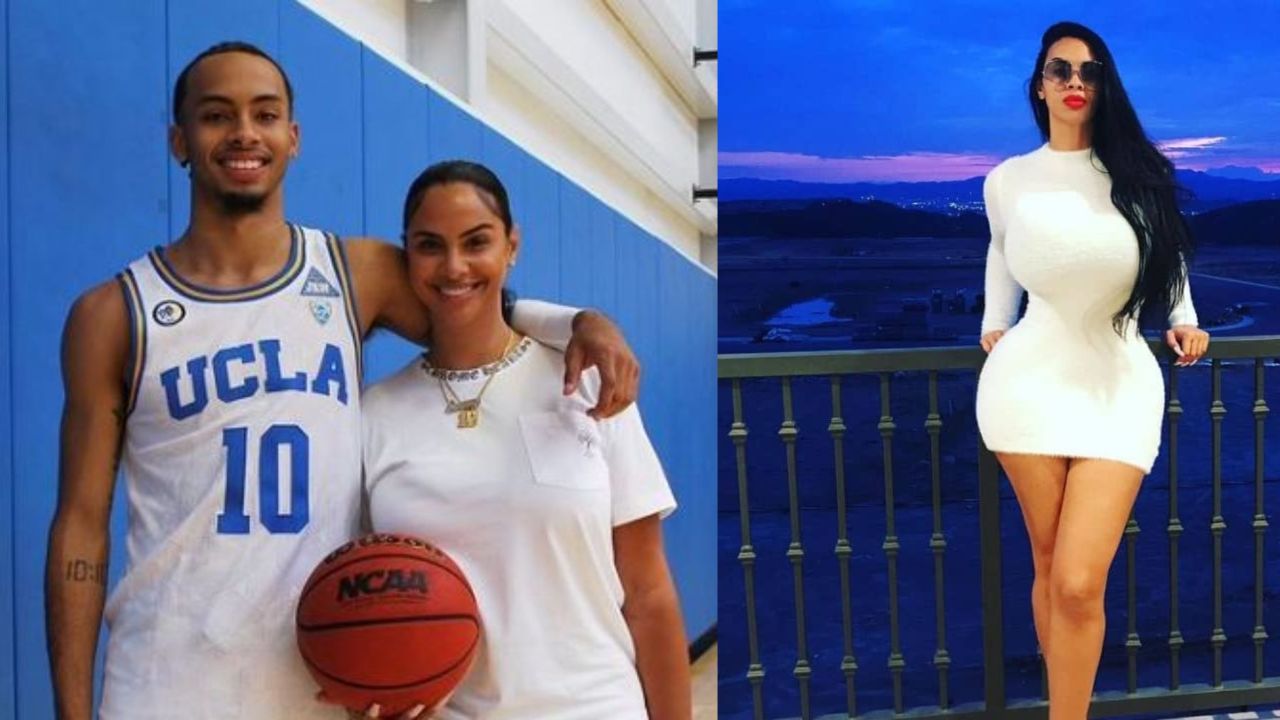 Johanna Leia before and after alleged plastic surgery procedures.
Image Source: Weight & Skin
Has Johanna Leia undergone plastic surgery? Amari Bailey's mom is well-known for her curvy physique, but she's reluctant to speak publicly about her alleged cosmetic enhancements.
Former model and television personality, by profession, Leia is popular for her role in the reality series Bringing Up Ballers.
You Might Like: Terry Dubrow's 'Botched' Plastic Surgery – Fillers, Regrets, Disapproval!
Needless to say, Johanna Leia is assumed to have had surgical alterations since she's gotten in the public eye more than ever. Several users on the internet claim she underwent multiple cosmetic procedures to improve her appearance. They presume she had a boob job and buttock fillers.
Johanna looks to have transformed a lot in recent years, giving rise to such accusations. There are also rumors that she had lip fillers and facial surgeries.
Leia is 40 years old, yet her look bears little resemblance to that. In fact, she seems to have no wrinkles on her face right now.
All of this, however, is merely guesswork and gossip. Johanna has yet to say anything about it.
Meanwhile, one of the reasons Johanna's plastic surgery is making rounds is the fact that she's been in a relationship with Drake for months, or at least that's what TMZ claims. Moreover, the rapper's been serving as a mentor to Leia's basketball prodigy son for months.
Also See: 'The Tomorrow War' Chris Pratt's Plastic Surgery – Potential Rhinoplasty aka Nose Job?
According to sources close to the couple, they stumbled across each other months ago via high school basketball — Johanna's kid, Amari Bailey, is a budding star — and the connection evolved from there.
Apparently, Drake and Amari hit it off, and Drake has given the kid financial, celebrity, and life advice in general.
Drake Rents Out Dodger Stadium for Cozy Date with Rumored Girlfriend Johanna Leia
Rarely has someone been so certain of reaching first base. Last week, renowned rapper Drake took his dating game to the next level.
A Los Angeles TV helicopter caught him and model, Johanna Leia, on their own at a cozy table along the third baseline at Dodger Stadium. There was what appeared to be a complete bar nearby, as well as a man waiting to serve them.
The pair also wore custom-made Dodgers shirts, hers with the word "Johanna" and his with the word "The Boy." They both had the number eight. (The current player sporting the #8 is Zach McKinstry, who is either flattered or concerned by this.)
Also Read: Fashion Designer Vera Wang's Plastic Surgery – The Untold Truth!
The Dodgers firm told ABC 7,
Drake made a sizable donation to the Los Angeles Dodgers Foundation in order to make his Dodger Stadium dinner date a reality.
Drake and Leia first made public appearances in June. She previously appeared on the reality program Bringing Up Ballers. Her kid, UCLA-bound high school basketball prodigy Amari Bailey, plays on the same team as LeBron James' son, Bronny.
According to Page Six, Drake, who's pretty well-known to be cheering on Bronny at matches alongside his pal LeBron, might have bumped into Leia at one of Sierra Canyon's high school fixtures.
Visit Weight & Skin for more plastic surgery stories of your favorite celebs.