Everything you need to know about Jennifer Franciotti's weight loss, diet plan, and fitness routine in 2021. Have a look at her before and after pictures.
Whenever a TV journalist undergoes noticeable weight loss or alleged plastic surgery, viewers can't help but get curious about the endeavors that led them to do so.
Jennifer Franciotti is the most recent news anchor, who has become the subject of apparent physical transformation. How many pounds did she shed in 2021? Let's find out.
Jennifer Franciotti's Weight Loss in 2021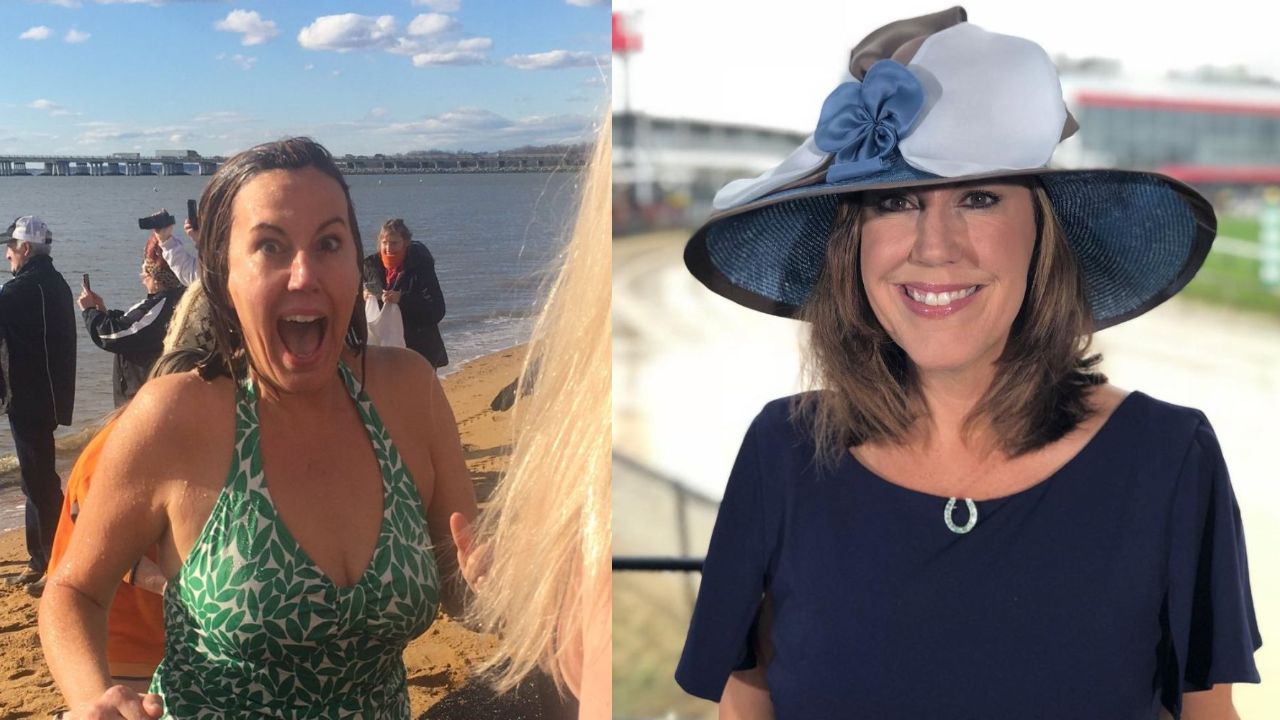 Jennifer Franciotti before and after weight loss.
Image Source: Weight & Skin
Jennifer Franciotti has undergone weight loss and weight gain so many times in her life that she's lost count by this point. Back in 2019, when she had just dropped 25 pounds, the news reporter told Baltimore Magazine:
I've gained and lost 25 pounds so many times in my life. I've struggled with my weight my whole life—I've been lucky that it's never gotten so high that it has affected my career—but I've been able to keep it off this time.
In the same interview, Franciotti also revealed her mother handed her a package of recipes when she left home for the first time.
You Might Like: Adamari Lopez's 20 Pounds Weight Loss Journey Thanks to Weight Watchers
When it comes to physical fitness, Jennifer works out every day on top of preparing meals for her busy days, which begin when she leaves home at 2:50 a.m. to go on air at 5 a.m.
Franciotti, a product of Northwest Missouri State University, has worked with WBAL for 19 years and counting, but she stumbled into news reporting by chance.
She recalls,
I had no idea what I wanted to do. My mom had the course catalogue to the university, and one day she opened the catalogue and saw 'broadcasting,' and she said, 'You'd be good at that.' And I was such a rule follower and so close with my parents, I figured that they knew what was good for me. So, I was like, 'Okay.'
One of her favorite memories as a correspondent at WBAL was soaring with the Blue Angels six years ago.
She says,
They put a GoPro on my head, and I was smiling the whole time.
Her happy spot, though, is back on solid ground with Mike, her 17-year-old daughter Olivia, her mutt Leila, and cat Kit Kat. Franciotti is frequently spotted in the kitchen preparing nutritious dishes ranging from a taco soup spin on a Weight Watchers staple to lasagna.
Also See: Mark Mangino's Weight Loss – How Many Pounds Did He Lose?
Needless to say, Jennifer Franciotti actively seeks to maintain her physique and undergoes weight loss whenever she deems necessary. The same remains true for her most recent slimming down in 2021, however, the precise pounds she lost are yet to be revealed.
Who is Jennifer Franciotti?
Jennifer Franciotti has been serving as a weekday morning reporter and weekend morning presenter for WBAL-TV for nearly two decades.
After almost three years in the air delivering helicopter traffic updates for the station via Metro Networks, she became a part of the morning news in 2001. Jen is a die-hard Baltimore Ravens fan!
Also Read: Keely Shaye Smith's Weight Loss in 2021 – Check Out Pierce Brosnan's Wife Before and After Photos!
She has been a super plunger for the Special Olympics of Maryland for the past ten years, raising funds by diving in the Chesapeake Bay 24 times in 24 hours.
Jen resides in Westminster with her husband, Mike, their daughter, Olivia, and their cats, Kit Kat and Leila. Jen enjoys reading, going to Ocean City, and binge-watching Netflix when she is not reporting the news.
Visit Weight & Skin for more weight loss stories of your favorite shows.