Everything you need to know about Jason Kaplan's 100 pounds weight loss journey, diet plan, and fitness routine. Take a glance at his before and after pics.
Jason Kaplan's house is now free of junk products, but he told Howard Stern back in January that this wasn't always the case when he was a teenager working the late-night shift at Roy Rogers and bringing home as much bacon cheeseburgers and fried chicken as he wanted.
Meanwhile, Jason was declared Employee of the Month on several occasions, despite sneaking out plenty of food to fill a second fridge at his parents' house.
Many of his colleagues didn't even turn up for their shifts, indicating that it was a low bar to reach. Jason also admitted to Howard that he was slimmer and more attractive back then, which turned out to be a double-edged sword.
Let's have a complete overview of Jason Kaplan's 100-pound weight loss journey, and impressively, he's already more than halfway there.
Jason Kaplan's Incredible 53 Pounds Weight Loss – What's the Secret?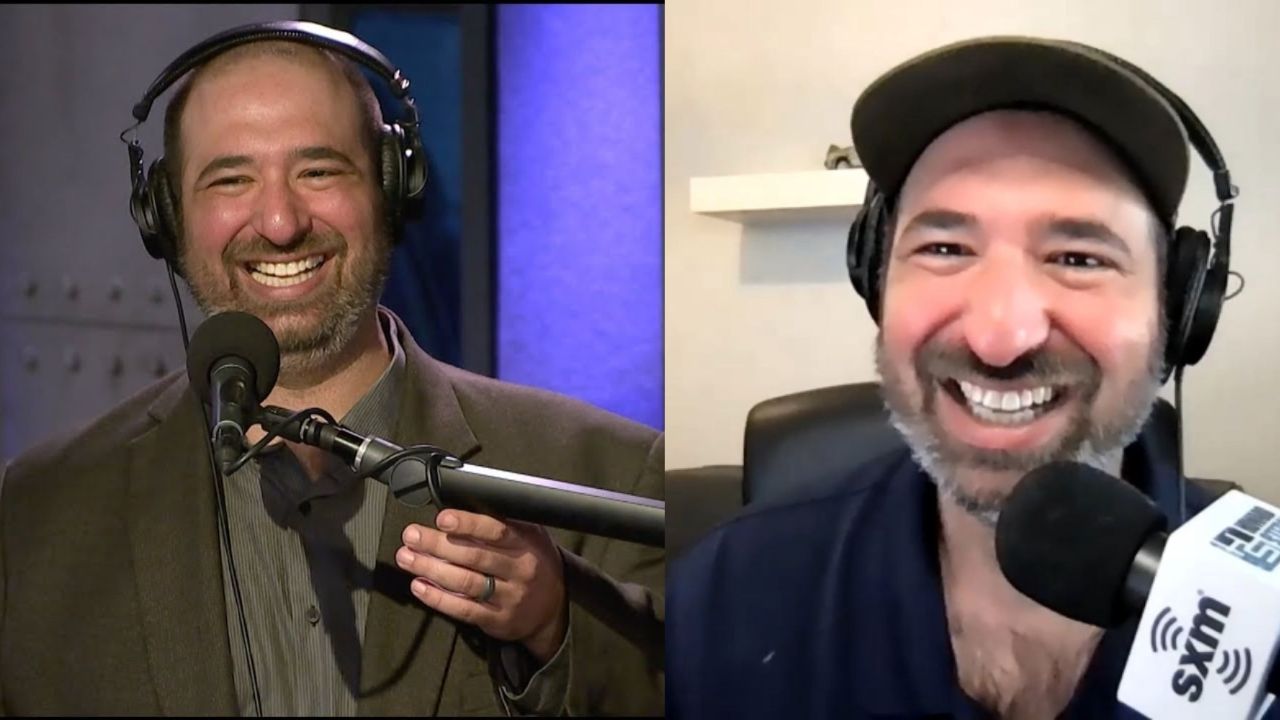 Jason Kaplan before and after weight loss.
Image Source: Weight & Skin
When it was announced this week that Jason Kaplan, staff on The Howard Stern Show, had shed 53 pounds after enrolling in a weight loss program at the beginning of this year, all eyes were on him.
Howard was astounded when his long-time employee displayed his success, saying:
Look at Jason's face. That belly's down, look at that.
Will Murray was astonished by how huge Jason's clothing now appears on him when he saw him at a formal occasion lately.
You Might Like: Full Story on Kathryn Hahn's Weight Loss – Has the 'WandaVision' Star Shed Pounds?
He observed,
He's like wrapping the belt around his waist twice. It looks ridiculous. Like, he could just go buy a pair of pants.
Jason, who hopes to undergo 100 pounds of weight loss overall, clarified why he decided to put off purchasing a new wardrobe.
The thought of being able to wear clothes that fit is amazing … I have a whole drawer of shirts that just stopped fitting that I've broken into now and they fit pretty well.
Jason's accomplishment has been attributed to a full diet modification, besides his elliptical machine workouts.
Also See: YouTuber Boogie2988's Weight Loss Journey Aided by Gastric Bypass Surgery
He admitted,
I am learning so much about my relationship with food during this entire thing. It made me really realize that I was looking at every meal as an opportunity to celebrate and make myself feel better. I don't even put the mustard on my broccoli anymore, now it's too much taste for me.
Despite the praise, Howard's stylist, Ralph Cirella, rang in to voice his displeasure. He insisted,
Don't congratulate him, he stopped eating voluminous amounts of food … that's what you're supposed to do.
Ralph then attacked Jason's verbiage:
Don't call it a journey, I hate that f&&&ing expression … you lost weight, it's not a f&&&ing journey.
Well, it's fair to say not everybody is a fan of Jason Kaplan's remarkable weight loss journey.
Also Read: Jose Figueroa Jr.'s Amazing 66 Pounds Weight Loss – How Did 'The Voice' Alum Slim Down?
Jason Kaplan Had Joined Nutrisystem in a Bid to Get Healthy
It's no mystery that Jason Kaplan has battled with his weight for a long time, and he's now willing to do everything it requires to lose weight, including embracing Nutrisystem.
The Stern Show staffer admitted to Howard,
I'm already miserable about it. I need the Nutrisystem to kind of readjust. I have been trying recently and I just got to the point where like, I'm a baby, yes, just send me the food, tell me what to eat, and I will try to stick to this and see if something happens.
Howard jokingly warned,
They don't give you a big portion – order a double amount, or triple. Wait until you see the small portions.
Gary Dell'Abate, the show's executive producer, spoke up about his own interactions within the show.
I'm warning you right now it's portion control.
He gave Jason some advice before recalling the first meal set he got in the 1980s.
In my mind, in the box was a bunch of stuff to mix to make a giant pizza … it was a little pita about the size of a softball.
Jason had gotten more intense with his fitness routine, working out on his elliptical machine at least three days a week with the goal of losing 100 lbs.
Do Not Miss: Tess Holliday's Weight Loss Journey – Caused by Anorexia?
Being proud of the equipment, he said:
Shockingly, I've been using it. I couldn't get through 10 minutes without having to take a break the first time I got on it … but now I can go 20 straight minutes.
Looks like he's well on his course to achieve his ambitious goal.
Visit Weight & Skin for more weight loss stories of your favorite celebs.