Grab all the details of Finding Bigfoot star James Bobo Fay's weight loss journey by inspecting his before and after physical transformation. How many pounds did he lose?
If you're familiar with Finding Bigfoot on Animal Planet, you may well be aware that the show follows four investigators and adventurers exploring possible signs of Bigfoot, a crypt species that is thought to be residing in the forests of the United States and Canada.
Although the Finding Bigfoot team never caught visual proof of the creature's presence, the program received strong ratings and was a high earner for Animal Planet. Premiering on 29th May 2011, the final season and the 100th episode aired on 27th May 2018.
The show never doubts the existence of Bigfoot but instead documents the unsuccessful search attempts of the team and the analysis of possible facts in a bid to confirm the existence of the beast.
One of the investigators is James "Bobo" Fay, who is recently the subject of weight loss curiosity among fans. How many pounds did he shed? Plus, what is he up to these days? Let's find out.
James Bobo Fay's Weight Loss – Did the 'Finding Bigfoot' Star Shed Pounds?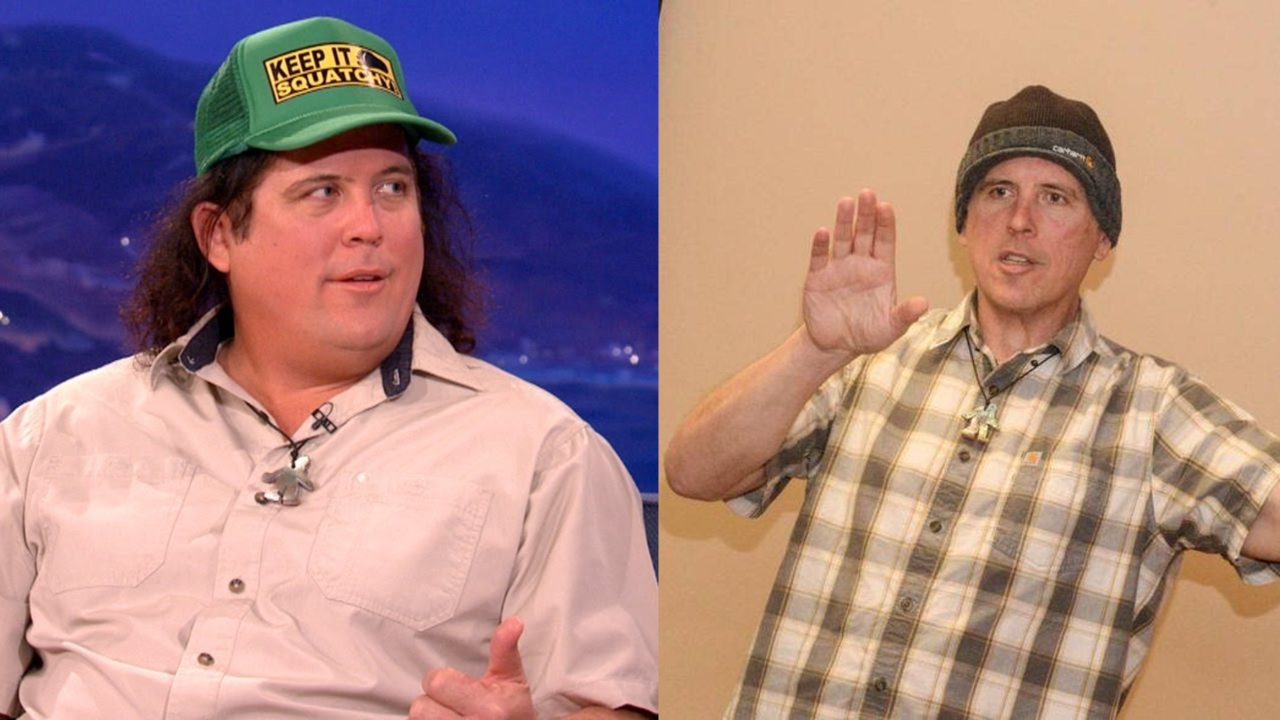 James Bobo Fay before and after weight loss.
Image Source: Weight & Skin
People speculating the physical transformation of their favorite television stars is nothing new. James Bobo Fay is the latest name who is at the forefront of weight loss speculations on the internet.
Taking a quick glance at his current appearance from his Finding Bigfoot days makes it quite obvious he's shed pounds in recent years.
Back in January 2020, Bobo made his appearance as the featured speaker at the Starved Rock Lodge paranormal symposium. Fans who were familiar with seeing him on Finding Bigfoot were surprised to see Bobo's amazing weight loss transformation, and he seemed to be fitter at the event.
You Might Like: Amber Scholl's Weight Loss – The Truth About Her Body!
He had also shaved his iconic long hair but carried a fascination for his "Sasquatch" style hats.
Finding Bigfoot concluded on 27th May 2018. After airing 100 episodes, the Animal Planet show bid farewell with a two-hour grand finale.
Bobo and his gang never found Sasquatch in the television show, but Bob recently stated the evidence of the legendary creature is genuinely here, and he's eager to reveal it.
Meanwhile, James Fay is yet to address his weight loss despite the fans' curiosity to learn his diet plan and fitness routine.
'Finding Bigfoot' Hunter James Bobo Fay is Still Hunting the Mythical Creature
It's convenient to laugh at people who are curious about paranormal or grotesque findings that defy conventional logic. We're sure that James "Bobo" Fay on Finding Bigfoot still struggles with the same skepticism and mockery.
In the meantime, viewers of the show are curious to know what happened to the monster hunter.
Also See: Elle Simone Scott's Weight Loss Surgery Following Ovarian Cancer Diagnosis
Although we can't talk for the authenticity of all paranormal programs, we suggest that a simple way to tell whether or not something is bogus is to assess the passion that somebody has about discovering the truth on whatever topic they're investigating.
Bobo is definitely one such individual who is completely invested in learning the truth. Despite being a vibrant character, Bobo is incredibly serious about his Bigfoot research.
The resident of Manhattan Beach, California, has been intrigued with Sasquatch his whole life. Back when he was a college student and whenever he wasn't attending classes or doing assignments, he was out in the woods searching for signs of the infamous furry beast.
Once he had completed his education, he continued to work as a logger and set out to work with Native American crews to discover more about the stories surrounding the legendary being.
With much thought, he took jobs and employment opportunities that would help him to get closer to solving the Bigfoot myth. Whether it was constructing roads along northern California or taking up the profession of a commercial fisherman in the area, Bobo devoted his life to collecting proof of the beast.
Also Read: Salma Hayek's Weight Loss Journey – The Full Story!
He claims his first encounter happened in 2001 when he and his fellow investigator John Freitas were searching for Bigfoot.
For now, he's working as a commercial fisherman and taking on other freelance work in Northern California that encourage him to speak to people and listen to the monster's eyewitnesses in hopes of obtaining conclusive evidence of Bigfoot's life once and for all.
Will Finding Bigfoot Return to TV?
Speaking during his appearance at the "History & Mystery Weekend" event, James Bobo Fay shared recordings that he believed were Bigfoot sounds and shared photographs of his journeys in pursuit of the creature.
The television star also said he's actually talking to the broadcasters, and there may well be a show pick-up, so if you've been eager for a new season, you might just get lucky!
Do Not Miss: Comedian Michelle Collins' Weight Loss – What's Her Diet Plan & Fitness Routine?
You can stream Finding Bigfoot on Animal Planet and Hulu.
Update: "Finding Bigfoot" has discovered new life on Discovery+. The show, which ended back in 2018, received a new two-hour streaming special, "Finding Bigfoot: The Search Continues."
Visit Weight & Skin for more weight loss stories of your favorite celebs.