Jai Nice before and after plastic surgery is currently trending. Breast implants are the most obvious cosmetic treatments she's had. What else has she changed?
Having a romance in the public spotlight can be stressful. Not only do you end up dealing with the regular highs and lows of a relationship, but you also have to cope with comments on your love life from critics you've never seen.
This has been an issue for Jai Nice all throughout her dating life with rapper Gunna. The pair made their relationship official in 2019 and has since faced a barrage of criticism from the press.
Meanwhile, Jai Nice is currently the subject of plastic surgery accusations, too. How many cosmetic procedures has she had? Let's dig deep.
Jai Nice Before and After Plastic Surgery – What's the Tea?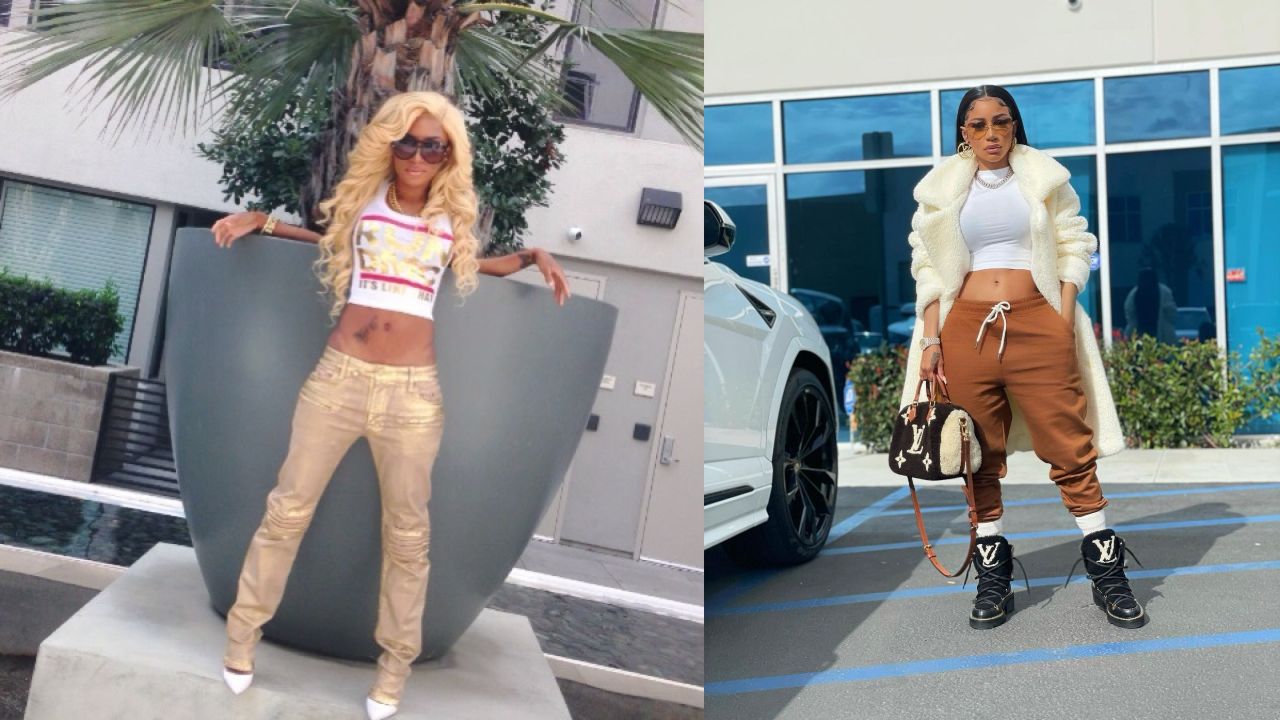 Jai Nice before and after plastic surgery.
Image Source: Weight & Skin
While the Instagram celebrity has not confirmed to undergoing any form of plastic surgery, some have stated that Jai's statements cannot be taken seriously. At the start of 2020, the rumors picked up speed.
The fashionista once captioned some images of herself, writing:
Your favorite or best surgeon in the world could never. FYI I ain't never touched my face, had a bbl or lipo now you figure out the rest.
Jai Nice stated unequivocally that she never made cosmetic enhancements on her lips, face, or back.
You Might Like: 'Myth & Mogul' John DeLorean's Plastic Surgery – Why Had DMC Owner Changed His Jaw?
Nice added in the caption,
I went under the knife for breast and that's it.
However, other individuals could tell for themselves that her body, aside from her boobs, had changed significantly. Fans and followers shared the post on Twitter to assess her confession.
A user claimed,
It's none of our business but doesn't get on the internet just straight-up lying.
Other followers also commented in the thread about the lies she told in the post.
Another added,
Bigggggg lies! She always had swag but used to have the body like a little boy. She doesn't have to lie like this.
Many agreed with these points of view.
Her appearance was likewise not as natural as it had been. People spread stories about liposuction, buttock implants, and facelifts. Her lips are fuller and flatter than before. Her brows and nose appear to have been affected by the facelift as well.
Also See: Haley's Plastic Surgery from Hooked on the Look – The Unspoken Truth!
Her skin tan has also given her a completely different appearance than previously. Aside from that, the heavy makeup on her face has rendered her look more artificial.
To conclude, the internet has made various assumptions regarding her plastic surgery, which she has denied, with the exception of work on her bosoms.
Who is Jai Nice?
Born on 25th July 1990 in Ohio, Jai Nice is a style guru and social media celebrity known as the director and proprietor of the online fashion business Kloset Envy.
Her stylish social presence has impressively landed her more than 2.2 million Instagram followers.
Prior to fame, she first became interested in fashion when she was studying in middle school. Then, as a grownup, she founded Kloset Envy to market secondhand clothing.
Also Read: Laura Fine-Baker Actress Monet Mazur's Plastic Surgery – Did the All American Star Get a Nose Job?
She began her titular fashion YouTube channel in July 2015.
When it comes to her family life, Jai Nice was born in Ohio and afterward moved to California. She has a daughter whose identity is still unknown.
Visit Weight & Skin for more plastic surgery stories of your favorite celebs.