All the facts behind HoYeon Jung's multiple alleged plastic surgery procedures. Have a look at the before and after pictures of the Squid Game star on Netflix.
Squid Game, Netflix's blockbuster K-drama, doesn't have many heroes. The gripping show follows numerous people in financial meltdown as they willfully play a lethal Game for the opportunity of literal riches, a $38 million jackpot.
The show's protagonists are mostly in the gray region, neither virtuous nor evil, noble nor selfish. Fans, on the other hand, have grown to feel strongly about several of the main characters, particularly Kang Sae-byeok, a North Korean defector who seeks money to reconcile with her family.
In her first cinematic role, renowned model HoYeon Jung plays Sae-byeok. Her fearless and compelling performance has catapulted her to the series' breakthrough star, and we can't wait for her to take over the Korean entertainment world.
Recently, however, HoYeon Jung has become the subject of plastic surgery speculations on social media. Has she gone under the knife? Let's discuss.
HoYeon Jung's Plastic Surgery is Making Rounds Following Her Appearance on Squid Game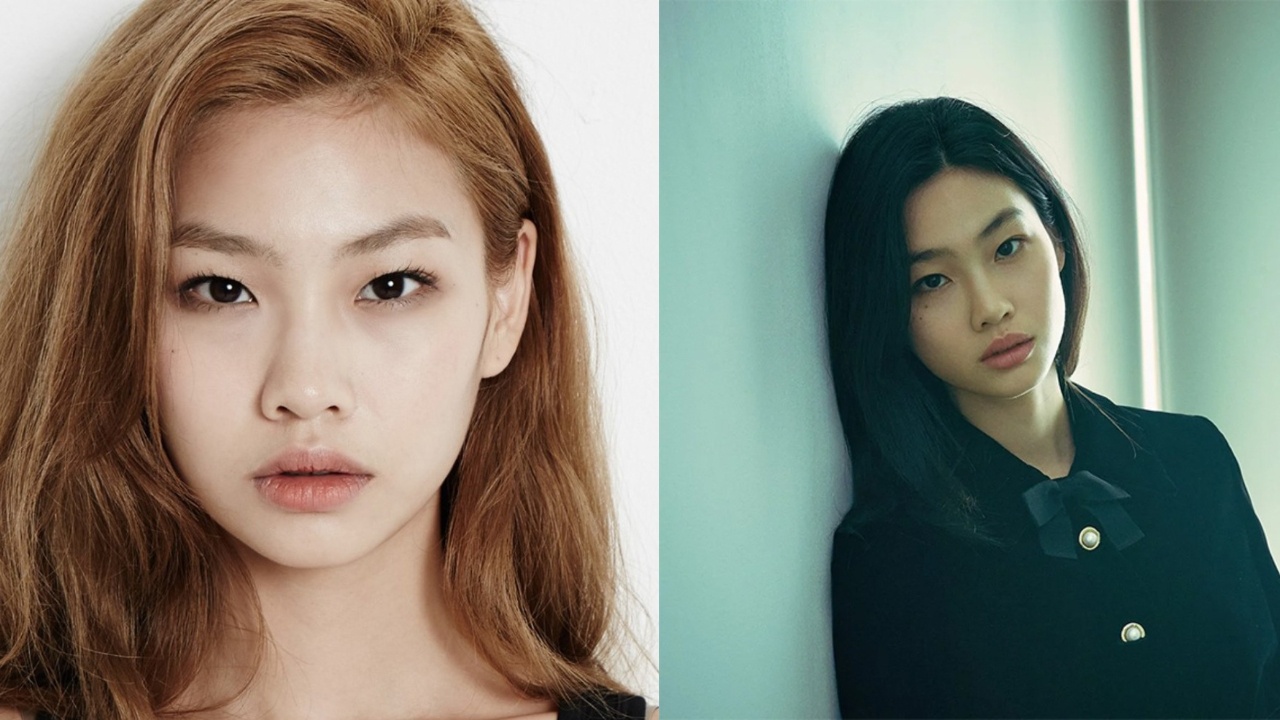 HoYeon Jung's plastic surgery is trending since her performance on Squid Game.
Image Source: Weight & Skin
HoYeon Jung's plastic surgery is trending on the internet since she left her mark in the latest Netflix drama series Squid Game.
It's no secret that Korean celebrities are notorious for cosmetic alterations, so the rumors about HoYeon Jung's surgical enhancements hardly come as a surprise.
You Might Like: Brittany Aldean's Plastic Surgery – How Many Cosmetic Changes Has She Made?
In fact, South Korea is known to be the plastic surgery capital of the world. Gangnam, a high-status district, is said to have 500 beauty centers on its own.
Meanwhile, HoYeon Jung has alleged had multiple plastic surgery procedures. One of them is believed to be double eyelid surgery. It is the most common technique that eliminates extra fat to attain the ideal double eyelid.
The popularity of this operation is not limited to Korea; roughly 15% of all plastic surgery procedures performed worldwide are double eyelid surgeries.
Likewise, the actress is believed to have performed a jaw reduction surgery, which includes shaving off part of the mandible to create a thinner jawline.
The third alleged procedure that HoYeon has had is an eye-widening procedure, which is performed to transform one's eyes much larger.
Many individuals will have this operation done in conjunction with double eyelid surgery. The edges of the eyes are chopped here so that they are longer laterally, making the eyes appear larger and wider.
Furthermore, some believe the Netflix alum has had Rhinoplasty, also known as a nose job, a treatment that is done to make the nasal bridge more prominent.
Also See: Ariana Grande's Plastic Surgery Rumors Gather Pace While She Looks Different on The Voice 2021
The nose is one of the most important aspects of judging beauty in Korean culture. Needless to say, most Koreans aspire to have a high nose bridge, which rhinoplasty can provide.
Last but not the least, Jung looks to have had a forehead augmentation. It is a straightforward operation in which a smoother, fuller frontal implant is put into the person's forehead. Koreans believe that a rounder brow contributes to a more youthful look.
HoYeon Jung's First Acting Role is Squid Game on Netflix
HoYeon Jung was born in June 1994 in Seoul, South Korea, and began modeling at the age of 16. She finished second in Season 4 of the reality competition series Korea's Next Top Model in 2013.
In 2016, she debuted her international modeling career as a Louis Vuitton exclusive representative. She's enjoyed a remarkable rise since then, treading the runways for a number of fashion companies such as Chanel, Louis Vuitton, Prabal Gurung, Jeremy Scott, and Roberto Cavalli.
Also Read: Jeff Probst's Plastic Surgery – Why Does the Survivor Host Look Different?
In addition, Vogue Korea, Vogue Japan, CR Fashion Book, and Harper's BAZAAR Korea have all featured her on their covers.
Speaking with W Korea, which was translated by NME, the actress disclosed she was at New York Fashion Week when she was requested to put in a video tryout for Netflix's latest smash hit Squid Game.
She said,
I remember how I spent all my time reading the script apart from when I ate food. I sent the video in, and the director contacted me, asking me to meet in person. So I dropped everything and flew in right away.
She also recalls how she felt when she found out she had been cast in the drama.
When my CEO told me I'd been casted, the first thing I said was, 'Why?' I was so happy when I heard the news, but it was like a greater fear had taken over me. [I was like] 'Thank you very much, but I can do this?'
Squid Game premiered on Netflix on 17th September 2021.
Do Not Miss: Cassandra Peterson's Plastic Surgery – The Untold Truth of the Elvira Actress!
Visit Weight & Skin for more plastic surgery stories of your favorite celebs.