During his seven-stone weight loss journey, Ed Gamble has spoken out about his Type 1 diabetes battle. He lost his extra weight in his early twenties by quitting binge eating, drinking, and engaging in physical activity. However, he was perfectly content, but when he was asked to appear on television, he decided it would be nice to lose a few pounds.
Ed Gamble is an English comedian best known for co-hosting The Peacock and Gamble Podcast and guest appearances on Mock the Week, 8 Out of 10 Cats, Would I Lie to You?, Mock the Week, and Taskmaster. He co-hosted the Elis James and John Robins Show on Radio X in 2017 and 2018, as well as the Off Menu with Ed Gamble and James Acaster podcast with fellow comedian James Acaster.
During his performances, the 37-year-old comedian who makes everyone cry with laughter sprinkles information about his personal life. This primarily refers to his weight loss journey and his battle with diabetes. He has struggled a lot with his health. So how did he lose so much weight? Here is everything about Ed Gamble's weight loss journey and his life with diabetes.
Don't forget to check out our other celebrity weight transformation stories: Kirsty Young, Naomi Long, and more!
Ed Gamble Lost 44KG Weight in His Twenties by Quitting Binge Eating, Drinking, and Engaging in Physical Activities
Ed Gamble's (@edgamblecomedy) 44kg weight loss was the result of simple lifestyle changes rather than a crazy crash diet whilst battling type one diabetes. His decision to lose weight came after he started getting fewer TV bookings. Ed, on the other hand, claims he never had low self-esteem.
He was perfectly content, but when he was booked for TV, he decided it would be nice to lose a few pounds. Gamble discusses his weight loss and his inability to purchase men's urban wear from River Island. In his early twenties, he reduced his 121kg body weight by quitting binge eating and drinking. He also enjoyed physical activity.
The English comedian also experimented with veganism for nine months before abandoning it. Slow-cooked meat has become one of his favorite foods. Gamble began running and has since run the London Marathon to benefit the Juvenile Diabetes Research Fund. His dedication to the cause stems from the fact that he was diagnosed with type 1 diabetes at the age of 13. The Great British Menu judge was noticeably bigger when he first started doing stand-up comedy. He didn't start taking care of himself properly until he was in his mid-twenties.

Ed Gamble before weight loss.
Source: Ketuba-art
Ed noticed the effect on his blood glucose level when he got on top of his diet to try to lose some weight. And he was well aware that they were much easier to control. When the comedian began to try to lose weight, he also gained a better understanding of his diabetes and diabetic control, which go hand in hand. He explained that once he began changing his unhealthy lifestyle, he felt more in tune with his condition. Since then, he has maintained a healthier weight.
The Mock the Week alum has since become more conscious of his blood sugar levels and has incorporated the experience into his standup routines. Ed frequently addresses his illness as part of his stand-up routines. He previously turned his illness into a comedy show, naming his 2019 tour Blood Sugar, which was released in 200 countries as an Amazon Prime original special. He manages the condition with the help of a glucose monitor. However, Type 1 diabetes is not associated with age or being overweight, despite the fact that weight gain is a common side effect of insulin therapy.
Meet Ed Gamble's Wife Charlie Jamison
Ed Gamble is married to his TV producer partner Charlie Jamison. Charlie is a television producer as well as an Instagram sensation, with over 20.6k followers. You can find her on Instagram at @charliejamison. Jamison posts update on her married life with Gamble on a regular basis, including their travels and adventures in London and other European cities. The couple now lives in London with their cat, @mycatpig, who has its own Instagram account.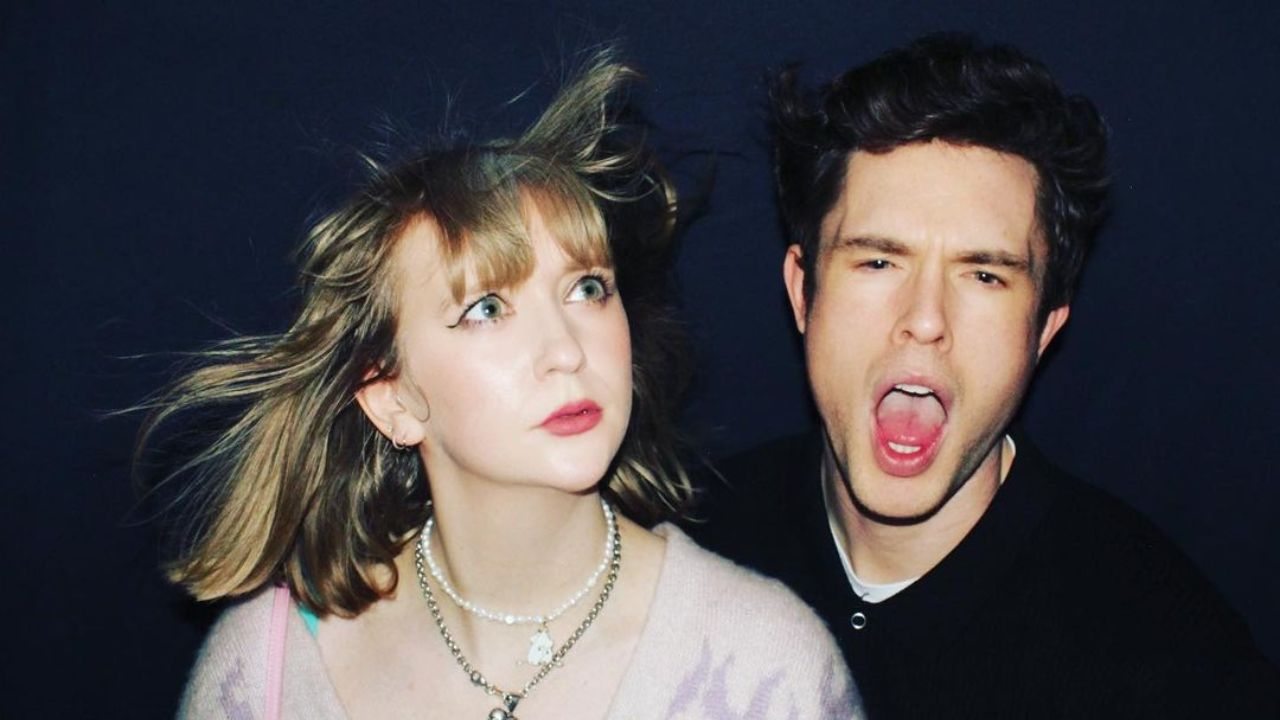 Ed Gamble with his wife Charlie Jamison.
Source: Instagram
The couple first met in 2010 when mutual friends set them up on a date. Gamble later proposed to Jamison in October 2018 while on vacation in Japan. After being in a relationship for 11 years, the couple married last year in September 2021. James Acaster, Josh Widdicombe, John Robins, and Suzi Ruffell were among those in attendance. The wedding ceremony was held at the opulent Hedsor House and Park in Buckinghamshire. The couple finally married after being forced to postpone their wedding multiple times due to the pandemic.