Everything about Shahs of Sunset Star Destiney Rose's plastic surgery procedures, which includes Botox injections and facial fillers. Have a look at her before and after pictures.
Destiney Rose was already quite familiar with the cast when she formally joined Shahs of Sunset in Season 7 (after previously serving as a mate in Season 6).
She instantly became a part of the gang since she knew Shervin Roohparvar and was friends with Reza Farahan since she was a little girl.
Shahs of Sunset season 9 premiered on Bravo TV this week, and with it came lots of new curiosities among fans. One of them involved Destiney Rose's alleged plastic surgery. What sort of cosmetic enhancements has she made? Let's find out.
Destiney Rose Underwent Plastic Surgery Accompanied By Shahs of Sunset's Golnesa Gharachedaghi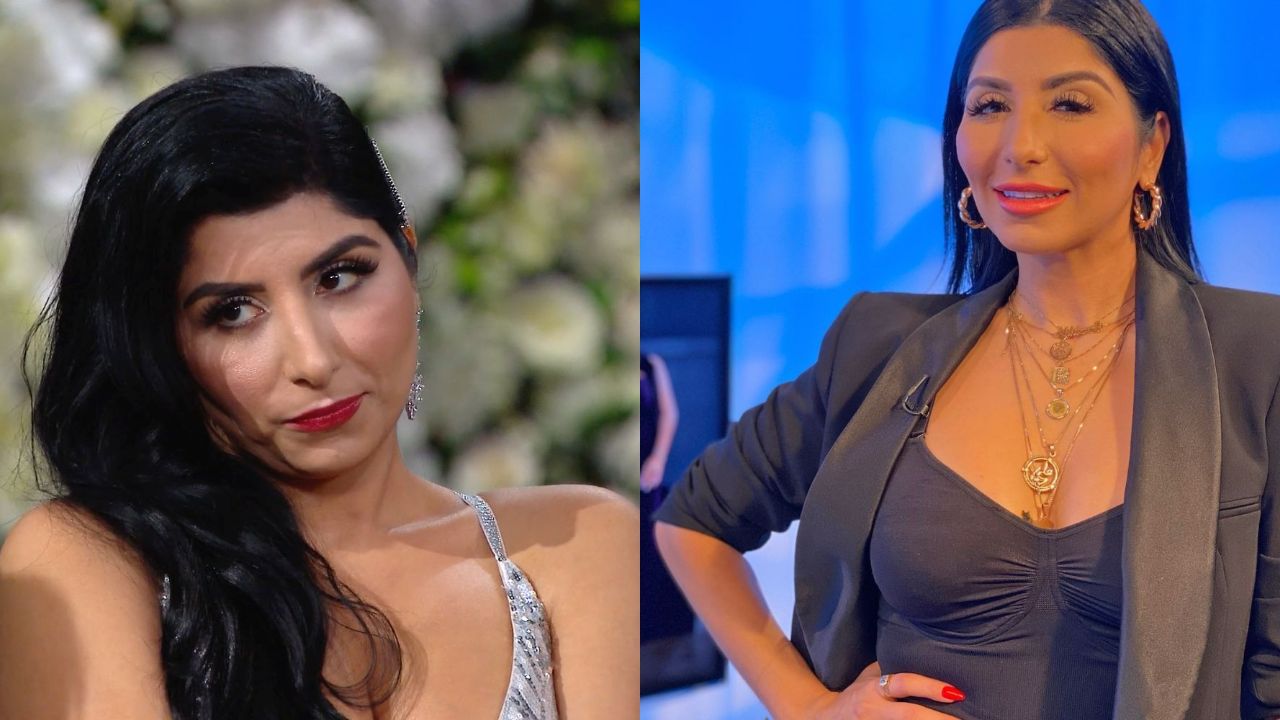 Destiney Rose of Shahs of Sunset before and after plastic surgery.
Image Source: Weight & Skin
It's no secret that Destiney Rose has gone under the knife for plastic surgery after she shared her 'first experience with cosmetic fillers' in season 8 episode 10 of the Bravo reality series Shahs of Sunset.
Golnesa Gharachedaghi and Destiney Rose are together at the scene in the surgeon's office. The former claims to be a veteran when it comes to cosmetic surgery while the latter had never done it in her life.
Golnesa is first up. After the doctor asks her what she intends to be done to her face, the reality star says, "Definitely Botox, and I want to pucker up, but I don't want a whole lot!"
You Might Like: Miranda Cosgrove's Plastic Surgery – Did the iCarly Star Go Under the Knife?
The doc then offers her numbing cream which she gladly accepts because she expects her to be a little more sensitive than normal.  And the whole process feels like therapy to her.
We can then see her receiving Botox injections on her face. Gharachedaghi says, "I started doing fillers when I was like 27. You feel amazing. You feel fresh. I had my checks, under my eyes, What else have I done? Lips and lots of other places."
The Shahs of Sunset clip shows Golnesa receiving injections that look pretty painful while Rose can barely look. After completing the procedure, Destiney calls Golnesa crazy, but she is up next.
As Destiney Rose gets ready, the doctor can sense the fear in her and tells her, "Don't be scared. I'm gonna put a little bit of numbing cream on you." All this while Golnesa is busy taking pictures.
The procedure couldn't be more hilarious because Destiney can't stop screaming and swearing as Gharachedaghi sees the funny side and begins laughing.
She says, "I haven't laughed this hard in God knows how long! I'm gonna wear diapers next time because I think I trickled a little bit. But after everything I've been through, this is exactly what I needed."
Also See: Audrina Patridge's Plastic Surgery – What's the Secret to Her Changing Looks?
Meanwhile, following the completion of the work on her face, Destiney Rose exclaims, "Oh, my God! Like if I kiss someone (with these lips), is it gonna be weird for me?" Golnesa assures her she's gonna completely feel it.
As far as her plastic surgery is concerned, Destiney from Shahs of Sunset has clearly had Botox injections, plus fillers on her lips as well as across her face.
Destiney Rose from 'Shahs of Sunset' – A Bit on Her Professional & Personal life
Just as Reza owns a hair care line and a real estate company, Mike is refurbishing an apartment complex, and MJ is a new mom, when Destiney Rose isn't working on Shahs of Sunset, she works as an event planner.
The 37-year-old reality star brought to life Liquid Sweets, a Los Angeles, Las Vegas, New York, and Arizona-based event company. In 2016, Destiney also arranged the baby shower for ex-Shahs of Sunset star Asa Soltan.
Destiney has over 10 years of planning experience, as per the Liquid Sweets website, and the firm has consulted on anniversary celebrations, showers, launches, and club activities. The name comes from the fact that the company focuses on making candy-themed drinks for events.
Also Read: Portia de Rossi's Plastic Surgery – The Complete Breakdown!
Destiney worked as a nightclub manager before starting her own venture, which helped her understand how to start her own party planning company.
Rose and Liquid Sweets orchestrated a dance for an MMA event on the stage. The Liquid Sweets Dolls are their dance team, and the Shahs of Sunset alum is adamant about making a good first impression, as the MMA stages a number of fights during the year.
On a personal level, since her co-stars have spoken about how private Destiney is about her personal situation, fans were taken aback when they saw her on the show flirting with Sara's brother, Sam.
Destiney notified Sara that she would continue texting and chatting with Sam after they met during the cast's trip to Las Vegas. Though Sara was upset, Destiney does not appear to be dating anyone right now.
On her social media pages, the reality star has made no mention of having a romantic partner.
Do Not Miss: Real Truth About Elon Musk's Plastic Surgery – Facelift & Hair Transplant?
It seems that Destiney is still sticking by her motto of caring just for herself, whether it's because she's choosing to be private following the repercussions from her tryst with Sam or perhaps because she's concentrating on herself and her company.
Shahs of Sunset season 9 premiered on Bravo on 16th May 2021.
Visit Weight & Skin for more plastic surgery stories of your favorite celebs.