David Hasselhoff's plastic surgery made rounds on the internet after he made a guest appearance in the CBS comedy Young Sheldon. The Baywatch actor admits to using Botox injections.
Young Sheldon has featured no lack of high-profile celebrity guests and cameo appearances over the course of four seasons on CBS so far, but the most recent one could be the best of the lot.
None other than Baywatch (1989-2001) and Knight Rider (1982-1986) star David Hasselhoff made an appearance in the latest episode of the hit CBS spin-off, and he was well suited to the role. Why? Because Hasselhoff was portraying the '90s version of himself.
Following his appearance on our screens, fans naturally gathered curiosity about his looks since he seemingly featured without the de-aging effect and yet looked great as if he was really the same person from the Baywatch era.
Many viewers are wondering about David Hasselhoff's plastic surgery endeavors. So, has he actually gone under the knife? We've covered all the details.
David Hasselhoff's Plastic Surgery – Admits to Using Botox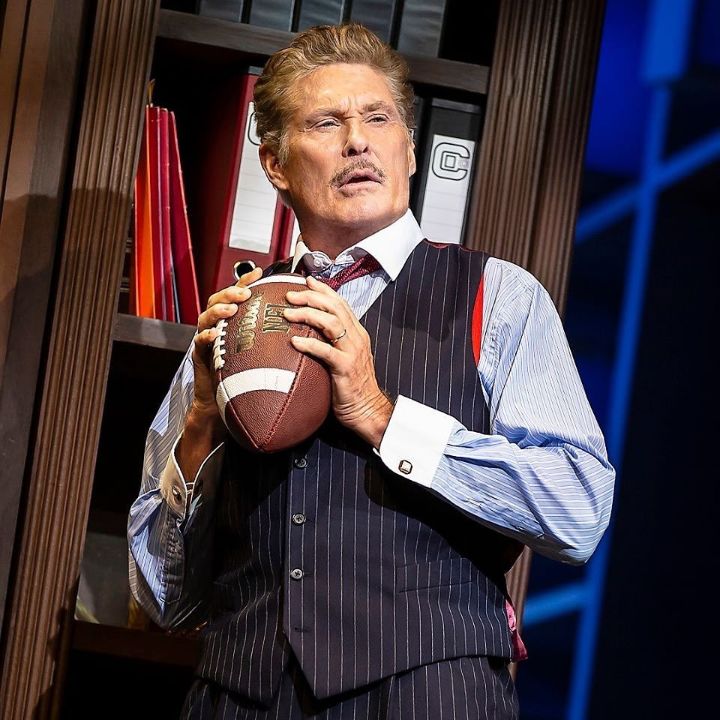 David Hasselhoff admits to using Botox injections.
Image Source: Instagram
David Hasselhoff is usually reluctant to speak about plastic surgery. He rarely ever entertains the talk of whether he's gone under the knife. However, back in 2006, the actor spoke to People where he discussed his cosmetic endeavors.
The Click star, 54 at the time, said:
I've never had anything like that. I have had Botox, everyone has. It's a shot. It takes out the frown. I haven't had that in a year. I take pride in that. I look great.
Hasselhoff added he's going to keep this natural until he has to. He referenced Clint Eastwood who he aspires to become, someone who "looks damn good" and the fact that he waited till he was 75.
Did David Hasselhoff Get Facelift Plastic Surgery for His 65th Birthday?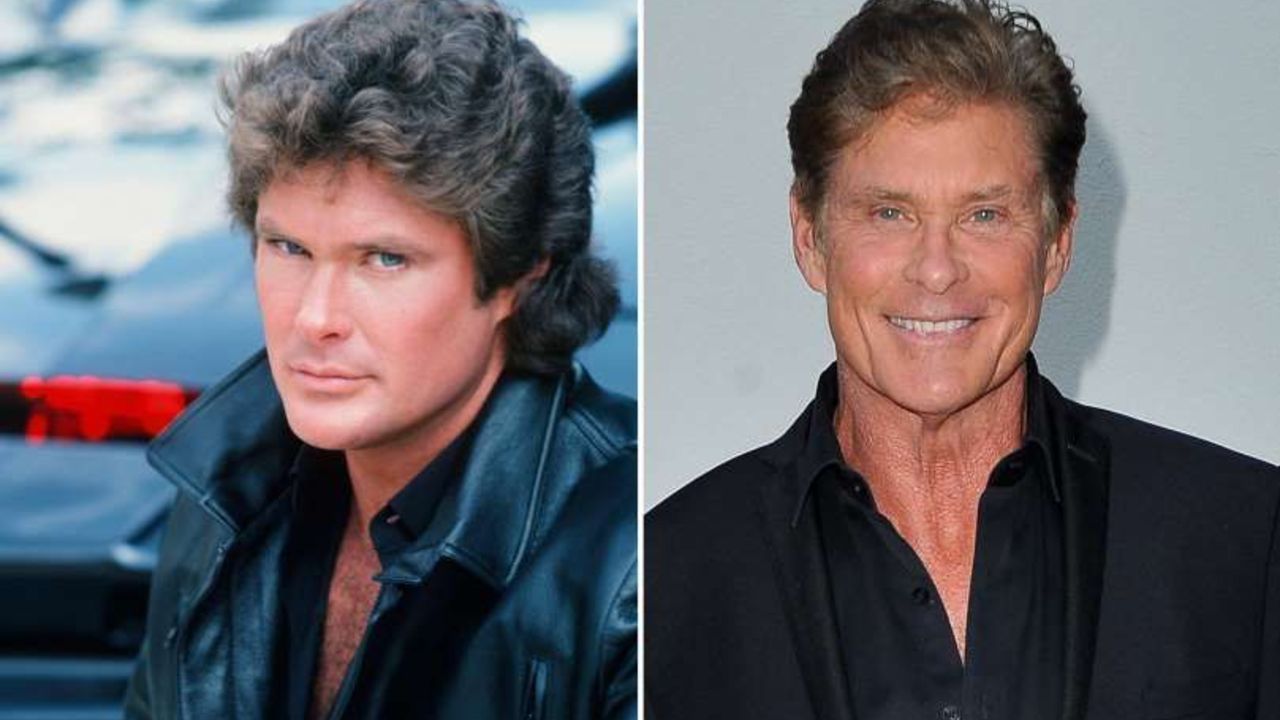 David Hasselhoff before and after alleged plastic surgery.
Image Source: Pinterest
Did David Hasselhoff actually celebrate his 65th birthday with a facelift surgery back in 2017? One of the recent tabloids at the time claimed the actor blessed himself with cosmetic surgery on his special day, but Gossip Cop debunked the claims.
The accusation was made in the pages of the latest recent issue of Star, which contained the humorous headline – "Hoff Hassled Over New Look."
You Might Like: Amelia Gray Hamlin's Plastic Surgery is Trending But Is It True?
In the subsequent story, the outlet incorrectly argued that the star celebrated his 65th birthday "by treating himself" with plastic surgery on his face and neck, as well as an eyelid raise after being seen at LAX with curiously "smooth and taut" skin.
The supposed "source" is then reported as saying,
When David filmed the Baywatch reboot last year, it hit home that his days of being a Hollywood hunk are behind him.
The outlet's contentious "insider" added,
He wants people to look at him like they did in the 1990s.
So, what is the root of this assertion since it seems like mere conjecture after Hasselhoff was pictured in LAX with "smooth and taut" skin?
Quite weirdly, the publication somehow sought an "insider" to set the clock back and conclude that Hasselhoff was simply pondering a facelift after filming the Baywatch reboot in 2016.
Also See: 'Marriage or Mortgage' Nichole Holmes' Plastic Surgery – Has the Real Estate Agent Gone Under the Knife?
Given the several inconsistencies and contradictions, it appears the claim is not true. A source close to Hasselhoff said the news of the actor celebrating his birthday with a facelift is completely "false."
As a part of his birthday celebrations, the star did not perform a series of surgical operations, which makes the tabloid claims unfounded.
David Hasselhoff Made a Bizarre Cameo on 'Young Sheldon'
Young Sheldon promised a "super fun" treat a week prior—but it wasn't just another easter egg from the parent show The Big Bang Theory.
As it was later revealed, the pop culture legend David Hasselhoff featured in the sitcom, who came out as his Baywatch-era version of himself—mullet and everything!—in a shot in front of Jason Alexander's Mr. Lundy.
In the show, Sheldon's elder brother, Georgie, wanted to shoot and sell his own workout clip, then hired Lundy's services to boost quality and include some much-needed oomph.
Also Read: NBC News Anchor Kate Snow's Plastic Surgery – The Complete Breakdown!
After they decided on a cowboy aerobics style, Georgie and Lundy landed an investor—Georgie's Meemaw—but the idea failed to last over a proposed profit divide.
Lundy, still eager to turn Cowboy Aerobics into reality, got on a plane to Burbank, California, where he encountered The Hoff. What proceeded was like a crazy dream.
So, how exactly did David Hasselhoff end up on Young Sheldon? The co-creator shed some light on it.
Steven Molaro explained,
We thought it would be fun if Mr. Lundy managed to make his exercise video without Georgie and we wanted to find an iconic '90s actor who we thought still looked young enough to play his earlier self.
He added,
David Hasselhoff was the first person we thought of. Like Mr. Lundy.
Unsurprisingly, they couldn't have been more thrilled when they secured the Knight Rider star.
Do Not Miss: Real Truth About Ronan Farrow's Plastic Surgery Speculations
Visit Weight & Skin for more plastic surgery stories of your favorite celebs.