Grab all the details of Boogie2988's weight loss journey, gastric bypass surgery, diet plan, and fitness routine. Check out the before and after pictures of this famous YouTuber.
Boogie2988 is well-renowned for his gaming-related videos on YouTube. He has a variety of personas, the most well-known of which is Francis, a lisp-affected childish adolescent who loves smashing things.
His YouTube channel has over 4.24 million subscribers. In April of 2006, he debuted on YouTube with a video titled Playing Dungeons and Dragons. Jessy, a southern redneck style role, is another common persona of his.
As for his family life, Stephen Williams is his real name, and he is from Fayetteville, Arkansas. Bryan is his older brother, while his older sister is Karla.
Recently, online fans are gathering curiosity surronding Boogie2988's apparent weight loss journey that began several years ago. How did he achieve this feat? Let's find out.
Boogie2988's Weight Loss – 100 Pounds Drop Since Gastric Bypass Surgery!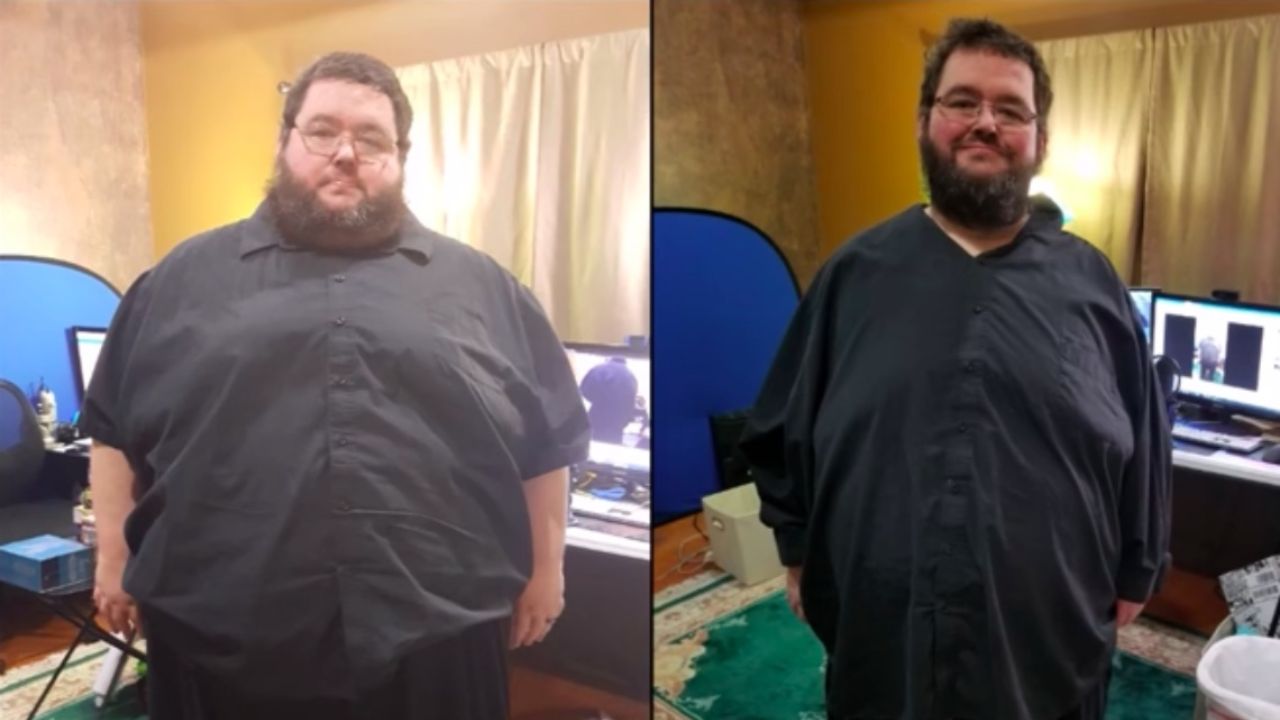 YouTuber Boogie2988 before and after weight loss.
Image Source: Pinterest
The internet video community has been flooded with the negative press lately, whether they refer to demonetization, Logan Paul, or improper children's clips. Back in 2018, however, one of YouTube's biggest players posted a piece of good news.
Stephen 'Boogie2988' Williams stated in a vlog that he had undergone 150 pounds of weight loss after starting a diet. Since performing gastric bypass surgery in August 2017, he shed 100 of those pounds.
Williams, who is known for his controversial views on online video scandals, used to be over 500 pounds. He chose to go under the knife, which was effective because he was concerned about his lifespan. He now devotes further time in public and in malls without help.
You Might Like: Jose Figueroa Jr.'s Amazing 66 Pounds Weight Loss – How Did 'The Voice' Alum Slim Down?
Back then, Boogie2988 still needed to lose about 100 lbs to meet his desired weight of 250 pounds, but the progress he had made so far had been impressive, and he's ready to keep losing. He admitted how he's stupidly inspired.
Back in January 2020, Boogie2988 took to Twitter where he showed the before and after transformation, writing:
Me in 2010 vs me in 2020.
My beard is longer I guess. 😉
Previously, back in 2012, Boogie2988 took to Twitter where he addressed his fluctuation of weight. He wrote:
For those asking, the weight gain was minimal. In fact it mostly just 'paused' the weight loss, thankfully. 🙂
It's fair to say the YouTuber has undergone an impressive weight loss transformation, even if it was aided by gastric bypass surgery.
What is Boogie2988's Diet Plan & Fitness Routine?
Back in 2020, Boogie2988 addressed his weight loss journey on YouTube. In the video, he revealed he began taking a new hunger suppressant and started skipping one meal per day.
We assume he's referring to allowing himself to eat refined carbs when he says the bulk of his meals are mostly garbage. The real question is whether he has more hits than misses.
Also See: Tess Holliday's Weight Loss Journey – Caused by Anorexia?
Irrespective of the stuff he eats, it's fine as long as he keeps track of his Calories In vs Calories Out. However, this is easier said than done as it's difficult to avoid cravings while consuming simple carbs.
While traveling, he hit a new all-time lowest of 336 lbs. Thanksgiving springboard got him down to 344, bringing him within a 10-pound range, which is fairly typical for an obese person's cheat game.
The main takeaway is that Boogie2988's walking around now, rather than relying on a motor scooter, and he's discovered a love for adventure. He may not be meeting other people's needs, but he's a lot better off than he was before, and he's focusing on long-term performance rather than short-term fluctuations.
His main target seems to be skin removal, which will take some time due to the fact that he must sustain his low weight for a few months in order to be eligible for the procedure.
Also Read: Full Story on Matt Raub's Weight Loss, Diet Plan & Fitness Routine
We believe he's doing rather well for somebody who has had to rediscover how to deal and find themselves amidst all of his other problems. Once he's at a reasonable level, we're sure Boogie2988 will fall in love with running/jogging.
There's something liberating about a jog, particularly when it comes from a body that can't easily shift. It's similar to removing a meat cage.
Visit Weight & Skin for more weight loss stories of your favorite celebs.