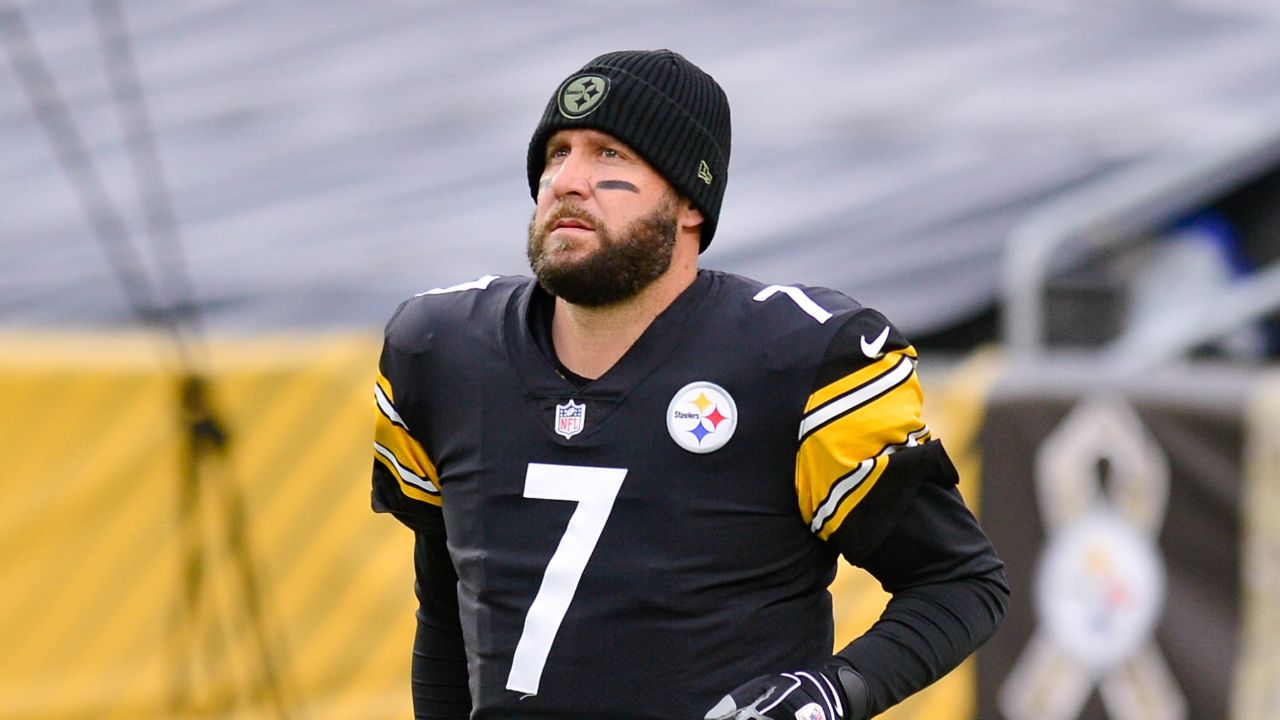 Grab all the details of Pittsburgh Steelers quarterback Ben Roethlisberger's weight loss, diet habits, and workouts, along with the before and after transformation.
Born on 2nd March 1982, Ben Roethlisberger is an American football quarterback, currently plying his trade for the Pittsburgh Steelers of the National Football League (NFL).
During his college days, he played football at Miami University. Later, he got drafted by the Steelers in the first round (11th overall) back in the 2004 NFL Draft.
Recently, Ben Roethlisberger is making rounds over his weight loss endeavors. How many pounds did he lose? Let's discuss.
Ben Roethlisberger's Weight Loss – What's the Tea?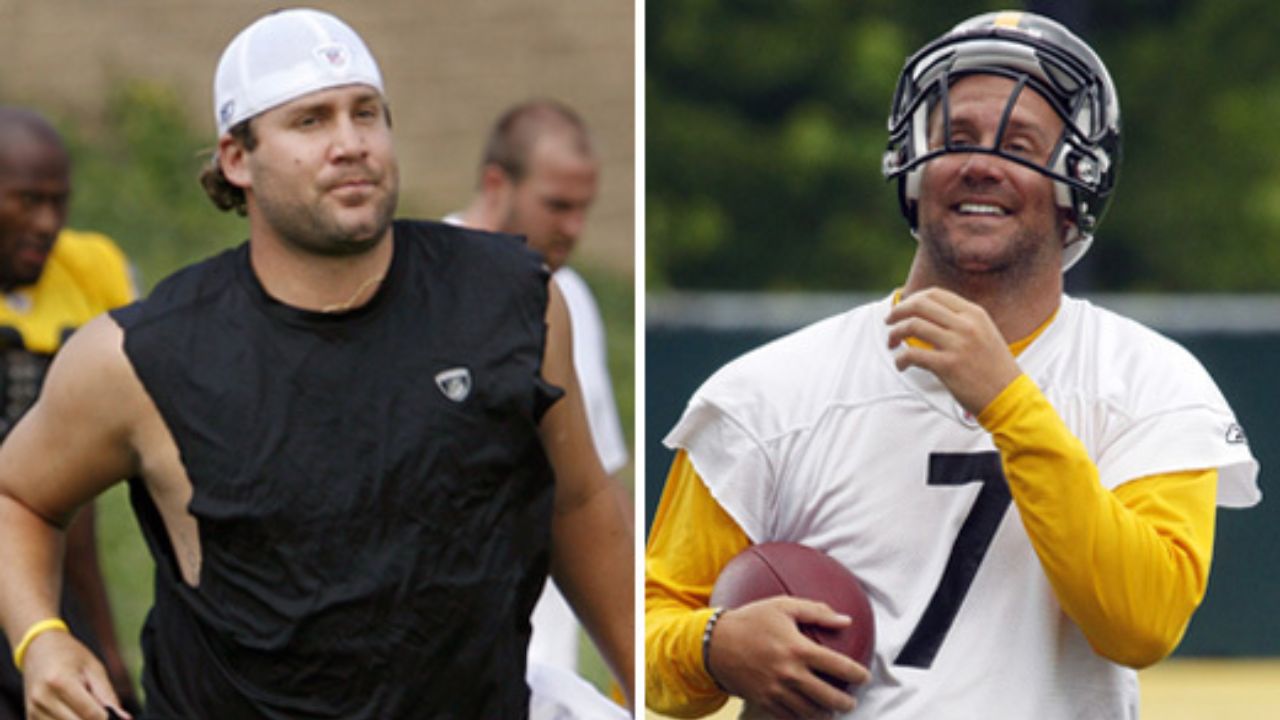 Ben Roethlisberger before and after weight loss.
Image Source: Weight & Skin
Steelers quarterback Ben Roethlisberger is going in a different direction as he nears the end of his career. Roethlisberger is more concerned than ever with his health and conditioning.
Ryan Burr reported on Twitter,
Ben camp says the biggest concern is weight loss. He has been so driven since [the] season ended. Source says his diet is stricter than [Tom] Brady.
Maybe it's just as rigid. It's difficult to see it as more jarring than the TB12 method.
Roethlisberger's side further claims he's in the most impressive shape of his life and that he "hears everything." To play Devil's Advocate, if he does indeed listen to everything, he hasn't been doing much in recent years to address it.
You Might Like: Celebrity Chef Rachael Ray's Weight Loss – What's Her Diet Plan & Fitness Routine?
Roethlisberger made an admission to Simms a few years ago that he isn't throwing many footballs during the offseason. Ben's season was cut short by an elbow injury merely a few weeks later.
Last year, stories of a knee issue circulated on a regular basis, despite the fact that he never featured on the sidelined list with a knee injury. He's burned a lot of weight for a lot of snaps in a lot of games over numerous seasons.
Undergoing weight loss will reduce the strain on his joints in 2022. Still, there's a potential that his body will start (or continue) to break down at the age of 39. He appears to be hell-bent on trying to roll back the clock.
Burr tweeted,
Ben will never mention the beating he has taken in the media but says from a dedication standpoint has never seen anything from Ben close to this in [the] past. Source says [he's] obsessed with diet & workouts.
Ben may be too late to turn over a new leaf in the offseason. With so much upheaval on the offensive line, he'll have to be even more agile than he's been since he's expected to get hit at some point.
Also See: Full Story on Dan Schneider's Weight Loss – What's His Secret?
Given all of the knocks he's received since 2004, there's always a potential that the next one will be his final.
Ben Roethlisberger Previously Talked Weight Loss & Diet
Ben Roethlisberger reflected on some dietary modifications he had made that he believes would prolong his career following the first day of training camp practice back in July 2019.
Before the season, he stated that he planned to play for another 3-5 years, but that he would re-evaluate that notion after each season.
Also Read: Actress Rumer Willis' Weight Loss – Learn the Reason She is So Thin!
He said,
As we get older, all of us, including everyone out here. We need to get healthier and I think we need to be healthier as a society. So why not push for better health for everybody?
When asked what he weighed, Roethlisberger jokingly complimented the team's public relations personnel for keeping his weight at 241 pounds.
The quarterback stated that he had shed weight but did not indicate how much he had lost. He did, however, state that he felt a change during the offseason because he was exerting less strain on his joints.
Roethlisberger said,
Knees, ankles, being lighter. Those are all positives when it comes to this age and playing football and a sport where you're pounding on your knees and you've had a couple knee surgeries. So anything you can do to lighten the load on your knees and ankles is good.
According to Roethlisberger, he had hired a dietitian. And whatever changes come after that should be expected, as per Mike Tomlin.
Do Not Miss: Full Story on 'Good on Paper' Margaret Cho's Weight Loss Trauma & Diet Pill Addiction
Tomlin believes that's reasonable, speaking of Roethlisberger's weight loss plan. Irrespective of position, psychological conditioning comes first. So when a man walks up in fantastic shape, it's generally a stepping stone to big-time play.
Visit Weight & Skin for more weight loss stories of your favorite celebs.