Everything you need to know about Anya Taylor-Joy's weight loss, diet plan, and fitness routine. The Queen's Gambit actress looked really thin at the Golden Globe Awards. Check out her before and after pictures.
Anya Taylor-Joy's career has officially taken off to incredible heights after landing a major award thanks to her remarkable performance in Netflix's smash hit The Queen's Gambit.
Besides collecting the Golden Globe Award for Best Actress in the Limited Series, Anya was also a nominee for another award at the 2021 event for her showing in the movie Emma (2019).
As she made her appearance at the 78th Golden Globes Awards ceremony, some of the attention shifted to her appearance as well.
While she mesmerized the viewers with her scene-stealing dresses, many were concerned about her supposed weight loss. Did she actually lose weight? Let's find out
Did Anya Taylor-Joy Undergo Weight Loss?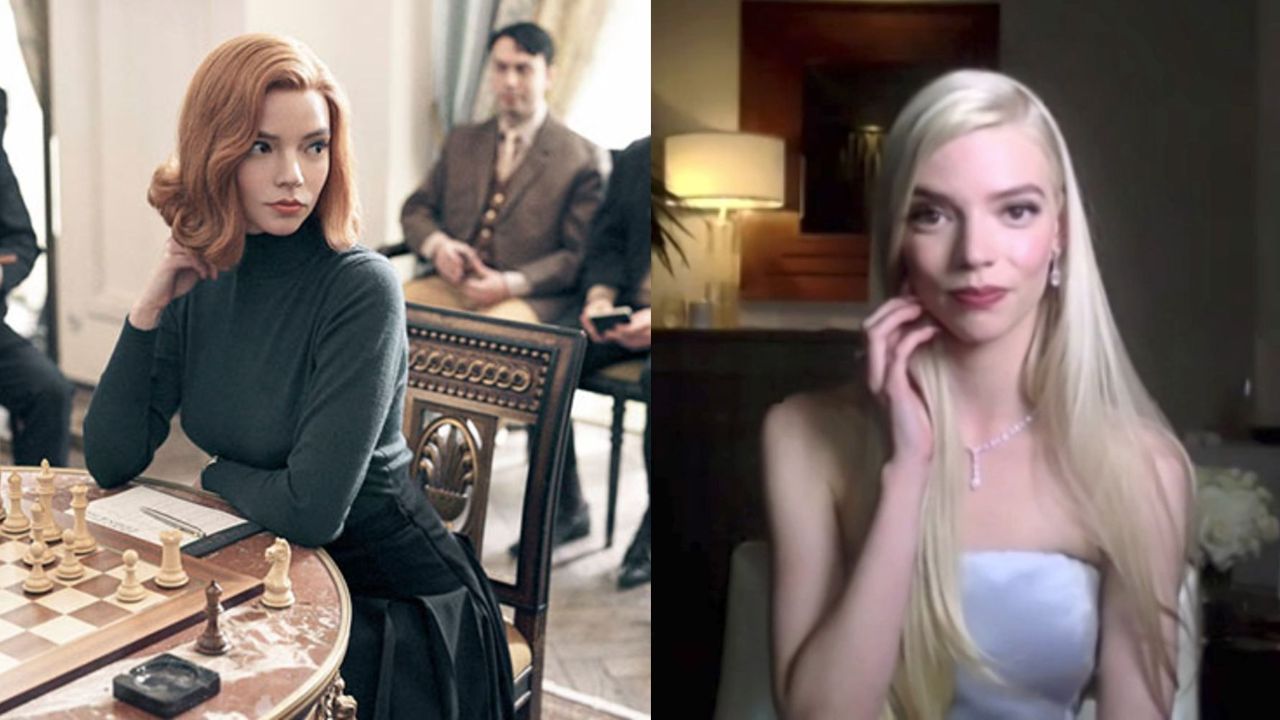 Anya Taylor-Joy before and after supposed weight loss.
Image Source: Weight & Skin
Anya Taylor-Joy recently made her appearance looking rather slim (more than usual, as per some) at the 78th Golden Globe Awards. This inevitably prompted speculations of her weight loss, albeit not on Reddit (yet).
One curious user took to Twitter where she asked:
Does anyone know if Anya Taylor Joy has lost weight for an upcoming role or something? She's looking very thin right now?
Another suggested,
Stop losing so much weight @anyataylorjoy!
So, has she actually lost weight? Well, we can say for certain she definitely looks like she's shed some pounds, but you could argue it's not as much as it looks.
You Might Like: Richard Carranza's 50 Pounds Weight Loss – How Did He Achieve It?
Anya wore one of the most beautiful night outfits at the 2021 Golden Globes to receive her award for Best Actress in the Mini-Series or Motion Picture for TV.
The 24-year-old sported the Emerald Dior Haute Couture outfit and more than $1 million in Tiffany & Co. diamonds at the event. But that wasn't her only costume.
Dior crafted two utterly sensational dresses for The Queen's Gambit star. Taylor-Joy debuted her second look, a strapless steel blue satin dress, during her interview sessions following the Golden Globes ceremony.
Looking at her latest physique at the event, you could be mistaken for thinking she's undergone a dramatic weight loss, but it's sort of a false perception of her body, where she displays more of her skin.
Also See: Complete Details of Ian Karmel's 120 Pounds Weight Loss, Diet Plan & Fitness Routine
Anya Taylor-Joy may have lost a few pounds, but it's not exactly in a highly significant range since she's always carried a thin physique, more or less similar to the one witnessed at the Golden Globes.
What is Anya Taylor-Joy's Fitness Routine?
Away from her successful career as an actor and model, Anya Taylor-Joy is well-recognized for her incredibly lean physique. Many fans wish to have a body like her, so what exactly are her fitness routine and diet plan?
Since Anya has entered the film industry, her body image has sort of stayed exactly the same. She's always been lean and thin, and even now, Anya appears the same, but what does Anya do to retain her sleek body figure?
After digging a bit deeper, we learned that Anya used to take a lot of ballet and dance lessons, and this is one of the reasons she appeared so lean and slender even before she made her entrance into the Hollywood industry.
Also Read: Molly Wilson's Weight Loss is Trending But Why?
We noticed her interview with Elle Magazine, where Anya spoke about lots of personal stuff. In the interview, Anya stated how she used to dance and take ballet lessons.
Anya revealed that her whole day is like exercise; she gets up as early as 4 a.m. and her entire day is spent working out without actually working out if it makes sense.
What she means is it's nothing special per se, just that she stays busy and keeps working and moving her body. Several stars tend to follow this approach as it's relatively easy and helps them remain healthy and stay fit.
Anya Taylor-Joy Says Her Vegan Diet is the Healthiest
Anya Taylor-Joy, best known for the role of chess champion Beth on The Queen's Gambit, believes she's the healthiest while consuming a vegan diet.
Speaking with Harper's Bazaar, the eccentric star behind the character of chess wunderkind Beth Harmon, Anya Taylor-Joy, disclosed she feels 'the healthiest' after a vegan diet.
Do Not Miss: Full Story on Former CEO of 'IT Cosmetics' Jamie Kern Lima's Weight Loss Journey
The young star is a vegetarian since she was eight years old and enjoys a plant-based diet whenever possible in her brisk professional life.
Taylor-Joy said,
I was vegan for a long time. I got into it because it's the most ecologically conscious choice you can make as a consumer.
She added,
When I was a vegan it was the healthiest I've ever felt because I had so much energy. I was eating a tonne because I have a really big appetite and was getting in more greens.
Carrying on a vegan lifestyle despite a hectic schedule is getting simpler than ever, and we hope that Anya gets to enjoy some amazing vegan food on her way to fame and success.
Check Out: Damon Wimbley's Weight Loss – How Did Kool Rock Ski from 'The Fat Boys' Shed Pounds?
Earth is the only thing we've got, believes the Netflix star.
Anya continued,
I think it's important in a commercial world to be as environmentally conscious as you possibly can be because at the end of the day the earth is the only thing we have.So if we're not taking care of our home, you're not going to have a home anymore.
We couldn't agree more with Anya Taylor-Joy!
Visit Weight & Skin for more weight loss stories of your favorite celebs.