Learn everything you need to know about Alejandro Fernandez's tattoos and their meanings. How many times has he gotten inked? The singer's most popular art form on his body is a back tattoo.
Born on 24th April 1971, Alejandro Fernandez Abarca, nicknamed "El Potrillo" by the media and his fans, is a Mexican singer, who has sold over 20 million records worldwide, making him one of the most successful Latin music artists.
Son of Vicente Fernandez, a ranchero singer, Alejandro originally specialized in classical, earthy aspects of Mexican folk music, notably mariachi and ranchera, until he became very successful in pop music. He is the recipient of two Latin Grammy Awards and a star on the Hollywood Walk of Fame.
Lately, this talented singer is gathering curiosity on the internet over his tattoos. Has he got himself inked? Let's find out.
Does Alejandro Fernandez Have Tattoos?
Alejandro Fernandez, the dashing musical personality from Guadalajara, Jalisco, Mexico, possesses an athletic body and a triangle face structure. Fans tend to drool over her attractive physique, so it comes as no surprise that many of them are curious about tattoos on his body.
As far as we're aware, Fernandez has only publicly displayed one particular tattoo on his back. Check it out below.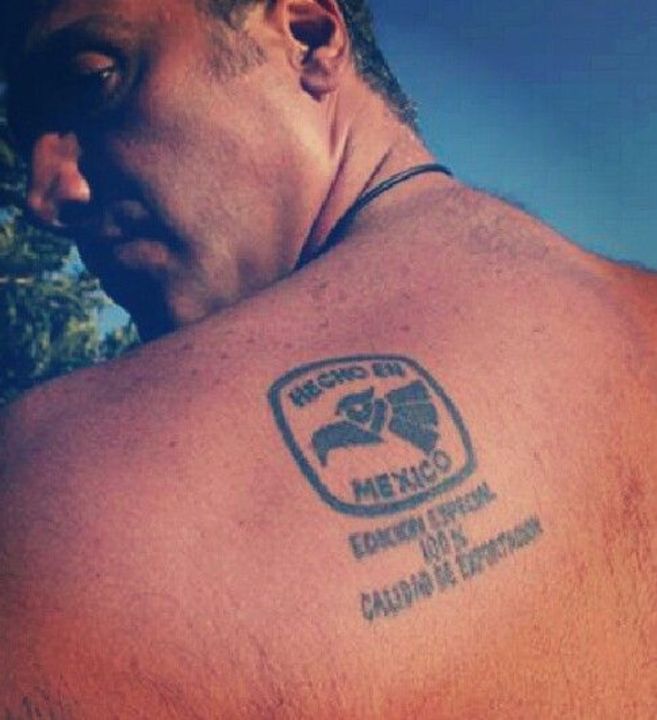 Alejandro Fernandez's back tattoo.
Image Source: Pinterest
"Hecho En Mexico" which translates to "Made in Mexico" is the name of the 16th studio album by Fernandez. Releasing on 14th February 2020, it consists of 11 songs in total with a combined duration of 39 minutes and 50 seconds.
You Might Like: Bella Poarch Tattoo Controversy Explained – Everything You Need to Know!
Interestingly, the singer had inked the title years earlier, so his tattoo is most likely the inspiration for his latest album.
Here's a closer look at Alejandro Fernandez's back tattoo.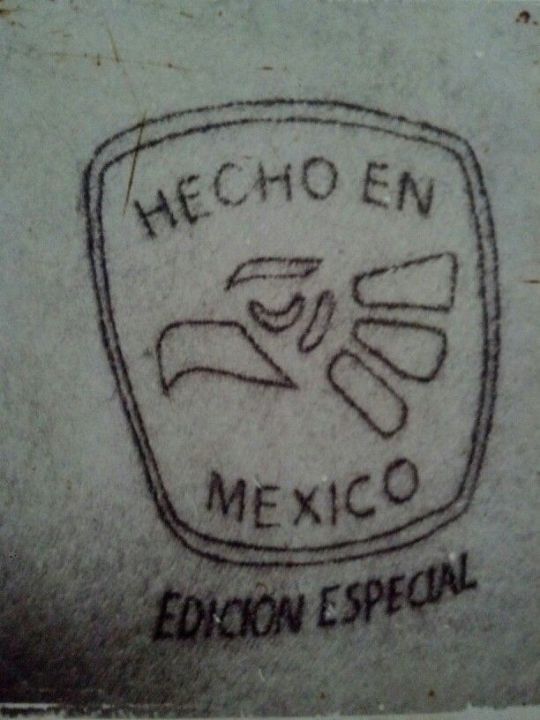 Alejandro Fernandez's back tattoo reads the title of his latest album.
Image Source: Pinterest
Meanwhile, on a personal front, the singer is currently single, although he's got five kids in total. He was previously married to America Guinart with whom he shares three children. Alejandro also shares further two kids with Colombian model Ximena Diaz.
In the mid-2000s, Alejandro revealed he had undergone a vasectomy.
Alejandro Fernandez Alarmed fans with His Recent Physical Appearance
In recent days, we've seen Alejandro Fernandez with a huge beard and his hair looking all grey, something we're not familiar with because he always took good care of himself.
The musician enjoys a successful career and is one of the most beloved singers in the country. Despite some of the controversies surrounding him, his followers are pretty loyal to him.
During the pandemic, he became quite active on social media where we learned about the wedding of one of his twin daughters, the engagement of his eldest son, and the news that he will soon be a grandfather.
Recently, however, his appearance attracted quite an attention, because Alejandro Fernandez had always been someone who took good care of himself.
Also See: Chris Evans' 7 Tattoos and Their Meaning
Following lots of curiosity among fans concerning the noticeable change in Fernandez's physical appearance, El Imparcial claimed that it was partly down to the fact that it's just sinking into him he'll soon be left alone because his children have decided to move out and start their own family.
This was the reason for the singer sharing a series of pictures on his official Instagram account where he was seen with his long beard and grey hair, surprising everyone who never imagined seeing him this way.
Faced with so many comments about the way he looks, the artist confessed it was primarily due to fatigue with work, and above all, "he was fed up" of dyeing his hair often.
Visit Weight & Skin for more tattoo stories of your favorite celebs.