Learn all the facts behind SNL star Aidy Bryant's weight loss speculations through the inspection of before and after pictures.
Aidy Bryant made waves for both her body-positive campaign and the wedding to her husband Conner O'Malley.
You may remember this famous actress as Annie Easton from Hulu's comedy series Shrill (2019-20) and Abigail from HBO's comedy-drama Girls (2015-17).
She is undoubtedly well recognized for getting audiences to laugh with her gigs at one of the most prestigious and long-running programs in the entertainment industry.
Recently, this talented personality appears to be at the forefront of weight loss speculations. Did Aidy Bryant lose some pounds? Let's find out.
Did Aidy Bryant Undergo Weight Loss?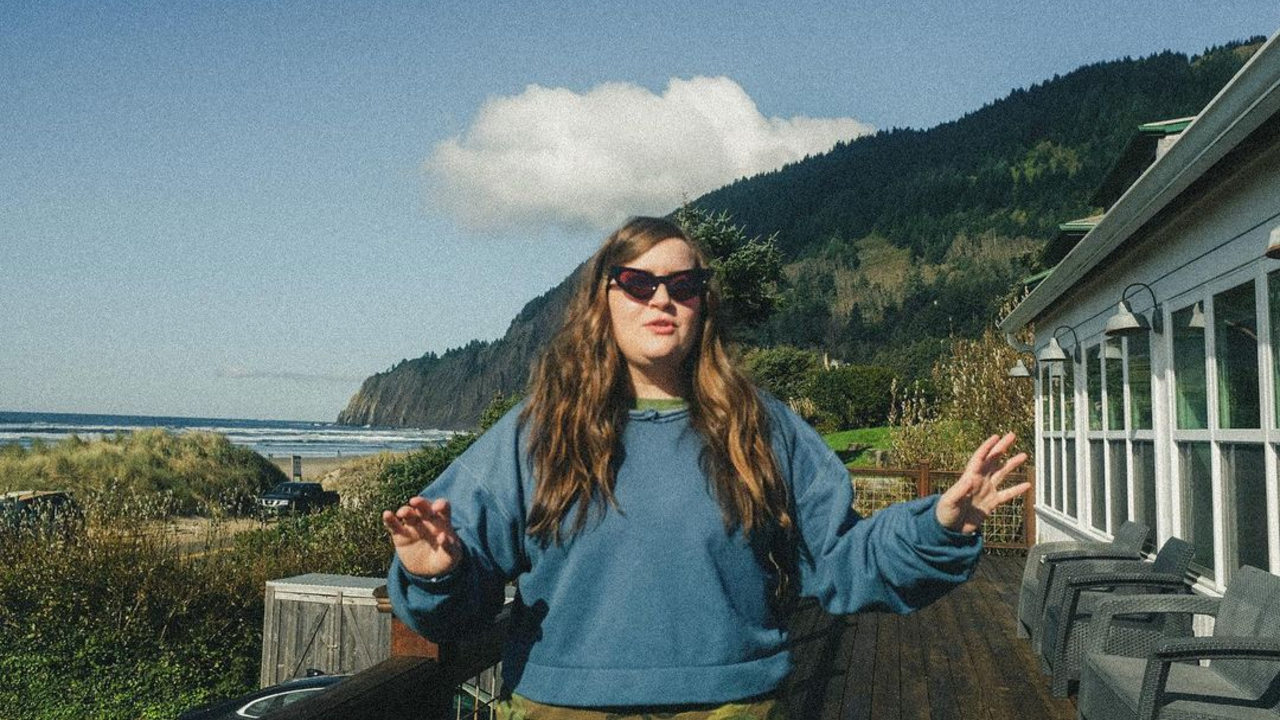 Aidy Bryant is the subject of weight loss recently.
Image Source: Instagram
Aidy Bryant has recently been the subject of weight loss speculations amongst fans on the internet. We examined her before and after pictures to come to the right conclusion.
After a close inspection, she does look like she's lost a bit of weight lately. However, it's not exactly too significant to make a drastic difference.
She previously said her life changed for the better after she stopped pursuing a thinner physique. More on it a bit down.
You Might Like: LPGA Golfer Gerina Piller's Weight Loss is Making Rounds on the Internet
Meanwhile, Aidy Bryant didn't make an appearance in the latest episode of Saturday Night Live. Fans subsequently took to Twitter to express their disappointment.
One user wrote,
Where is Aidy Bryant? @nbcsnl #snl #aidybryant #whereisaidy
Another said,
I just want someone to pass along to Aidy Bryant that we love her and we miss her.
The third wondered,
Is Aidy Bryant still even on SNL?
Apparently, Aidy is still a cast member on Saturday Night Live, but she is currently busy working on other projects.
Aidy Bryant Says Her Life Changed After She Stopped Pursuing Weight Loss
Aidy Bryant is one of Hollywood's most optimistic and body-positive actresses, but it took her a lot longer to get there.
The SNL star talked openly about how she had trouble with the appearance of her figure as a teenager, continually placing pressure on herself to undergo major weight loss.
Also See: Andra Day's Weight Loss Journey – The Complete Story!
Bryant told The Cut:
I was spending so much energy on something that really, no matter what I did, wasn't changing. And I truly got to a breaking point. I was like, 'How much longer can I do this? Can I do this for the rest of my life?'
She added,
I finally was like, 'What if I put all of that energy into just trying to like myself and focus on the things I actually want to do as opposed to this thing that's like a made-up concept?' And I'm not kidding, my entire life changed after I did that.
The actress continued,
Within two years, I was hired by Second City; two years later I was hired by SNL. I stopped letting it be an all-day, everyday thing that defined everything that I did. And it worked.
It wasn't long before Bryant became an SNL fan-favorite, but she still feels like she's overlooked because of her weight.
In the same interview, she remembered the moment when the entire SNL group came together for a photo session, and she was the only one who needed to wear her own clothes since her size was 18.
Also Read: Full Story on WNBC Reporter Pat Battle's Weight Loss in 2020
Bryant said,
It was just humiliating. The other girls had racks of clothes to choose from and were wearing these thousand-dollar dresses, and I had two sacks or like one matronly mother-of-the-bride dress.

Those were the first times where I was like, Something is different here and this isn't fair. This is a f***ed-up situation, and it's purely because of my body. Not because I'm less funny-it's my body.

It's the only reason that I'm treated differently right now. And it lit a f***ing fire in me.
It was that fire in her belly that inspired Bryant to begin working on a line of apparel for ladies between 12 and 24 size. She said she bears a moral obligation to make fashion an empowering and enjoyable place for women of all forms of anatomy.
It sounds so corny now, but representation does f***ing matter.
We wish Bryant's candor encourages many more powerful women to follow suit.
Aidy Bryant was Not Aware Lorne Michaels Had Recruited Her for Saturday Night Live
https://twitter.com/marienantoinete/status/1254635003427860483
Aidy Bryant has been a part of Saturday Night Live (SNL) since 2012. She wasn't even convinced she would get the elusive gig after seeing executive producer Lorne Michaels.
After a fairly brutal audition, which included several visits to New York and some severe corporate events, Bryant told the Daily Beast,
[Michaels] was like, 'You're very young. You have to learn. But I think you'll do very well here.'
In turn, she admitted,
I was like, 'Does that … does that mean …' And then he stood up and shook my hand.
Bryant recalled she was left wondering what exactly happened. It was only later when a producer approached her from the program that she comprehended the situation.
[They were] like, 'You know you were hired, right?' And I was like, 'I did not. Thank you very much.'
The actress can credit her performance on SNL for gaining her innumerable fans and a couple of Emmy nominations. But that doesn't suggest her career is a stroll in the park.
Do Not Miss: Diego Maradona's Weight Loss & Health Issues Prior to His Death
Following her first Emmy nomination in 2018, Bryant told The Wrap:
There is an uncertainty on SNL that can be kind of jarring and can shake you up.

But I also think, and maybe the proof of this is in all the different nominations for the show, that it makes you a hard-a** performer and writer and producer, because you've been through a lot of challenges.
Clearly, Aidy Bryant's experience on SNL has massively helped her career flourish to new heights.
Visit Weight & Skin for more weight loss stories of your favorite celebs.